Background info. At my employer we have many workshops to teach kids about electricity already. Last year we had 286 workshops and over 13,000 kids attend.
https://epb.com/community/professor-gig-a-watt




I am looking for help and starter content for learning to make this proposal.
I work for a internet/ fiber optics/ electric company and we get to so " shark tank" style proposals for the higher management of our company. The last time I proposed Led lighting program and they bit ! There will be another one of these presentation opportunities in the next few weeks. I would like to present a educational outreach initiative for kids. I would like a class of kids in both elementary and high school levels do activities and make a promotional video.

The first activity that came to mind is a Martian Rover type scenario where we give small groups of kids with a adult helper access to a computer and then allow them to go through basics of how to drive the robot. Then the second stage is each team will come up with a script to make the rover move from one side of a obstacle course to the other. It would progressively get harder.

Module 1. Drive Rover strait across and stop on a marker area. No obstructions in this first task.

::after each team gets their attempt an attempt they go back to the drawing board. Each gets to try the course up to 3 times and we move on to the next module.

Module 2. Drive rover forward and then turn when it gets a "rocky area" to get the goal area.

Does this make sense? I can do this with Six to as well. I do not have a JD to play with.



Any educational content or ideas that everyone has is greatly appreciated. Since this is a introductory workshop we wont be building. I think I would reserve that for some old 8-12 grade kids.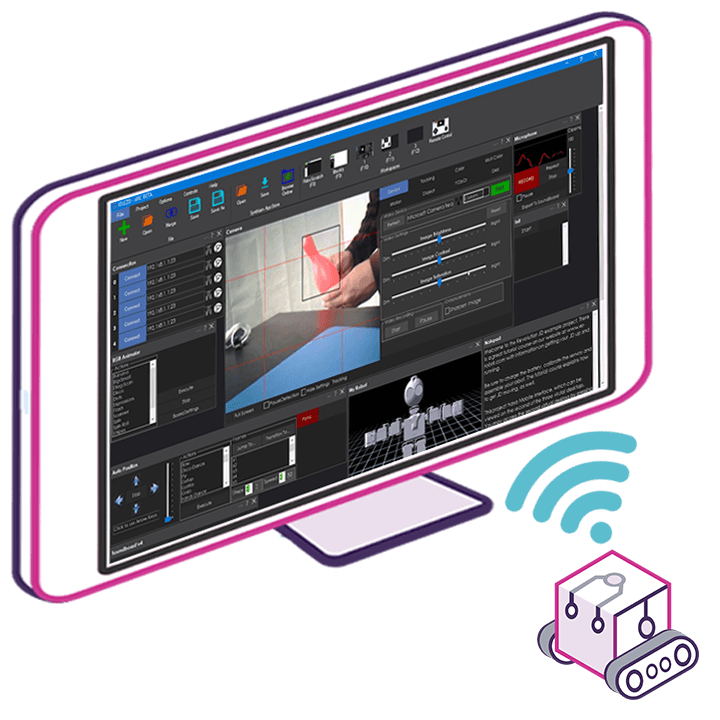 Upgrade to ARC Pro
Become a Synthiam ARC Pro subscriber to unleash the power of easy and powerful robot programming