OK, so I have reached a bit of an impasse and need to reach out to the community. I am building a full size K-9. I have got him down to movement now. I am using an EZBv4wifi Sabertooth 2x25, Razor 100w 24v 9tooth Chain drive scooter motors and wheels. The system is running on 12v. I have setup the Sabertooth Serial movement panel, have it tied to the correct port and using 9600 (though I have also tried 38400). I have verified the jumper settings for 9600 (1-U, D, U, D, D, U). I have even obtained a Logitech controller to better test the issue (the 710). I reviewed a few Sabertooth related posts, not the least of which was https://www.ez-robot.com/Community/Forum/Thread?threadId=8899.
I was troubleshooting erratic behavior, but that seems to be tech induced as I had wired the Sabertooth Signal, 5v, and 0v back through the EZB using one of the inline regulator cables (the 5v servo cables). Then i noticed the 5v POS isn't hooked up to this controller and removed it from the circuit.
At that point the motors started working more like what i want, but not quite right. While it may be more of a Controller thing, the D-Pad is the only thing that engages the motors. That I can live with, though I though it was weird. The problem I have right now (and it persists on mobile AND desktop) is both motors fire in the same direction regardless of the D-Pad arrow I press. Also, when I press LEFT Arrow, it clicks one motor but neither fire.
So I can only go forward at this point, and use 3 of the 4 D-Pad arrows.
Can anyone suggest where I am going wrong? Do I need to build a custom movement panel? Is the Sabertooth Serial Movement Panel just set the port, set the speed, and thats it?
Sidenote, I cant figure out the bounty system. There doesn't appear to be a flag.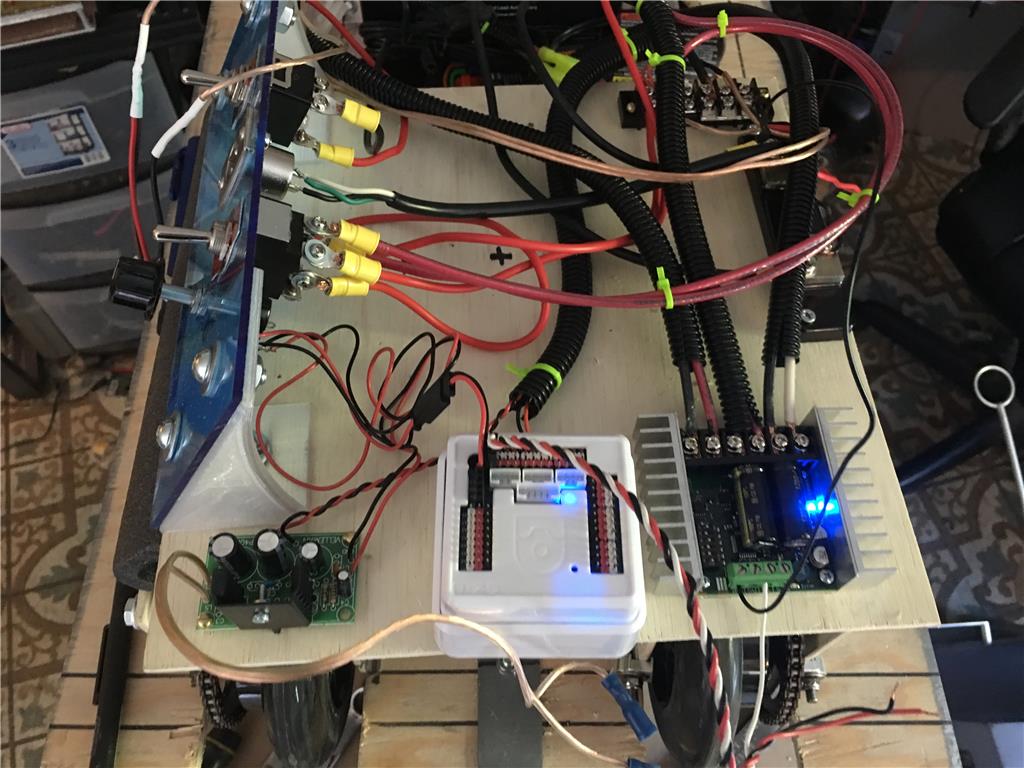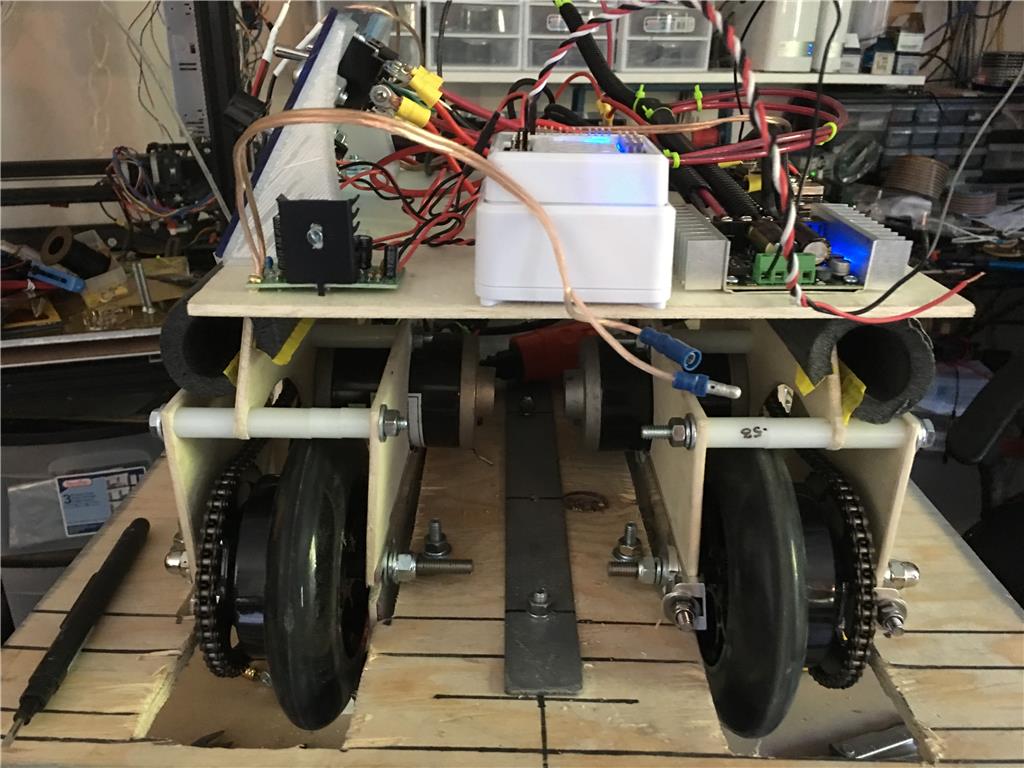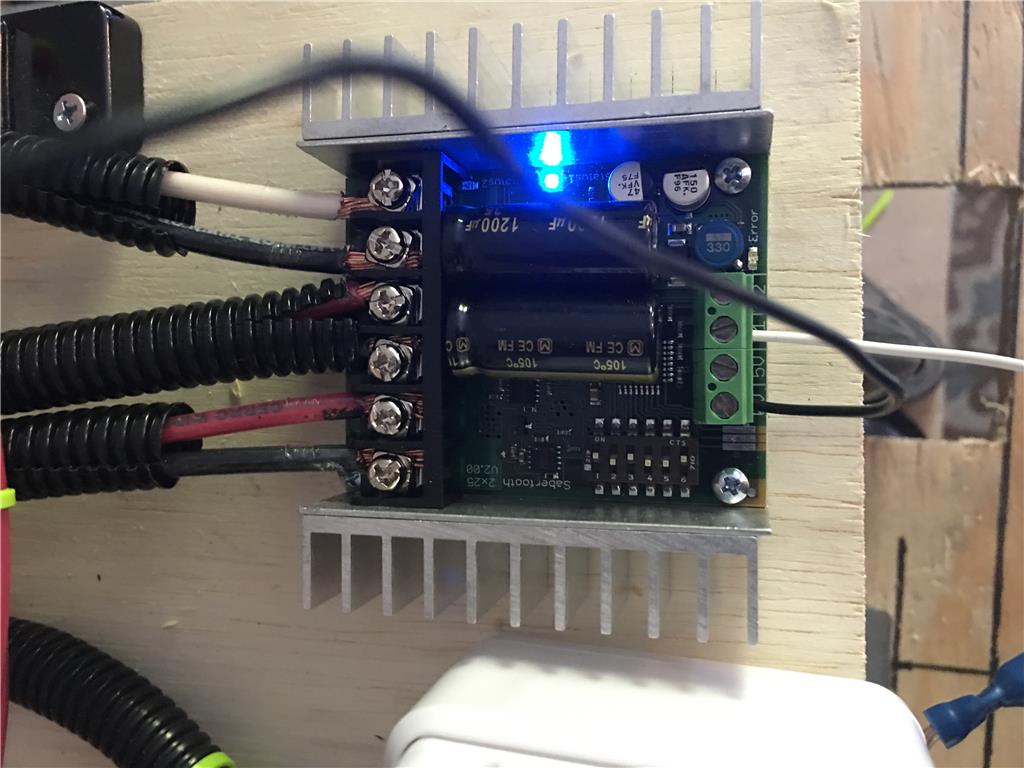 Skip to comments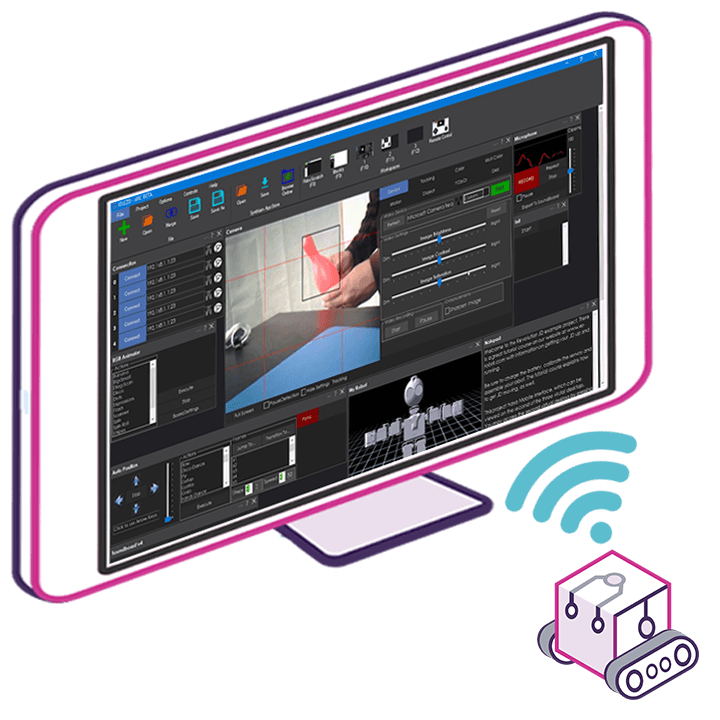 Upgrade to ARC Pro
Unlock the true power of automation and robotics by becoming a proud subscriber of Synthiam ARC Pro.