Hello EZ Robot community.

I though since you guys have been so good to me in helping with information need, I would take some time to show you guys what I'm doing with my Robotics Build.

The Goal for my tests today are:

1. Get my cheap (non i2c) ultra sonic sensor to work over i2c for my EZb project.
2. Get the TMP39 Sensor (analog) to also work over i2c for my EZb project.
3. Have a solution to get 7.5 volts down to 5 for my sensors when i get my ezb 4 board.
4. Try to consolidate 1 and 2 into a single i2c device id.

That said. I am starting with this controller.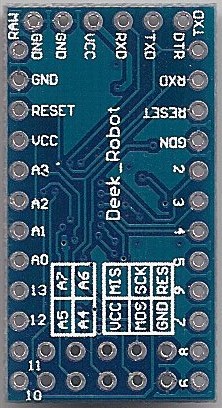 Using this controller to run my 5v sensors will be easy because it has a RAW Pin (Top Left Pin in picture) That can take up to 9v and will put out 5v regulated for my sensors to use. ( this will be important when I get the EZb 4 boards in.

So this will solve Item 3 and 4 on my list.

Item 1: Ultrasonic Sensor
I have a 4 pin Sensor to the pins are 5V, PING , ECHO and Ground

I have the 5V and Ground connected to the ATProMini.
I have the PING on D2 of the ATProMini controller
i have the ECHO on D3 of the ATProMini Controller

Item 2: Temp Sensor.
It has 3 pins , They are 5V, Ground and Signal.

I have the 5V and Ground connected to the ATProMini
I have the Signal ping connect to A0 of the ATProMini.


A4 and A5 on the ATproMini are SDA and SCL

I connect these to the ezb baords SCL and SDA pins.

please see this video





sorry for the 40 sec silence at the beginning and no sound at all on the screen shots.

But I think you can see the video and it will show you how i got the temp and distance back from my one i2c device.

I just find digital and analog sensors are much cheaper than i2c stuff , so this will allow me to make any sensor and i2c sensor. and get some voltage regulation at the same time .

At the end you can see I use EZ script in EZ builder to pull the info from the ATProMini and set a variable for $distance (in video it came to 30 inc) and a a temperature of 76.06 Deg F.

I have not seen many folks talking on this level on this forum so I though I would leave it at this and if anyone is interested in more info or the code for the ATProMini please let me know.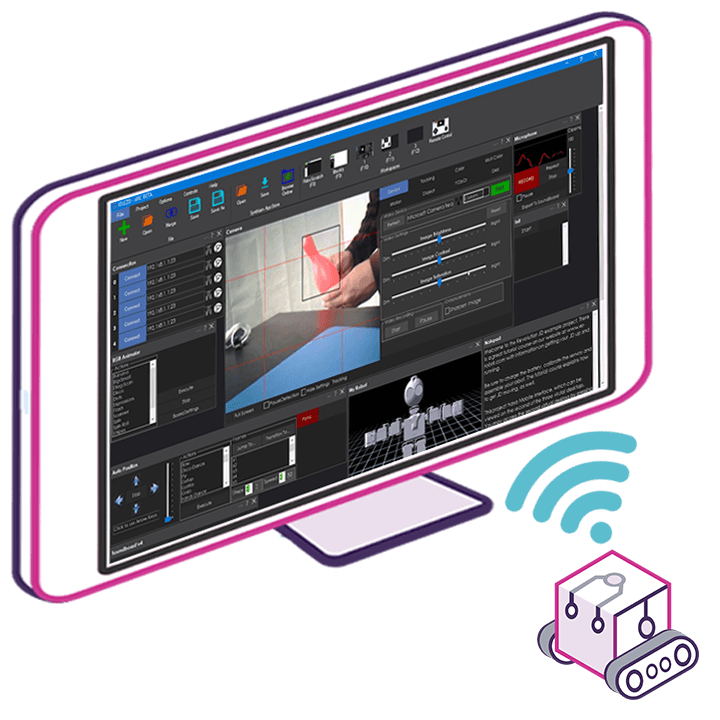 Upgrade to ARC Pro
ARC Early Access will give you immediate updates and new features needed to unleash your robot's potential!
Based on your post activity, we found some content that may be interesting to you. Explore these other tutorials and community conversations.