I came across an EZ-Robot review that has an inaccuracy that I would like to clarify for consumers considering their purchase of an EZ-Robot product. It's my personal passion to make advanced robotics accessible to everyone; which is why I've put my heart and soul into this platform. I stand by the reliability, easiness and scalability of the product that I have single-handedly designed. The review in question is mostly great and EZ-Robot was rated 5 stars, but there is an inaccuracy that requires clarification. The articles in question can be found: http://www.robots-and-androids.com/EZ-Robot-Review.html and the author copy and pasted on the MakerShed here: http://www.makershed.com/EZ_Robot_Controller_p/mkez1.htm

The author wrote:

Quote:


After a bit of a rough time getting it up and going (a "quick start" manual would have been nice) I found the EZ-B microcontroller and ARC software to be, well, easy to use and use as a base to build robots. It delivers as promised.



These features have existed 7 months before the review:

1) Since November of 2011 ,the EZ-Robot website has a menu option entitled Tutorials. Within that menu option, you are presented with a multi-step Getting Started Guide, which walks you from opening the box, connecting the power, connecting Bluetooth, upgrading firmware, downloading software, and usability.

2) When the ARC software is launched, a "Did You Know" window is loaded within the interface, unless the user selects to not load at start-up. The window will display assistance information and links to the Getting Started Guide.

3) Additionally, each control within ARC has a question mark icon beside the X button. When that button is pressed, the user is directed to a page with instructions and a video on how to use the control.

4) If a connection attempt is failed, a dialog box is presented which asks the user if they would like to view the connection tutorial.

5) If the firmware is outdated, a dialog box is presented to the user. The dialog box asks if the user would like to view a tutorial on how to upgrade the firmware.

To ensure future customers are not detoured from this review, please be aware that the review was by someone who did not read dialog pop-ups, or click the Tutorials website menu option. I know how exciting it is to jump into a new purchase - specifically one with so many features, like EZ-Robot's. I assume the dialog's were overlooked due to excitement
Quote:


The price (full retail about $140) while much higher than other microcontrollers is not a deal stopper in that it has so very many, many features.



The price is questioned in the review and compared to other microcontrollers. If you compare the EZ-B to a bluetooth enabled Arduino, you'll see the price is the same; and the EZ-B may be cheaper in some cases. Also, the EZ-B provides 5 amps of current and fused protection. The reason the price may be higher than some other basic microcontroller boards is because your purchase also includes the graphical control software. No other microcontroller platform provides you with a complete hardware/software solution that scales between beginner and advanced requirements. Also, our ARC Software is not stagnant in development - Our software includes free updates, each boasting new features and enhancements. Your one-time purchase includes life-time access to our powerful software.

As always, I engage with the community.
Hope I've addressed any concerns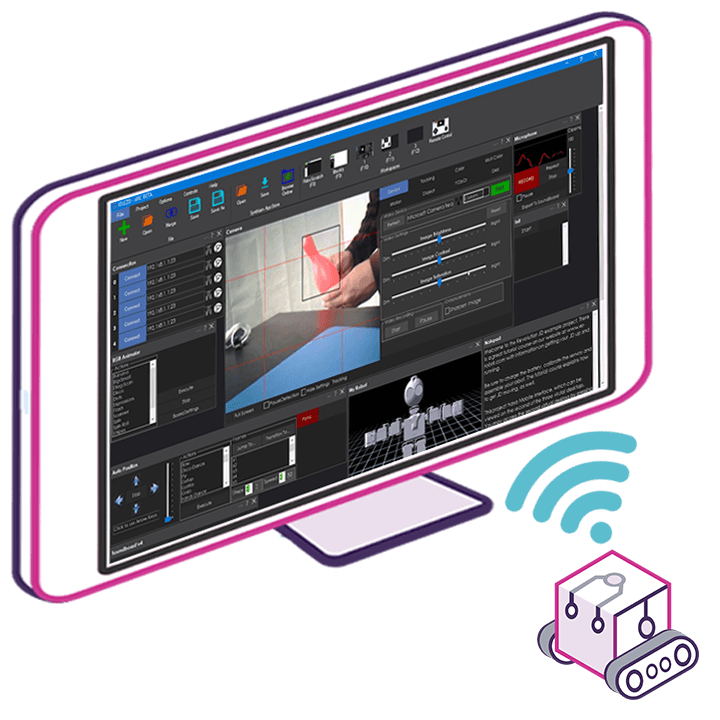 Upgrade to ARC Pro
Harnessing the power of ARC Pro, your robot can be more than just a simple automated machine.
Based on your post activity, we found some content that may be interesting to you. Explore these other tutorials and community conversations.