Product - Revolution:SIX
Product is in brand new condition. We took the plastic off the box this morning (it was supposed to be a Christmas gift for our son). We read through the online getting-started tutorial(s) and are now trying to setup the robot.
When we we turn on the power the servo motors twitch, as expected, but the EZ-B says "communication error" repeatedly.
When I apply downward pressure to the EZ-B I hear a start-up chime, and a blue light begins to flash. Then I can see the EZ-B WIFI connection from my computer and connect to it. I can correctly connect to the EZ-B from the builder software.
However, as soon as I release the downward pressure on the EZ-B the wifi connection disappears.
The EZ-B seems quite loose in the base plate. I can rotate it horizontally by a small amount, it's definitely not snug. Is this a QC issue? Again, product is in new condition. Two adults attempted to assemble this. Nothing was dropped or treated roughly.
Rhyan
Skip to comments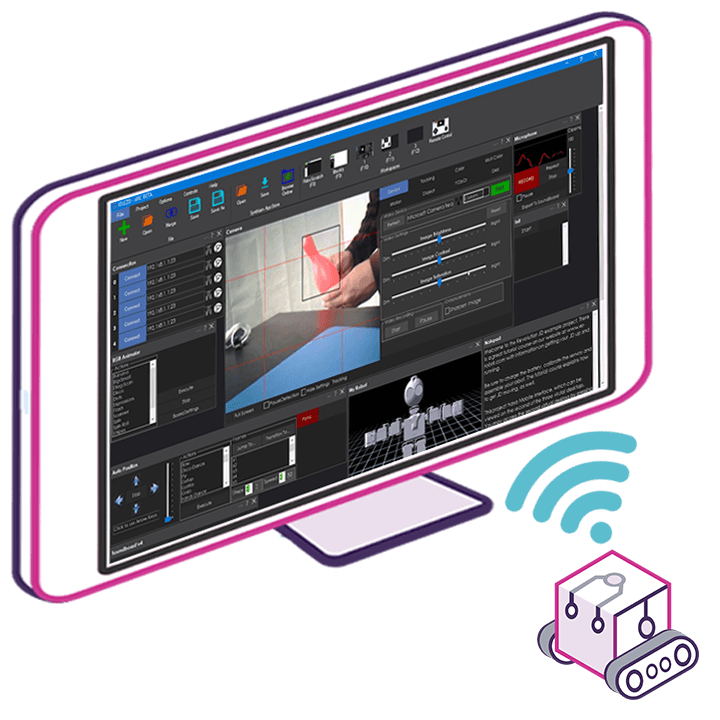 Upgrade to ARC Pro
Stay at the forefront of robot programming innovation with ARC Pro, ensuring your robot is always equipped with the latest advancements.