With DJ's endorsement I would like to suggest a contest for members of the forum. Here's the idea, robot builders can submit 1 robot vid with a generalized houmorous greeting that could be DJ's new office greeter. Limit the vid time limit, to say a minute and a half. Any one can play who has an inprogress/complete robot speaking, whistling, dancing or whatever behaviour! DJ and staff could judge the entries and the winner could be announced at the EZ office opening night, video cams running! It might be really fun to have someone present the winner by wearing a colored 8 by 11 "mask" of the winning bot!
Any and all thoughts appreciated.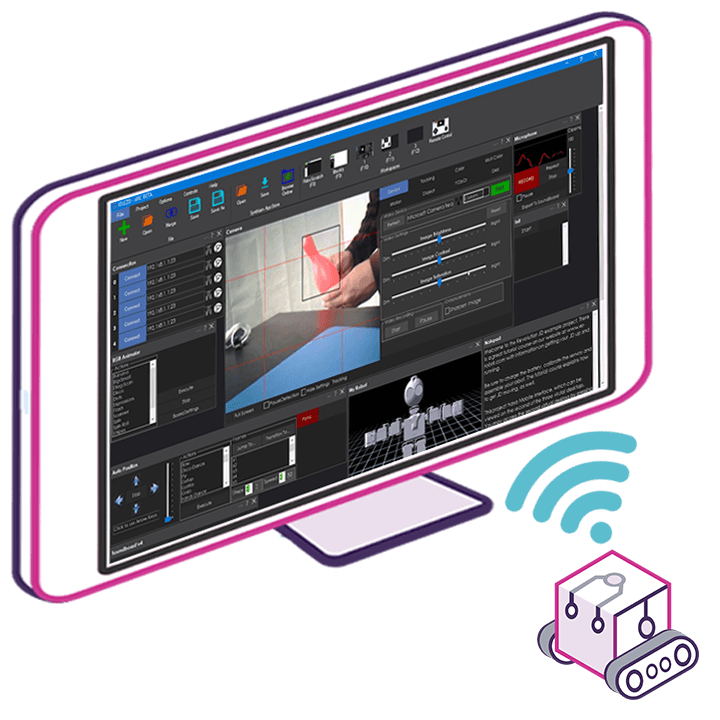 Upgrade to ARC Pro
Harnessing the power of ARC Pro, your robot can be more than just a simple automated machine.