Ta-Da! Happy Binary Day!!! (11-11-11)

What better way to compliment an important holiday than something that brings people together (remember, it's Remembrance Day :))... The EZ-Robot Complete Kit is now available!

Following the overwhelming response from the Real Wall-E Video, I found myself in a challenging position. With so many questions and feedback, it is evident that everyone wants to impress their friends and family with a home-built robot. Providing the community with the EZ-B Robot Controller alone was not enough. A kit was required which provides the hardware, software and educational tutorials for everyone to build an impressive voice controlled, color/facial/motion tracking, self-navigating robot over a weekend! The EZ-Robot Project has the passion to fulfill those requirements...

The solution? The Complete Robot Kit!.

I have been ordering and testing parts; I have ordered and tested more servos than one man ever should! I've sent countless emails and had language barrier phone conversations at 4 am to locate oversea suppliers. And most of all, I've found the most robust camera for robotics. And after all that...

I did it: Click To Purchase The EZ-Robot Complete Kit

[feature=Introducing the EZ-Robot Complete Kit:]
1 x EZ-B v3 Bluetooth Robot Controller, Software & Examples
1 x HC-SR04 Ultrasonic Distance Sensor
4 x Standard Servos
2 x Modified Continuous Rotation Servos
1 x EZ-Robot Wireless Camera
1 x Battery Pack (6 x AA 9 volts)
1 x Power Adapter for alternate power supply
2 x Packages of various servo attachments
1 x Awesome... For taking part in the robot revolution
[/feature]

Everything you need to start building robots right away!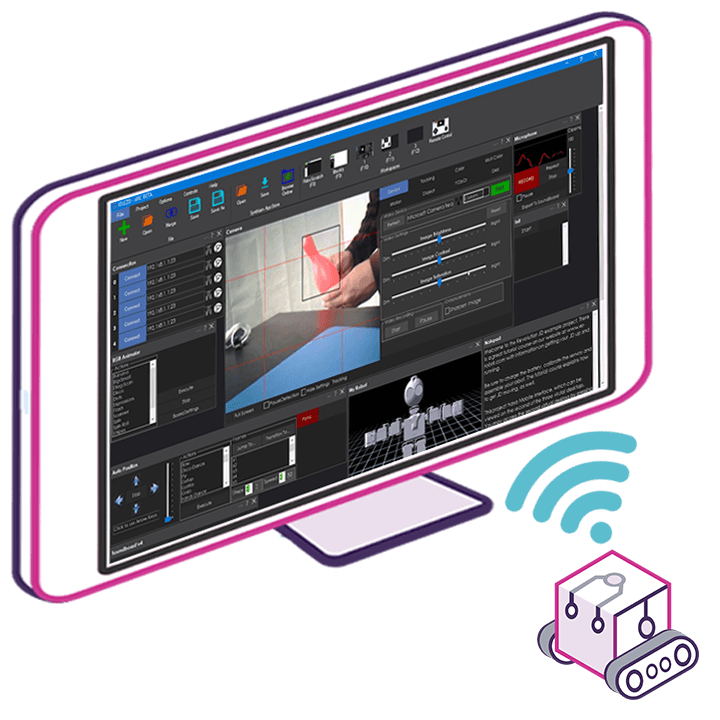 Upgrade to ARC Pro
Harnessing the power of ARC Pro, your robot can be more than just a simple automated machine.