Hi there! New to the EZB, trying to figure out if I want to buy one or not. I'm going to cram a few n00b-ish questions into this thread too.
Does the EZB get compiled code loaded into it like an arduino? Or does it run some kind of remote processing code on the board and the heavy lifting is done on the PC that runs the ARC software?

b. Does the video processing change the answer to the above question?

c. How does that play out with the android app? is the android doing the remote processing? or just control?

I am interested in retro/turbo encabulating my RoboPhilo similar to how someone else did here: https://www.youtube.com/watch?v=YEzokeEspLk Is there a shared code repository where people share their code? Or do I need to reinvent the wheel? or try to contact this person directly?

If the EZB 4 is wifi only, how do you use a hand held controller? For example a Sony PS3 bluetooth controller, or a 2.4ghz generic clone. Do you have to build the hardware and software from scratch, or are certain hardware and software elements already done and shared somewhere? For comparison, arduino libraries abound for bluetooth modules and the Sony PS3 bluetooth driver.

I saw the EZ Robot offers 0 warranty. What's that about? I can understand offering no live support if you're a small shop, but no warranty on a physical good seems kind of crazy. Am I not reading in between some lines correctly?

If I wanted an older version of the board, say the EZB 3, where can I get one? With 0 warranty, used is just as good as new, but I can't find product searching. Are there no authorized resellers? Robotshop.com only has the v4, which isn't shipping at the moment. Has the whole company not shipped anything in the last 25% of its existence? That seems strange. I think I'm missing a big chunk of a puzzle. is there a kickstarter or something I haven't found yet?
confused
Skip to comments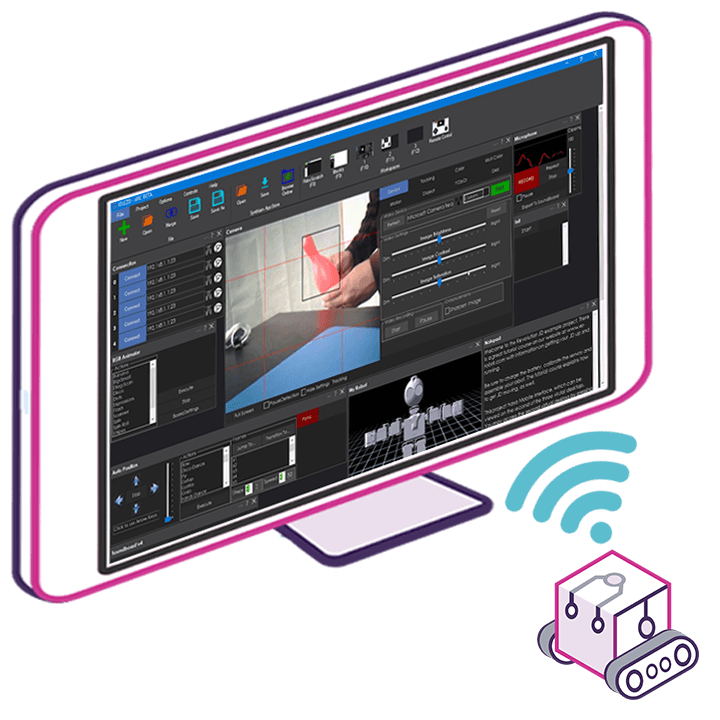 Upgrade to ARC Pro
ARC Pro is more than a tool; it's a creative playground for robot enthusiasts, where you can turn your wildest ideas into reality.