Hello,
I took apart the camera, and soldered the wires in it as the video explained. I understand the black, and red wire are for power.
Is the white wire for video to go through the EZ board so the video will go through the bluetooth to the computer, or do I need to keep the wireless camera card in my usb port of the computer. If I do, then what is the white wire for on the servo lead that I soldered inside the camera used for. This is all new to me.
Thanks, Den
Skip to comments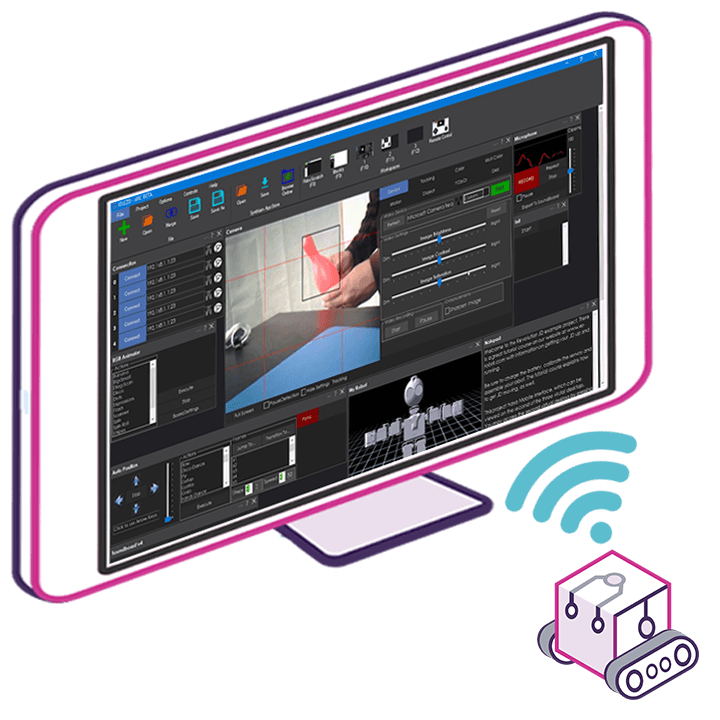 Upgrade to ARC Pro
Harnessing the power of ARC Pro, your robot can be more than just a simple automated machine.