Hey guys, I was trying to script some animation for my robot...trying to figure out how to make smooth animations which will run correctly timed and without getting jumpy servos!
I experienced that my script is running smooth if it is the only thing running, once I start the camera the movement gets really choppy/jumpy...is this because the camera takes too much bandwidth, is the communication to the board being flooded? It does not happen if I use the Laptops Webcam!
How do I workaround this?
Is my approach of scripting animation wrong? My idea was to animate 30FPS and point out the specific servo position for every frame, followed by a pause...
like this
ServoSpeed(D8,0) ServoSpeed(D6,0)
Servo(D8,39.417) Servo(D6,96.2251) Sleep(33.3333) Servo(D8,35.6368) Servo(D6,99.7181) Sleep(33.3333) Servo(D8,30.7226) Servo(D6,104.559) Sleep(33.3333) Servo(D8,25.8083) Servo(D6,109.944) Sleep(33.3333)
etc...
Skip to comments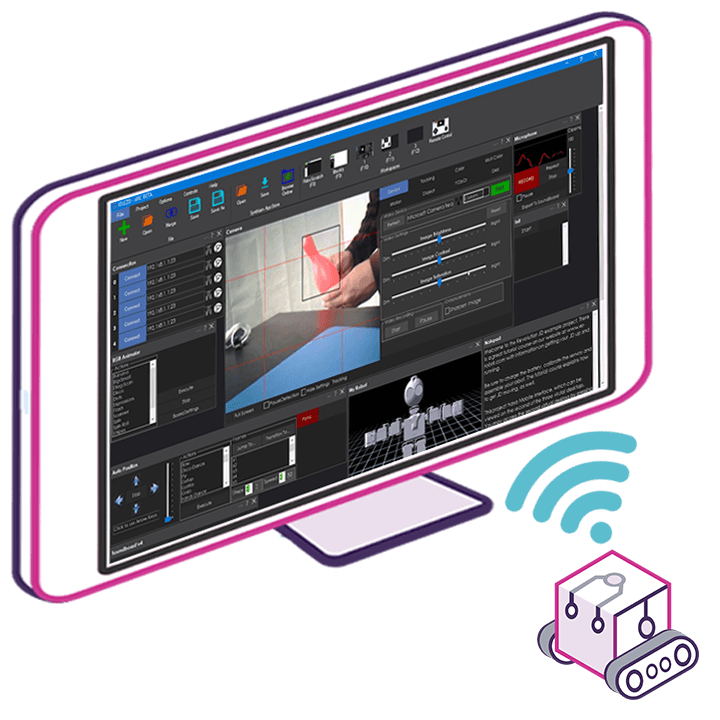 Upgrade to ARC Pro
Your robot can be more than a simple automated machine with the power of ARC Pro!