Hello,

I just got a Six Hexapod a couple of days ago. Everything worked fine for the first 2-3 days, recharged the robot when i heard the battery reminder (after waiting a while for the battery), etc. wifi, remote control, etc. was all working nice and everything.

The other day is was shooting a video and the robot's moves were jerky. The motors would start a movement, then stop for a couple 100s of second, then start again very fast (as if trying to complete the movement as fast as possible). Surprisingly it was more noticeable when moving slowly than when moving fast (keyboard control from EZ Builder). I suspected wifi latence (even before i read https://www.ez-robot.com/Community/Forum/Thread?threadId=8173), did a bit of netsurveyor wifi diagnostics and changed channel (but still same problem and i have a very good signal).

Then at some point, the robot stopped mid-move and seems entirely unresponsive. I tried the following:
- turning it off and on back again
- waiting for a while, recharging the battery and trying again
- removing all cables, leaving just the board on the body and trying again

It doesn't light up, make any sound, move or anything else.

Battery seems ok (i have the blue charger, red led when connected to power outlet, green led when connected to battery, green goes off after a while when charged, etc.) but the board seems dead.

Any ideas of what is going on and what i could do to test different scenarios ?

Regards,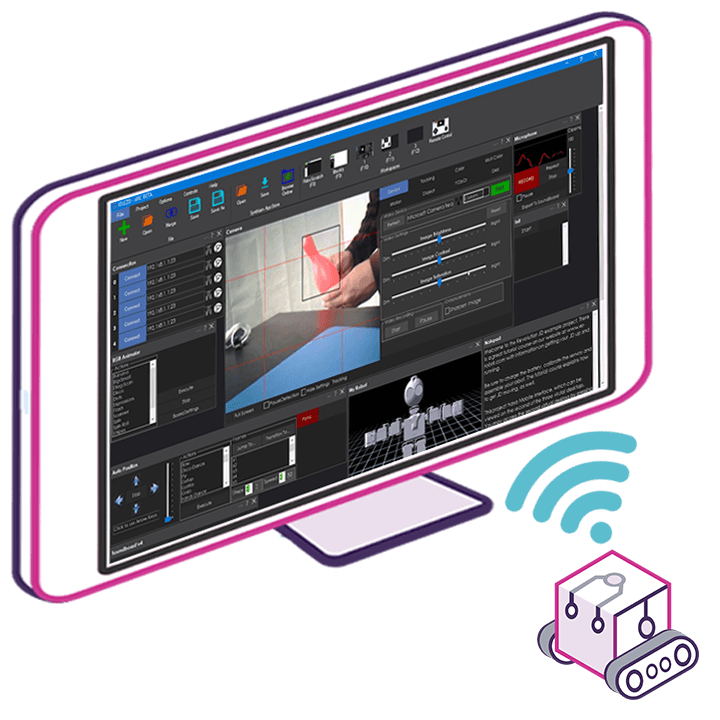 Upgrade to ARC Pro
ARC Pro will give you immediate updates and new features needed to unleash your robot's potential!