Hi all! I've been lurking here for awhile; I've got two EZ-B 4's on order, and I'm gearing up to implement them on my own B9 robot project (kudos to Dave S. who is currently setting the standard on the B9 Builders Club board!).

As I sit here planning, I realize I have some significant gaps in my knowledge - partly because it's been a *long* time since I've delved into electronics, and partly because the technology has advanced at an amazing rate.

What I have going for me: I know my way around a computer (I'm a web designer/developer/graphic artist by trade) and I'm not afraid to lean new tricks. I can follow written instructions well, and I can grasp concepts quickly

What I have going against me: I don't know a ADC from an H-Bridge from a UART, when a servo is better than a stepper motor (and a plain motor is better than a stepper) and a big, heaping bucket of other robotic practices.

Building a B9 is an interesting blend of old vs. new: we're animating something that weighs hundreds of *pounds*, not grams. I have an idea how to make his arm move, but the claws and wrist alone are over two pounds each. So motors are probably the best choice. But how to make the EZ-B communicate?

Yes, you can make B9's radar unit or torso move back and forth using a simple motor/drive wheel. What's the advantage to using a Kangaroo/Sabertooth? (and *which* combination of those products?)

What I need: a source that can outline/explain good practices in building (how to choose the best components to use), a source that can explain how A works with B to make it do what you want, and a source that can help me understand the "inner workings" (all without making my head explode!).

I don't expect (or want) to be spoon fed; I like doing research - all I need is a signpost (and I'm about to enter The Twilight Zone...)

THANKS!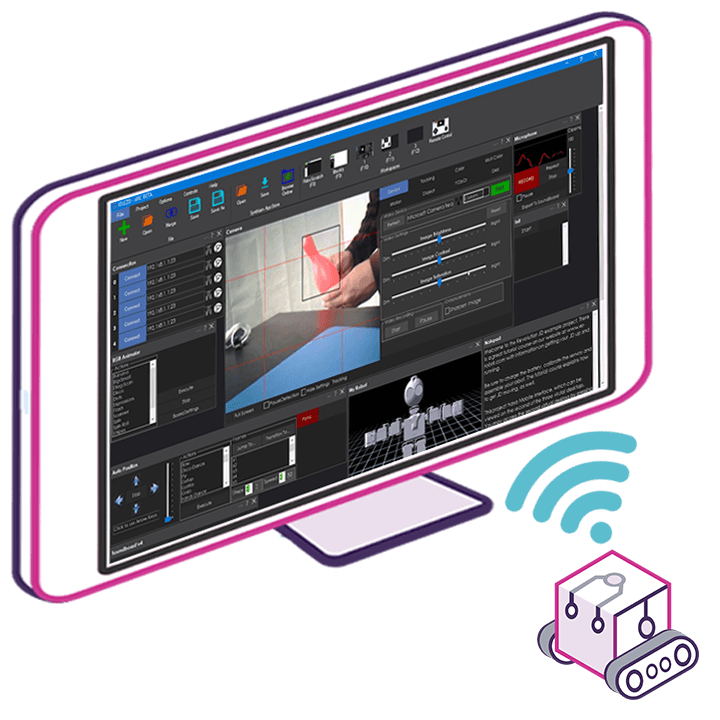 Upgrade to ARC Pro
Synthiam ARC Pro is a cool new tool that will help unleash your creativity with programming robots in just seconds!