Steve G
United Kingdom

Asked — Edited
I have touch on a similar subject in a previous post about using "Servo Release" using the virtual commands, to which a way of doing this has not been found.
So I thought I would try the Auto Position control today, and used the virtual ports and set up some servos connected to an SSC-32U. On the digital ports in the Auto Position control, 0 releases the servos from their holding position fine. But I found that using 0 or -1 using virtual ports still hold the servos position.
So two question.
1.) Could a "0" servo release command be added to the Auto Position control to act the same way as the digital ports?
2.) I received an email from RobotShop which said the following...
Quote:

Sending position 0 to your SSC-32U for any channel will cancel movement for that channel and also stop sending a signal (i.e.: releasing that servo motor).

For example, to stop/release a servo motor on channel #5, you would send: #5P0 <cr>.
What would be the EZ-Script command to perform the above mentioned #5P0 <cr> command using UARTWrite? (There should be no space between #5P0 and <cr> . This was done because of forum formatting).
Skip to comments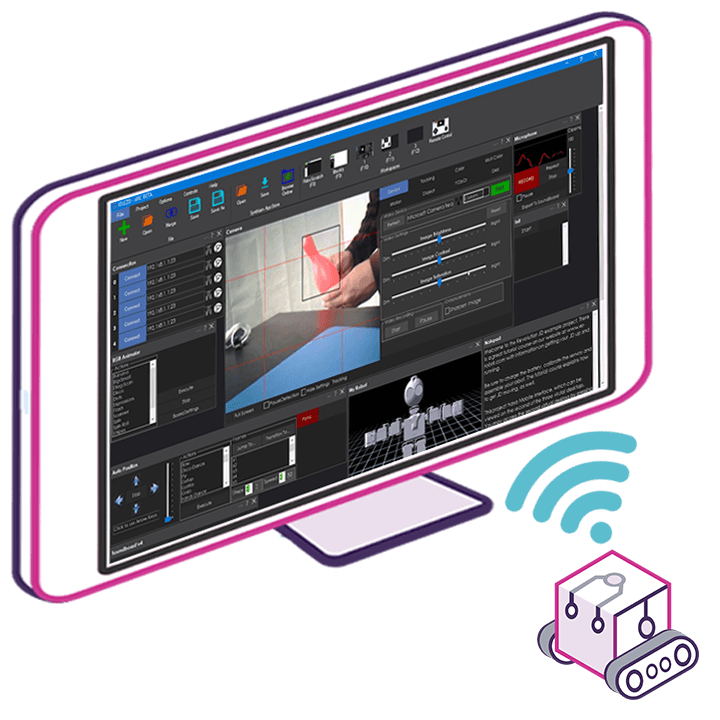 Upgrade to ARC Pro
Unlock the true power of automation and robotics by becoming a proud subscriber of Synthiam ARC Pro.