I'm just, JUST starting to look at robotics (have a few parts at home, have a few things on order).

So I have started looking at the current state of the art in hobby robots to see what can be reasonably achieved.

I compared the motion of Open Sourced (often EZ-Robot controlled) InMoov which takes dozens or hundreds of man-hours to build with the motion of "Female Figure" (which is a NSFW museum piece of an 'exotic dancer', viewer discretion when googling).

The former moves like a hobby robot and will set you back thousands of dollars, the latter is an "animatronics" piece that has eerily human-like arm/hand/finger movements design to play with the uncanny valley.

Usual animatronics perform a limited set of motions (think Disney's "It's a Small World" ride) over and over, but the arms on this piece seem to have a full range of motion for shoulders, arms, hands and fingers.

I can't imagine these animatronic arms being as complex or costly as an InMoov shoulder/arm/hand build. The build certainly doesn't look as complex from the close up shots on youtube.

From the perspective of making movements life-like, this does not seem to have an equal.

Is anyone in the hobby robot community using the same construction approach this animatronic has? Can anyone explain that animatronic build?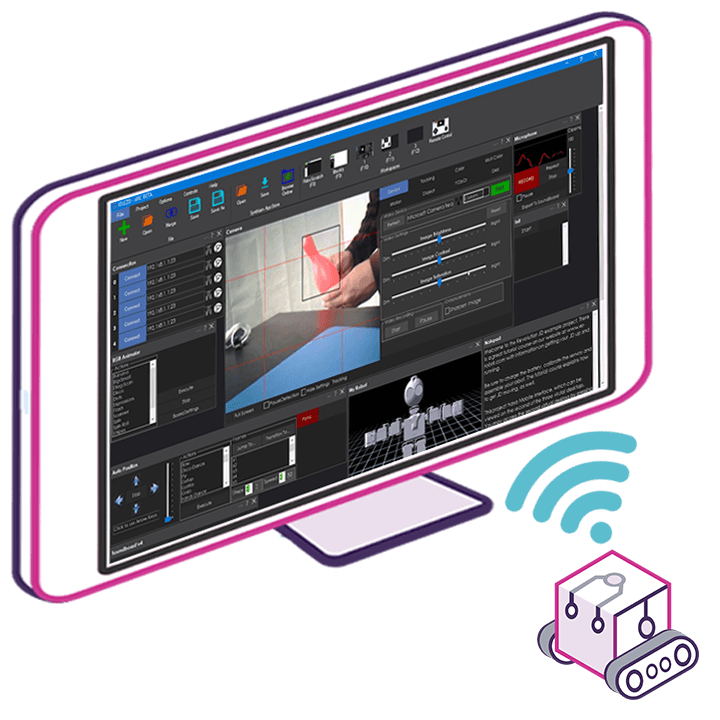 Upgrade to ARC Pro
Your robot can be more than a simple automated machine with the power of ARC Pro!