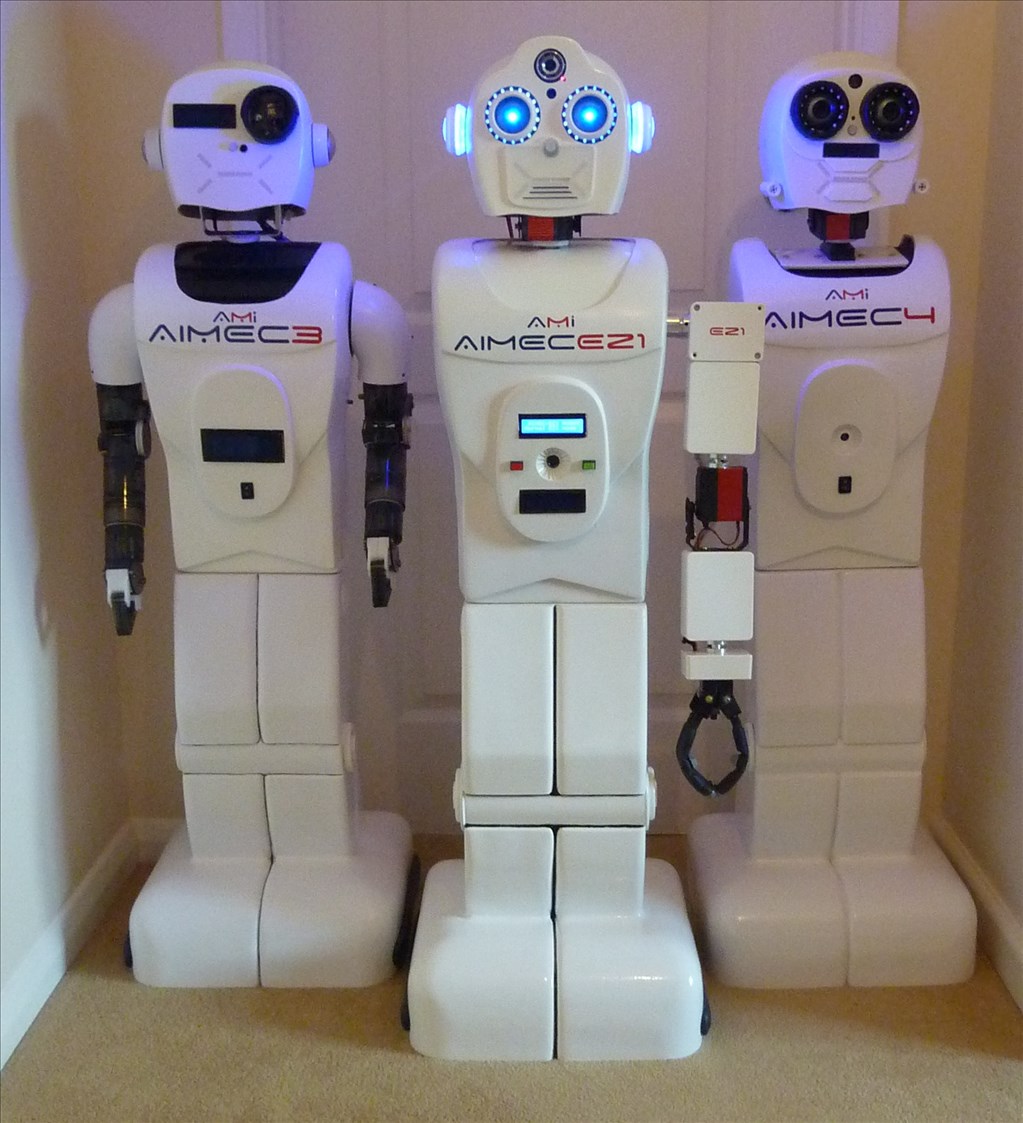 Hi All
Introducing the AIMEC:EZ1
We are in discussions with DJ to produce a special version of our AIMEC (Artificially Intelligent Mechanical Electronic Companion) robot for the EZ-B, this will be a very advanced robot that will be made available in kit form, which will probably be by the end of this year.
Some history, the first AMI (Applied Machine Intelligence) robot was the AIMEC:3 which is a "hyper-tech" toy and we were very close to licensing this design to a large US toy manufacturer, but the deal fell through. Our most advanced robot is the AIMEC:4 which is still in development, this robot has advanced voice recognition (Dragon 11), face recognition and eye tracking and object recognition the robot has an advanced Ai core and is capable of self learning. When we came across the fantastic EZ-B system that the genius DJ Sures produced we immediately thought that it would be really cool to make a EZ-B version and this is what we are currently developing the AIMEC:EZ1. This robot is the development platform for a ground breaking robotics kit that we plan to sell to the general public, for the first time a highly advanced robot will be available (in various versions) at a price that hobbyists would be able to afford.
I have been building robots for over 30 years and some of my designs are recorded on Cybernetic Zoo
http://cyberneticzoo.com/?p=2280
http://cyberneticzoo.com/?p=3984
On our team we have the brilliant model maker (and engineer) Steve Cole (Articole Studios) http://www.articolestudios.co.uk/ who is also a member of this forum @ukrobotman, with Alex Cole on 3D design and (the incredibly talented) Mike Hodgson on software development. I am doing mechanical, electronics and sensor designs and firmware development for support PIC microcontrollers that enhance the EZ-B boards operation over the I2C bus.
We are all looking forward to working closely with DJ and his team in the new future!
Tony
-- Conceptioneering Ltd - Inventors of the Award Winning Cube World To see Product Innovation - visit our website at www.conceptioneering.co.uk To see Robotic Innovation - visit our website at www.appliedmachineintelligence.co.uk
Skip to comments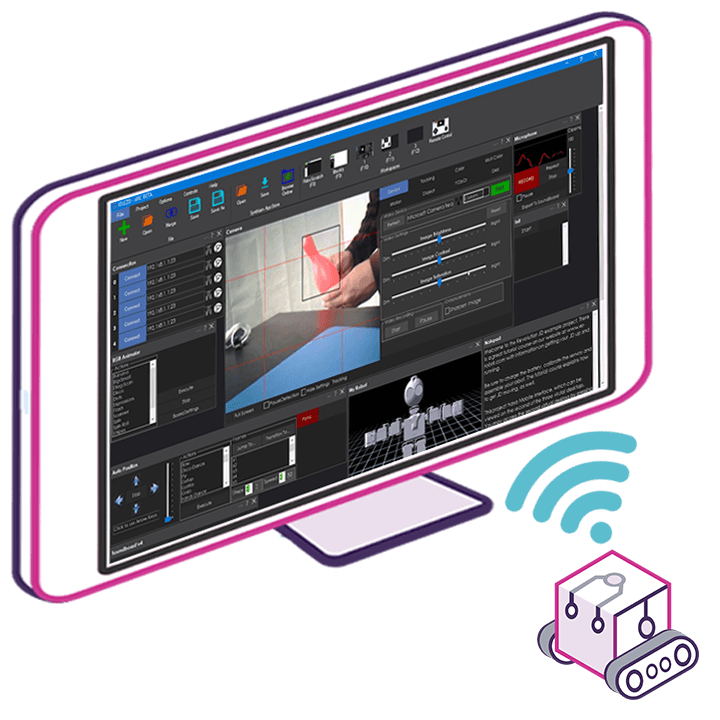 Upgrade to ARC Pro
Unleash your robot's full potential with the cutting-edge features and intuitive programming offered by Synthiam ARC Pro.