Hey all,
Let me start by saying I'm brand new to the forum. Don't even own an EZ-B product of any kind yet. I just picked up an I-Cybie from the 2nd hand store on the weekend and hacked an external battery into place temporarily on a home made extension cable so I could test his functions. He was fully operational, at least all motors moved as expected. I immediately thought how awesome it would be if this dog could recognize my kids faces and call them by name. I have been considering many options from Rasp Pi to Arduino (my only programming experience so far), to combining the two, etc. The EZ-B seems like the best solution, but I am hesitant to commit to EZ-B because I hate the idea that the robot is tied to my PC in order to do high end processing. I want my kids to be able to bring the robot to family gatherings and friends houses.

So here's my first question. Does the android app have the exact same functionality as the windows app? What i mean is, if I had a camera hooked up can an android phone do all the facial recognition and speech recognition types of functions?

If so, I'm thinking of building a "pet carrier" which hides the phone, does wireless charging, etc. Just an idea I'm toying with. The carrier/charger can then be transported with the dog easily.

I know the space on board the I-Cybie is very limited but I do think this can be done if the EZ-B is removed from the white case it comes in.

I've got a lot of reading to do ahead of me looking at other peoples projects but would really appreciate some pointers in the right directions.

I think I know how to solve the servo issues Steve G had in this thread: https://www.ez-robot.com/Community/Forum/Thread?threadId=8953 so that I can re-use the existing legs instead of replacing them, and I have already disassembled my dog and done some exploratory modifications. I'll post back here once I've attempted hacking one of the legs the way I plan to so I can tell people if it worked as planned.

Done so far:
-Initial exploratory surgery
-widen the battery box to accept 18650 Lithium cells. (4 x 2000 mah set up in 2s2p configuration) in other words 7.4v 4000mah
-Hacked an existing hobby servo to do some testing
-Removed main body shell and modified to accept slightly wider internals
-Gained a lot of admiration for this great little robot.

This dog was designed to be child proof. Every gear motor on this dog has a spring loaded slip gear in it. Some of the motors sound awful when you force them but it's just the spring loaded gear. The dog had a self reset routine it went through when I first powered it up, lying on it's side while it positioned it's legs jamming them up against each other to reset their position. Kind of like a human popping their dislocated shoulder back into place. It was extremely well engineered but they just fell short on the software side.

Can somebody comment on what to expect from EZ-B? Can I have my kids give voice commands? Dog recognizes their faces? Dog speaks to them? Follows them by camera?

The ears are currently fixed solidly in place but if I can find room I'd like to make them rotate forward and backward with a micro servo or possibly move the mouth or both. Currently the mouth opens by moving the head back past a certain angle where the lower jaw stops and the head keeps going. I have a small advantage in making parts in that I have a 3D printer so it shouldn't be too hard.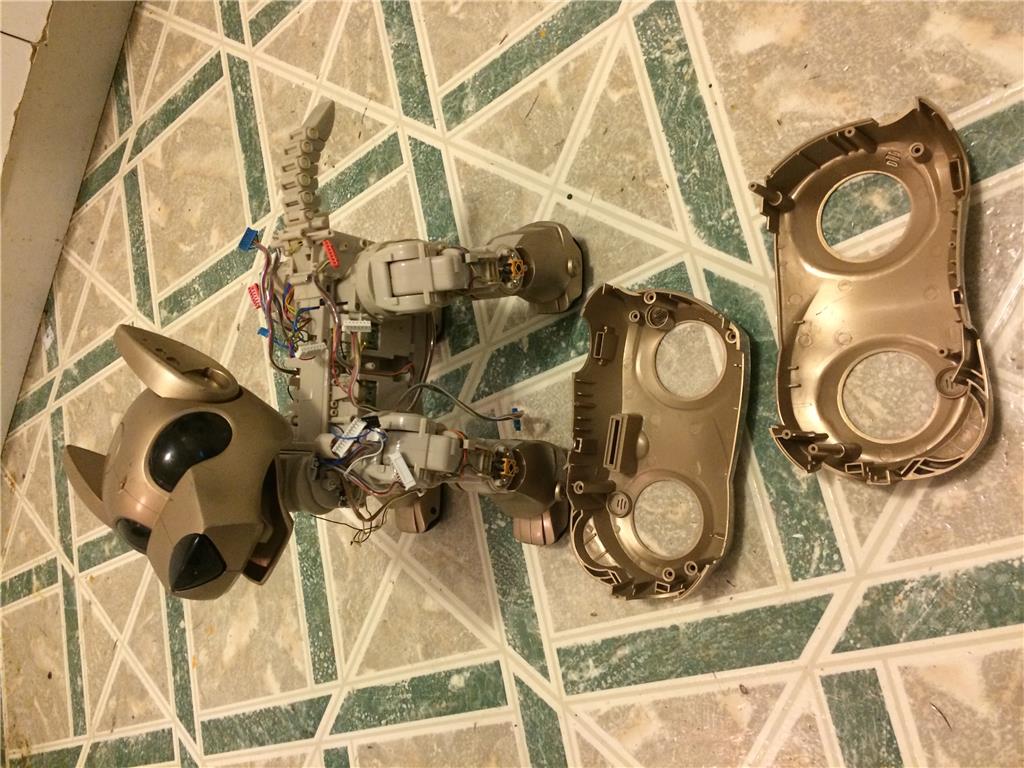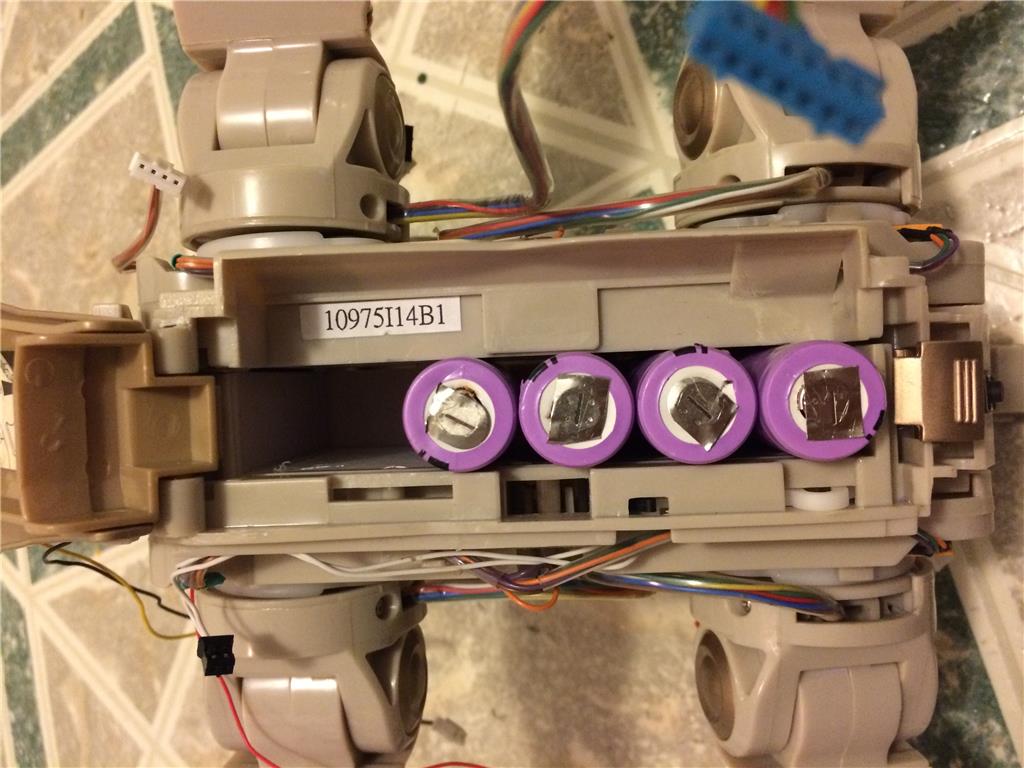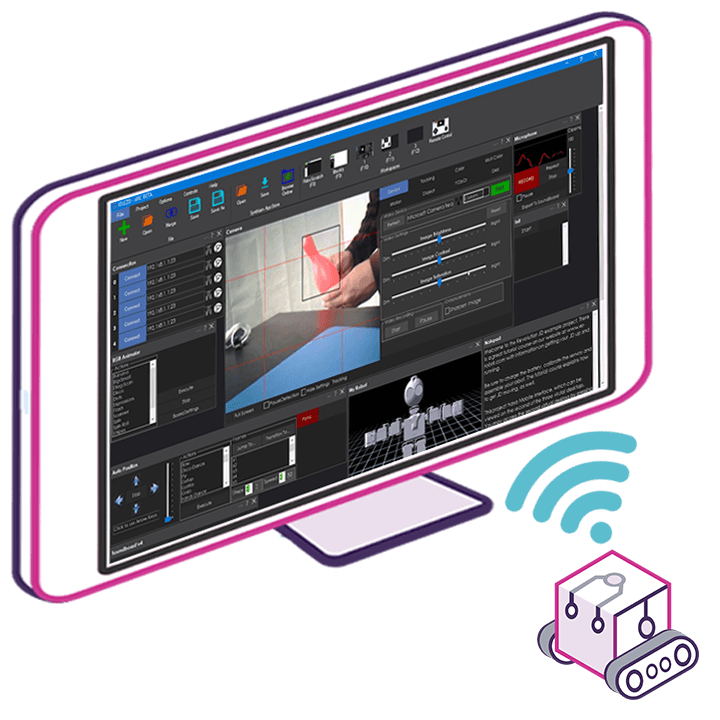 Upgrade to ARC Pro
Unleash your creativity with the power of easy robot programming using Synthiam ARC Pro
Based on your post activity, we found some content that may be interesting to you. Explore these other tutorials and community conversations.