Hello,
I just got my EZ-robot dev kit yesterday and have been fiddling with the ARC software since then. At first I thought it seemed fairly easy to get started right out of the box, and to my surprise it actually took me several hours to figure out how to make a single servo turn... It seems like I've gotten all the servos calibrated correctly now; all that remains is how to control them all.
The guides have been no help at all in this situation, as none of them seem to go in detail enough to explain how I even setup controls for the servos or at least what commands to use. I would elaborate further if it weren't for the topic of this question - How do I get ARC mobile for iOS? There is no app called ARC in the app store and there is no link on this website for iOS devices, only one for Android.
This website clearly states that you can control your EZ-robot with an Android OR iOS device, so if there is a link or something I would greatly appreciate it if you would point it out to me.
Thank you.
Skip to comments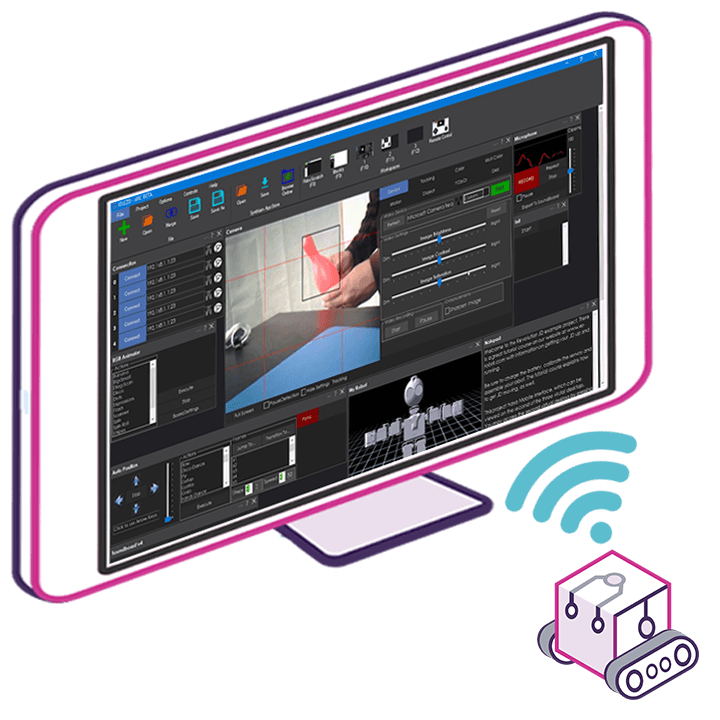 Upgrade to ARC Pro
ARC Pro will give you immediate updates and new features needed to unleash your robot's potential!