CochranRobotics
USA




Asked — Edited
I decided that I needed to divide my power input up a bit. I have some servos that can only handle 5 volts and some that can handle 6. Most of the ones that will be running together handle 6. I decided to find a way to build a power distribution center for the 6V side. I found a board at RadioShack (cant stand that place) that worked perfectly. It has 2 strips in the middle. The pins in each of the columns connect to the same pin in the next row in the same column. Just off both sides of this it has three columns that are tied in each row. I soldered pin to the two middle columns to provide pos and neg power to the columns. I soldered pins to two pins that have connecting pads just to the side of the positive strip. This allows me to plug in the connections from my servos without cutting any wires. it also lets me take a single wire from the EZ-B to the last pin, connecting the signal from the EZ=B to the power board, which then connects to the signal wire on the servo. I power the board with a Turnigy UBEC with the jumper on it set to 6 volts. I have another Turnigy UBEC connecting to the EZ-B V4 set to 5 volts which is powering all of my sensors, camera and 5V servos. Right now, these are both being powered off of the same LIPO battery. As soon as I get another battery, the EZ-B will be powered off of one batter and the 6V board and thus servos will be powered off of another.

I ran some strips of velcro down the back side of the board where no power or signals are running and mounted it inside the front right side of the Wall-E I am working on. It works great and allows me to quickly move motors between 5 and 6 volts if I decide to. The Turnigy ubec's boast 92% efficiently with a 3A continuous feed. They can handle bursts of up to 5A. I will let you know how it works out.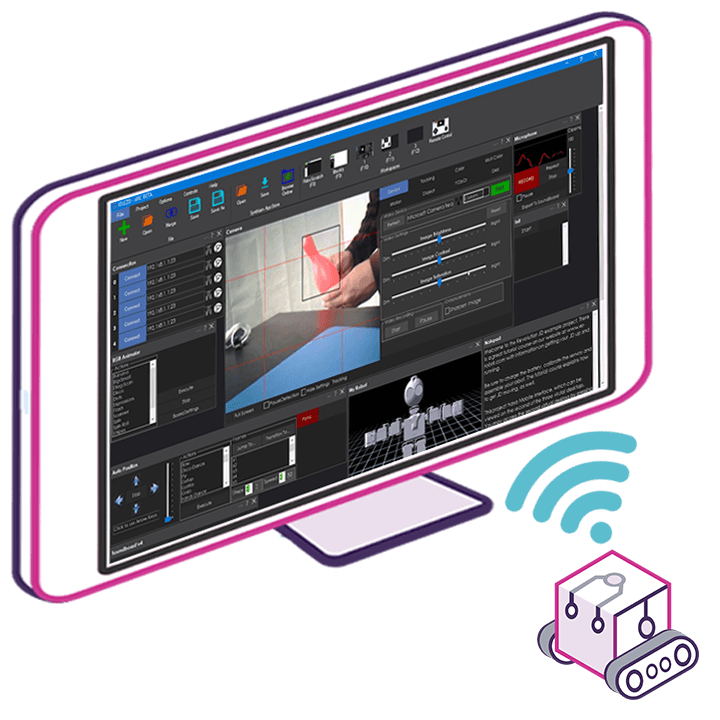 Upgrade to ARC Pro
Harnessing the power of ARC Pro, your robot can be more than just a simple automated machine.
Based on your post activity, we found some content that may be interesting to you. Explore these other tutorials and community conversations.