When:
Duration:
13 people have subscribed to this event
Well, well, well look at me, so many unfinished hacks and I'm starting another one! In my defense, May the 4th is coming up and I need to do something Star Wars related, right? Right!

D-0 is a fairly new droid in the Star Wars series and shows up in the "Rise of Skywalker" movie. BB-8 comes across D-0 in the droidsmith shop and revives him. They become instant friends.

This D-0 is a simple infrared-controlled toy that is made by Hasbro. It doesn't have any cool electronics for balancing or anything like that. It actually has 2 motors instead of the single motor you think it should have. It does make some sounds but other than that it's pretty unexciting. Let's change that!

I'll be adding an EZ-Robot IoTiny to D-0 as well as upgrading the alkaline batteries to a rechargeable LiPo. D-0 also needs some LEDs in his cone so we'll be adding in some RGB addressable LEDs. I'll also add a camera to D-0's nose.

The funny part is that there is an interactive D-0 toy that was made also made by Hasbro but it only plays beeps and boops, like R2D2 or BB-8, and doesn't have a voice like in the movie. Using Audacity (and ARC) we'll add the voice that D-0 is supposed to have! I'll show you how to do it.

We'll also control D-0 from my phone with an app of our design using ARC's interface builder.

Join the live chat and add your comments, ideas, and suggestions!

The software being used is ARC (by Synthaim) and can be downloaded here:
https://synthiam.com/Products/ARC

Robot building products were generously donated by EZ-Robot Inc. If you'd like to use EZ-Robot parts for your own project, find them at:
https://www.ez-robot.com/Shop/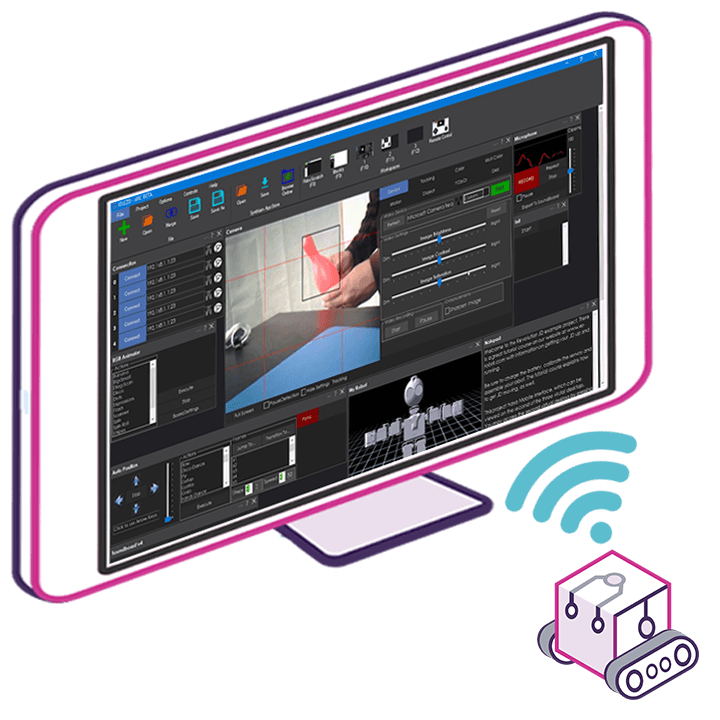 Upgrade to ARC Pro
Experience early access to the latest features and updates. You'll have everything that is needed to unleash your robot's potential.