Website Feature Request

Completed
This feature request has been completed. Install the latest
ARC Early Access
to experience the newest features and bug fixes.

Get ARC Early Access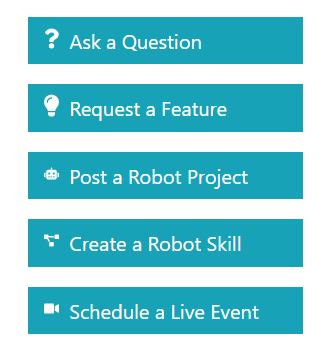 Can we get another option for posting? Maybe 'General' or something for posts that don't fit into these categories. Basically now we have post a robot or ask a question. How would I classify a post such as something about actuator development or motor drive development?