Proposed Plug In For Animation
Score 2094
Hey Guys, I've had this idea that I thought might come to light with the upcoming update for plug in architecture. I think I may have posted way back before DJ released Auto Position but not with these photoshop pics and video. Basically its a UI with alot of visual information for creating and edit animations.

With this set up you could build up animations one block at a time. Creating key frames, moving those keyframes easily editing the duration and edit its location on the timeline. I do 3D animation so alot of ideas are from the animation motion panel found in most animation packages and a little borrowed from non linear video editing.

Take a look below here is how i see it working:

In the first illustration you see the master window.
Along the bottom we see the time line, running at 30 frames a second.
On the left side we see our digital port naming.

In the center is where all the fun happens. You create with animation blocks.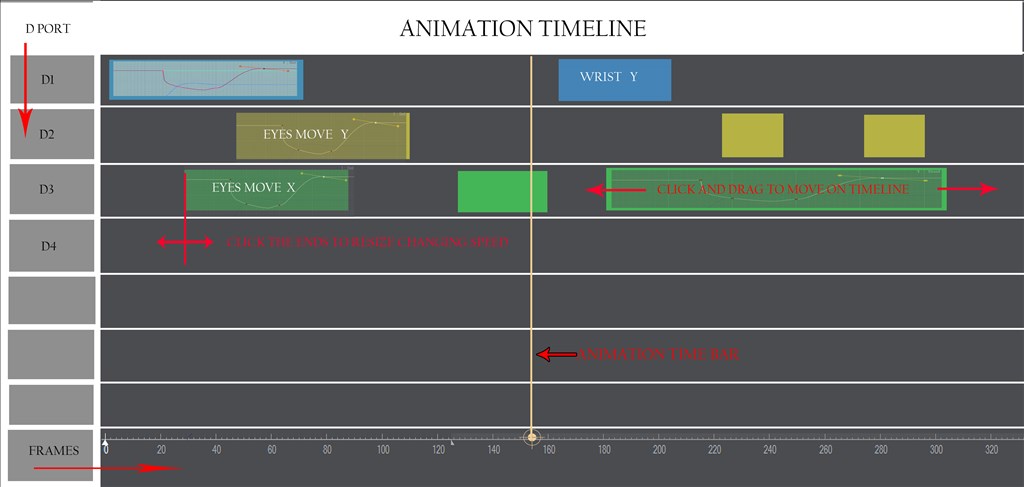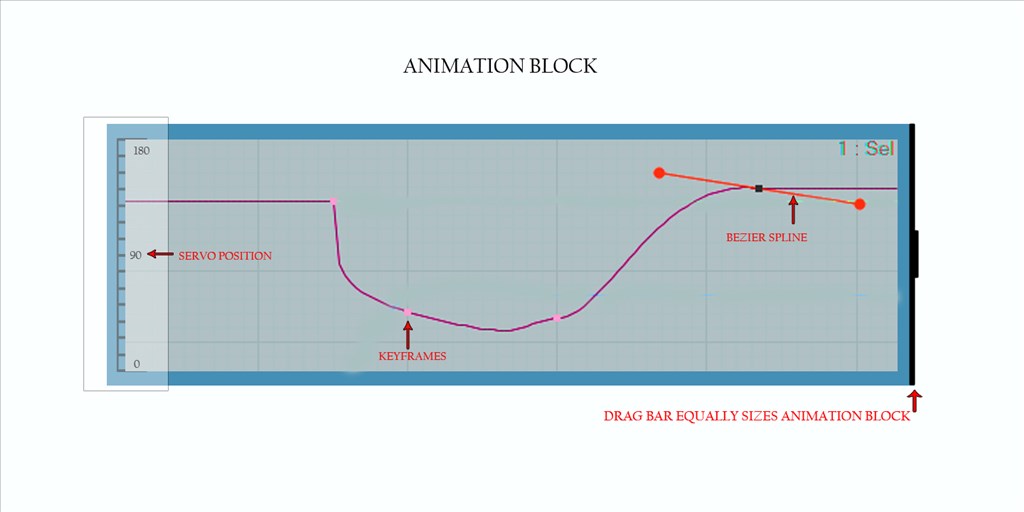 Its here we see the servo positions along the left side. In this example 0-180, but it might be 42-91 etc depending on your servo set up.There would be a time line again along the bottom of this window but not shown here.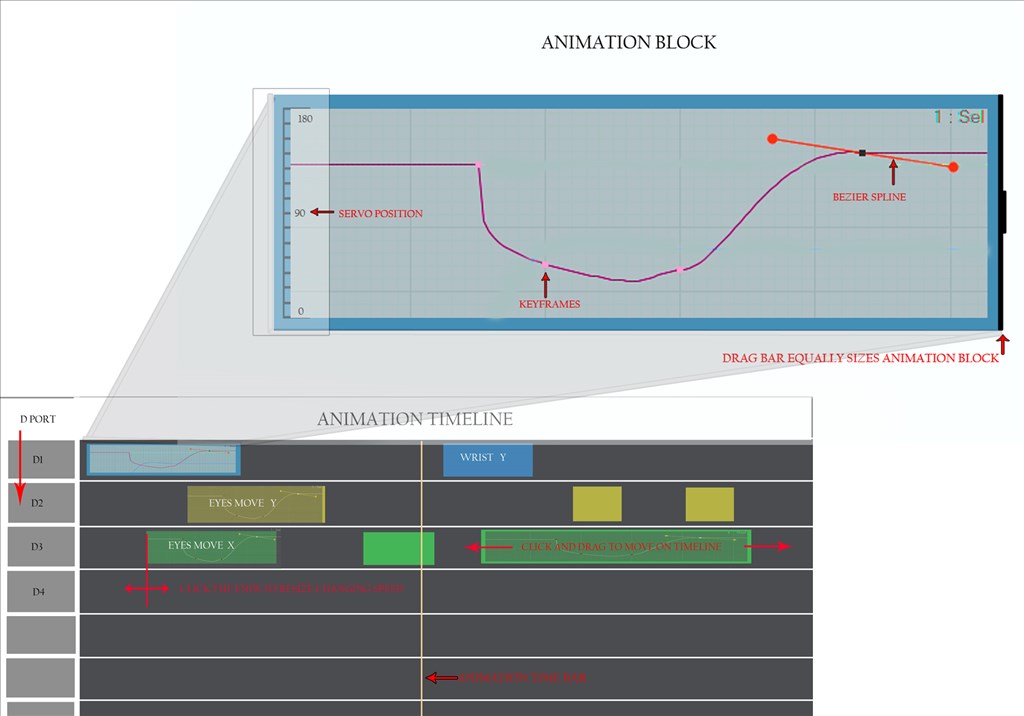 You create the keyframes for a servo position on the time line. These keyframe dots can be edited by simply moving them up and down to adjust servo position or could be move up and down the time line to alter when a servo makes it to a position.

Another idea I had was to create Belzier Spline control on the animation curve to smoothly adjust both position on time line and servo position.(as opposed to linear which is a hard in and out of position.





The next thing that could be done is by dragging one end or the other of the the animation block it would equally scale the animation for that block. So as an example, you could have an arm move up and it takes 30 frames or one second. By scaling the animation block in half the motion would be twice as fast or half a second. Handy for editing.

Another thing that could be done would have the animation blocks slide up and down the time line changing when an action takes place.Again fast editing.



Another would be to mirror an animation block. Choose an animation block click mirror and lets say the animation block moves the arm up, instead of animation it back to down position simply mirror that animation block and you have a full animation loop. Blocks should also be able to be copied and pasted anywhere on the time line.





This kinda freedom allows things like ease in and out of a servo position possible, fine tuning a servo position easy and visual.

I can't code a lick but if someone could pull this off you could make EZ even EZ-ier?

Want to see this feature happen? Like it to increase the score.