(Autonomous Robot Control Software)
Make robots with the easiest robot programming software. Experience user-friendly features that make any robot easy to program.
Change Release Notes
Welcome to the new
ARC
(Autonomous Robot Control) Software!
ARC includes many innovative features to empower you to lead the next generation of robotics. Such as an incredibly fast JavaScript ECMA 5.1 compiler for scripting, new threading engine, and many behind the scene performance enhancements. The new
ARC
is not only significantly faster, it offers the the dynamic power of JavaScript for robot programming.
Why ARC?
Synthiam has been active as a leader in robotics for a number of years. Trail blazing many approaches that are now common place to robots. We've been successful at making advanced technologies available to creative users, who want to build robots without messing about with complicated code.
"
A story ARC (also narrative arc) is an extended or continuing story line in episodic storytelling media such as television, comic books, comic strips, board games, video games, and films with each episode following a dramatic arc. On a television program, for example, the story would unfold over many episodes.
"
We see our robot software being part of the story
ARC
of robotics. By connecting your ideas to reality as we progress toward a future where robots co-exist alongside humans. It's our passion to connect the dots, fill in the gaps, and find the missing links of the industry.
For this, we're all part of an
ARC
in the story of robotics.
Significant Changes
With this release, you will notice a much faster response in the UI and increased scripting execution time. The new JavaScript engine allows user definable functions, access to .Net objects through reflection, and functions defined by plugins. With .Net reflection, your programs have access to the entire operating system, .Net controls and
ARC
framework. That means presenting user dialog boxes, creating custom UI interfaces, and a lot more.
We'll begin updating the website documentation to provide examples of how to use these new features during the upcoming weeks.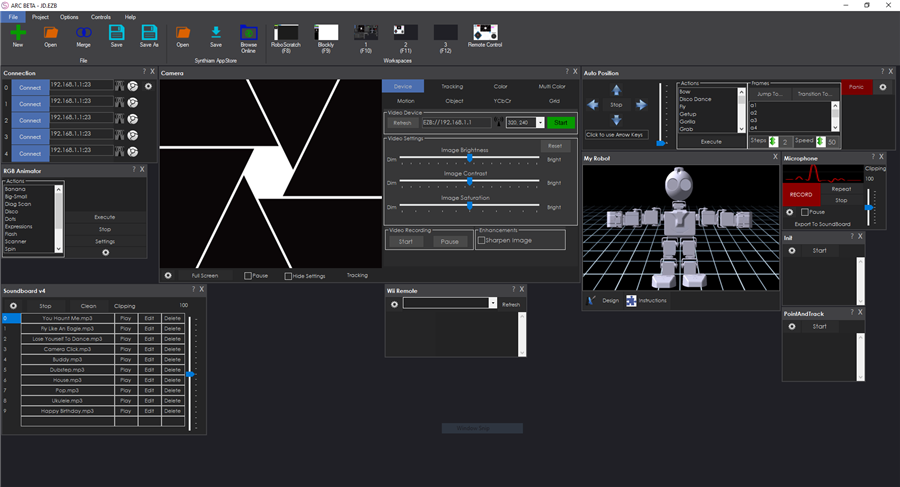 ARC Downloads
Teams FREE
Free
Includes a free 3rd party plugin robot skill per project
Community support
Free with trial limitations
For schools, personal use & organizations. This edition is updated every 6-12 months.
Early Access
Only $8.99/mo
2 or more PCs simultaneously
Includes unlimited skills
Premium support
And much more
Experience the latest features and bug fixes weekly. A Pro subscription is required to use this edition.
Runtime FREE
Free
Load and run any ARC project
Operates in read-only mode
Unlimited robot skills
Early access fixes & features
Have you finished programming your robot? Use this to run existing ARC projects for free*.
Minimum requirements are Windows 10 or higher with 2+gb ram and 500+MB free space.
Teams known-issues can be viewed by clicking here.
Get more information about each ARC edition by clicking here.
See what's new in the latest versions with Release notes.
Compare Editions
Feature
ARC Teams

FREE

ARC

PRO

Get ARC for Free
View Plans
Usage
Personal
DIY
Education
Personal
DIY
Education
Business
Premium support
$14.99/ticket


(optional)

✓

1 request/month


($9.99 for additional requests)

Feature requests

✓

Yes
Early access to new features & fixes

✓

Yes
Simultaneous microcontroller connections*
1

✓

255
Robot skills*
20

✓

Unlimited
Skill Store plugins*
1

✓

Unlimited
Cognitive services usage**
10/day

✓

6,000/day
Auto-positions gait actions*
40

✓

Unlimited
Speech recongition phrases*
10

✓

Unlimited
Camera devices*
1

✓

Unlimited
Vision resolution
max 320x240

✓

Unlimited
Interface builder*
2

✓

Unlimited
Cloud project size

✓

128 MB
Cloud project revision history

✓

Yes
Create Exosphere requests

✓

50/month
Exosphere API access
Contact Us
Volume license discounts
Contact Us
Get ARC for Free
View Plans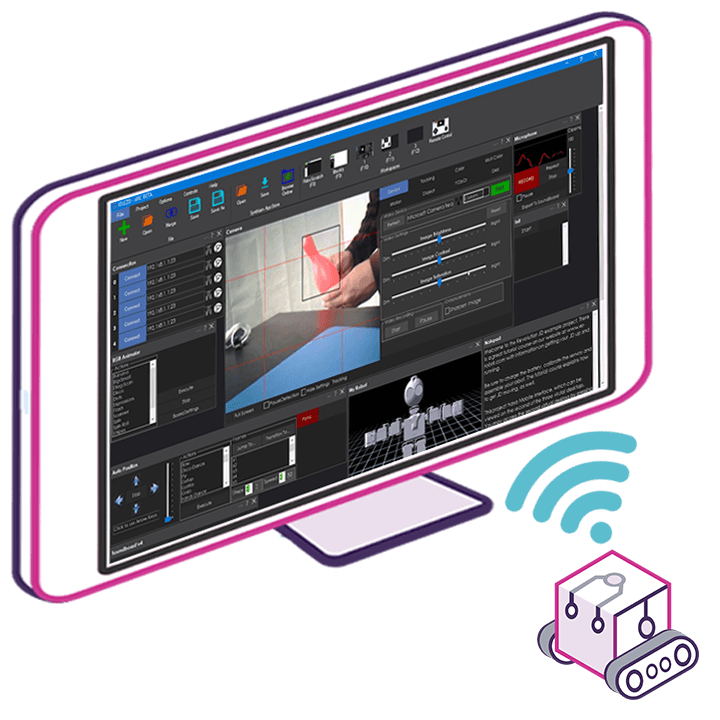 Upgrade to ARC Pro
Harnessing the power of ARC Pro, your robot can be more than just a simple automated machine.