Skip to comments
I got my kit and then started kicking around ideas of what I wanted him to look like. I wanted him to be something different. So I began searching the internet for one eyed creature/robot.

I was playing with ideas and then I watched Despicable Me and was like oh that's it!!!!

I got my kit. Decided to use the 5" round base 5" base so this is why I am using the 2.5 Amp Motor Controller.

I used a Quaker Oats tall can. Yes oatmeal. ;o) I then took rigid wrap
Rigid Wrap This stuff is like a cast if you've never worked with it. I wanted strong but light weight.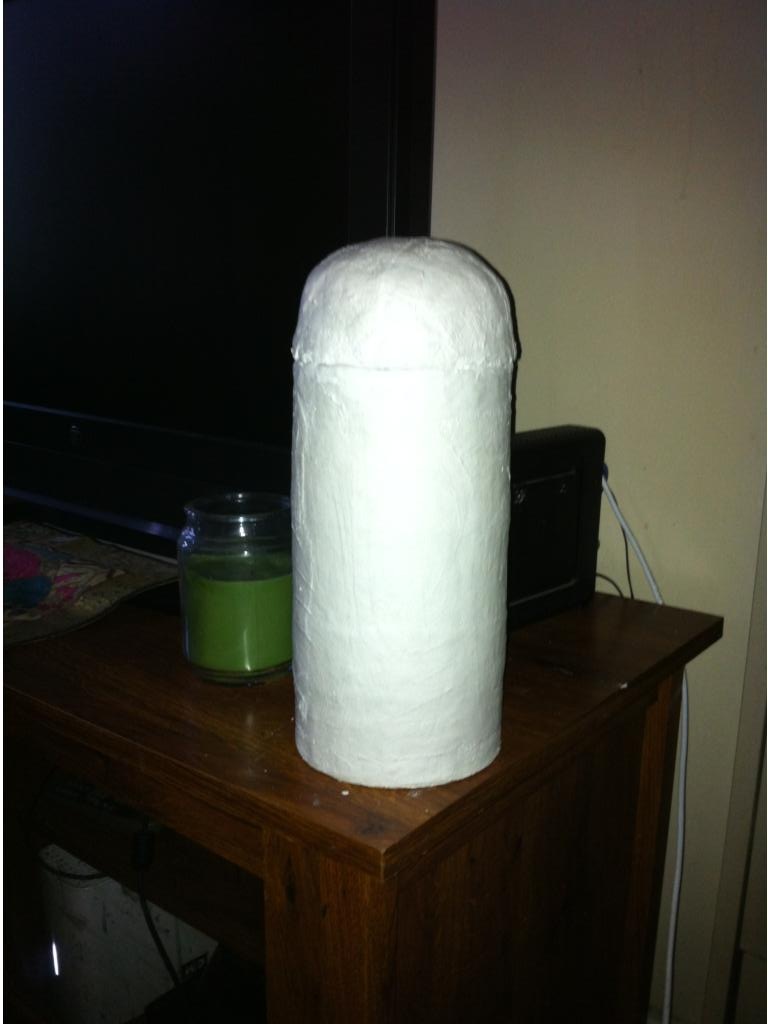 Now it's hard and you can drill etc. I then took a bowl and formed the head. I then took a yellow t-shirt and made the body. I then took liquid latex and put several coats on to make it where the fabric is durable but would move.

There are some foam thingies that stick up to help support the bowl portion that makes the top of the head.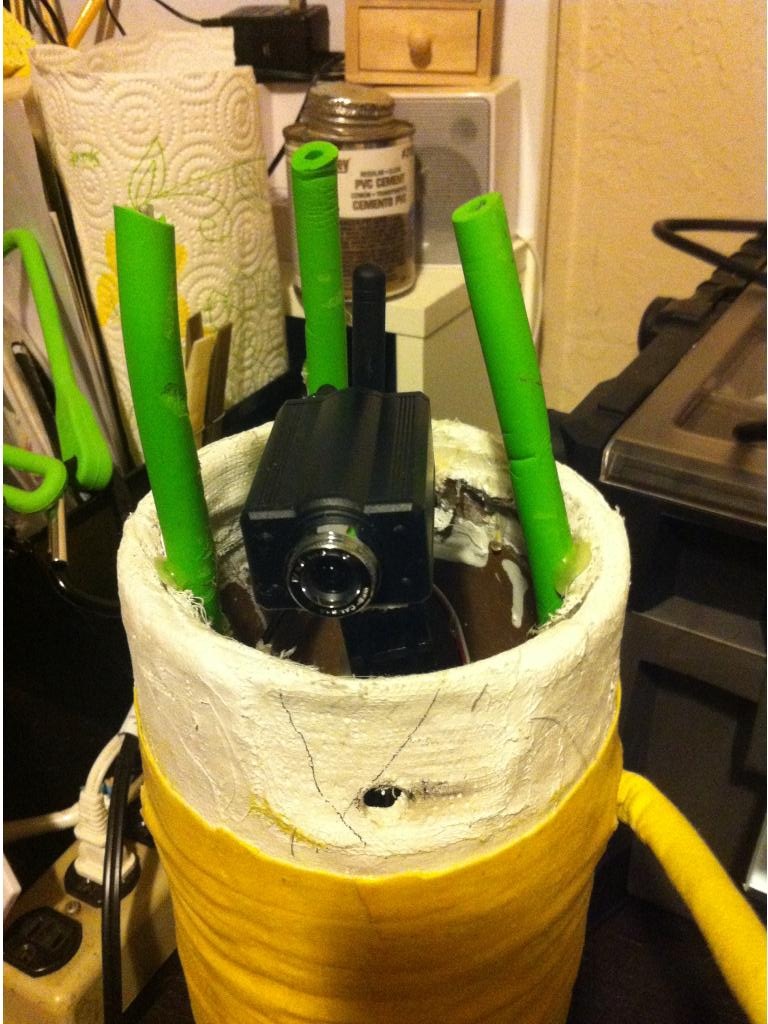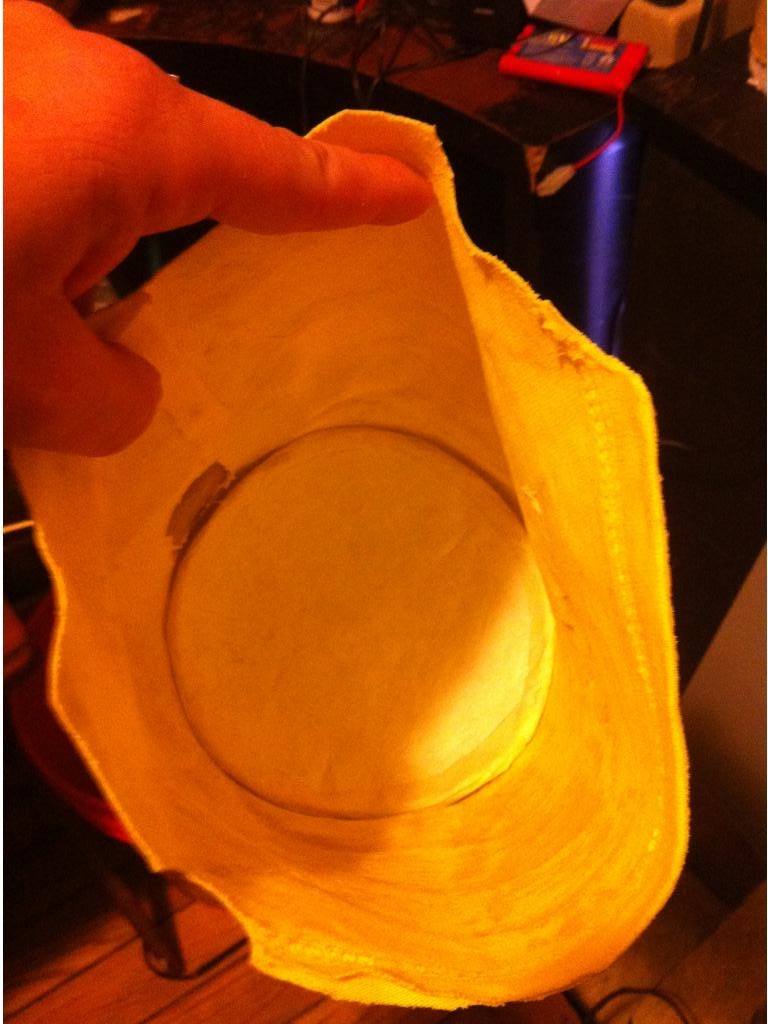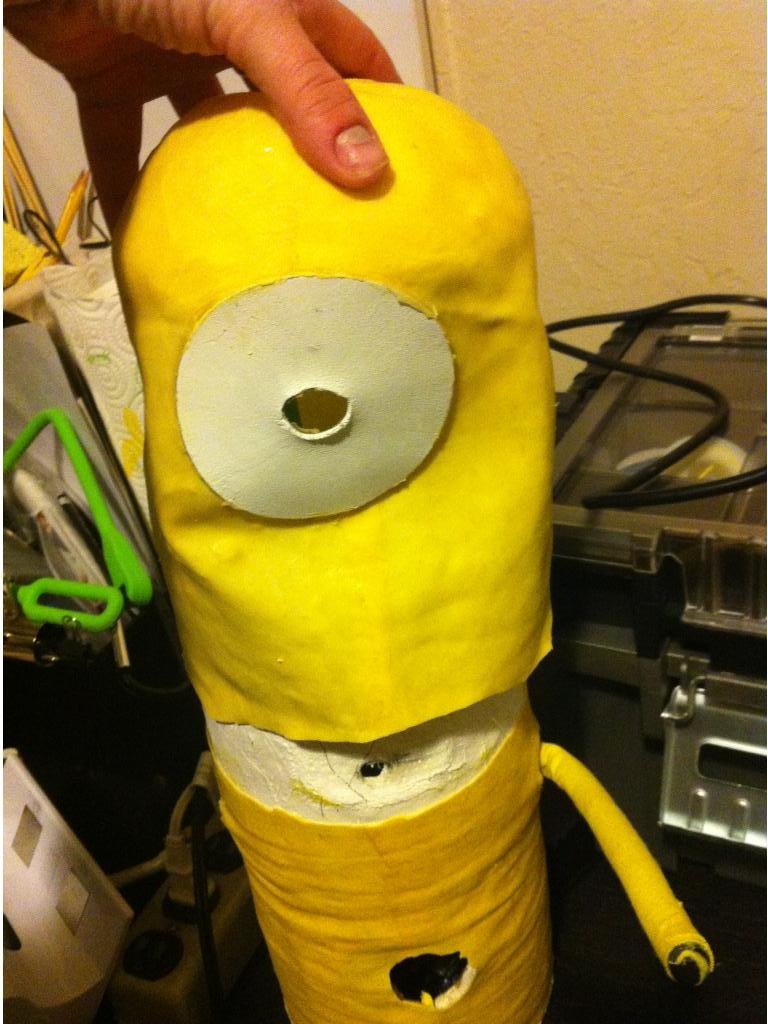 That then fits on top. The camera goes into the white leather eye ball so that it can move around. I then took a Stage 8 nut and traced it on foam sheets to make the part for around the eye. I made the head band thing with leather scraps. It is now black.

I made the original arms with the same foam stuff that holds up the head but they were really too heavy for the servos. They worked but would drop once they were lifted. So I am redesigning those. (I am not ready to move on to incorporating other servos, next one, already have a project in mind and may enlist assistance)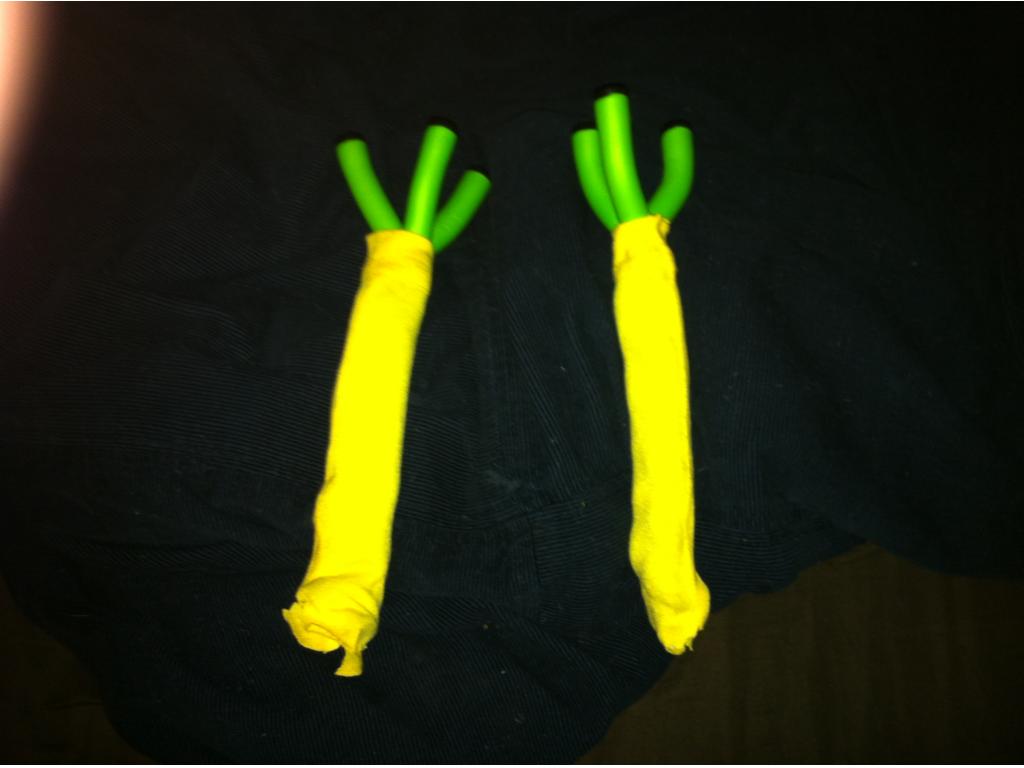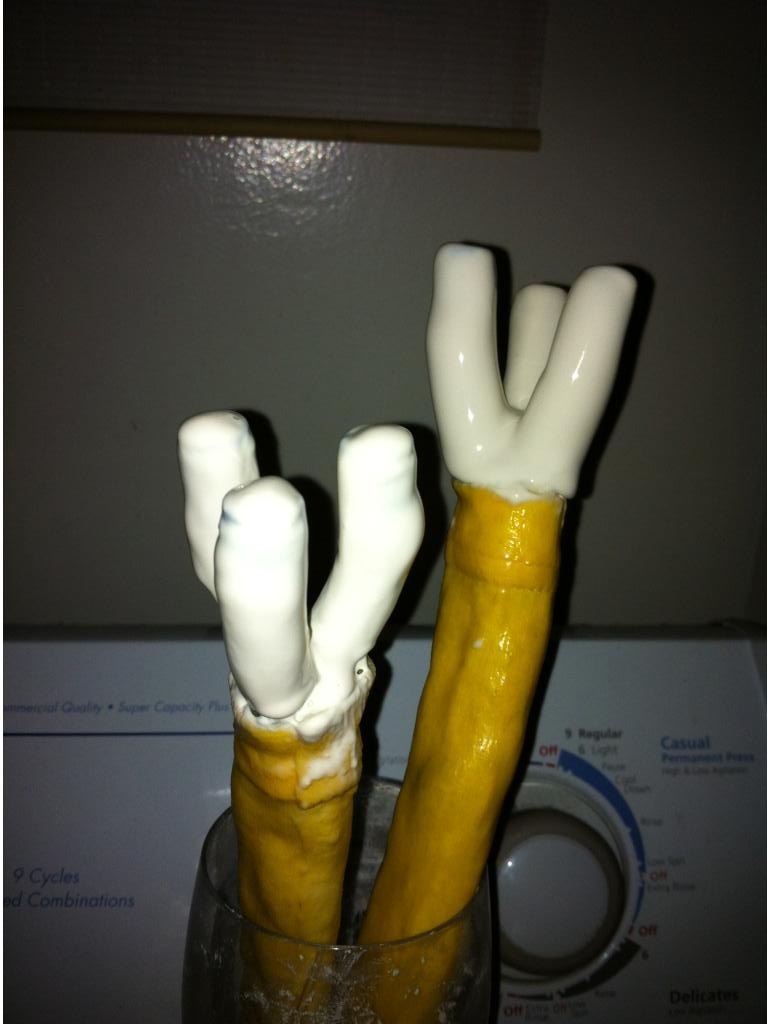 To color the liquid latex. I put a few coats on then mixed in the black paint and added another coat. No good if you paint it then put the latex, it gets all funky. You have to mix it in the latex.

Then the overalls are just an old jean leg, the little pocket is the little inside pocket. It is also covered in latex to give it the same look.

I am adding a mp3 trigger. I found some minion ringtones. Some of them saying little things from the movie and the theme song, "I'm having a bad day". Started playing with the triggers.

I still need to figure out all the permanent wiring stuff for power. He is not fully functional yet.

Will update later.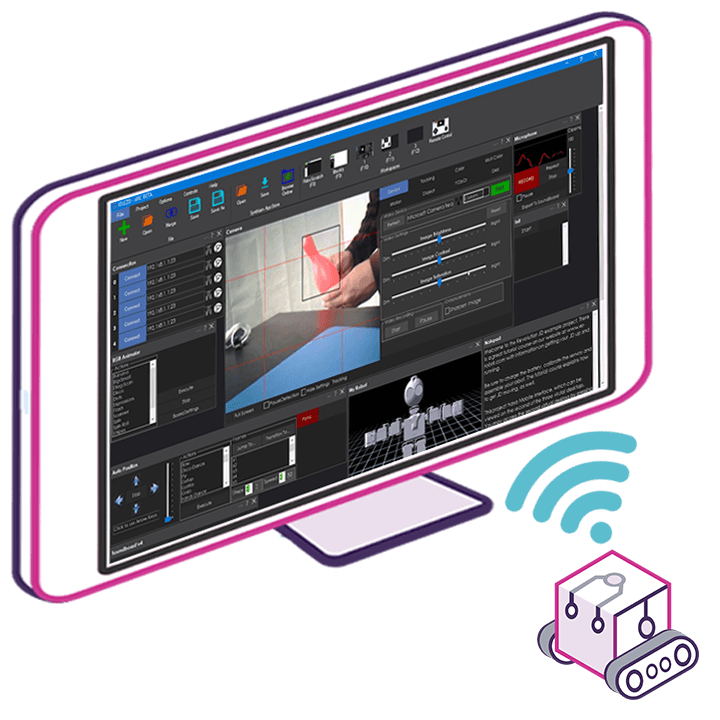 Upgrade to ARC Pro
Experience early access to the latest features and updates. You'll have everything that is needed to unleash your robot's potential.