Skip to comments
My project is a full size replica of the lost in space robot. My brother and I are working on it together. It will be entirely scratch built. As you can see, it is a long way from being finished. Since it has no moving parts yet, I have yet to use the EZ-B with it, but I have tested some motors, and controllers outside of it. I think that it will work well.

A while back, I posted a link to this site on the B9 Builders site. It seems that several of them have since incorporated the EZ-B into their robots, so I am confident that it will work for me.

Rgordon asked me how I was making him bend at the waist. I am including a picture of the mechanism that I am working on right now. It might be hard to figure out just looking at the pictures, but there was no way to describe it without something to look at. Basically I have three door hinges on each side bolted together in a "W" fashion. I replaced the center hinge pins with longer bolts, and put flat steel across them. As the steel moves in one direction or the other, one set of hinges opens up, and the opposite end collapses. The diagonals keep the top above the bottom. It is powered from underneath by a motor salvaged from a cordless drill. The threaded rod goes through a larger rod that has been drilled and tapped. My original plan was to have the motor in the middle of the setup, but it would not fit; hence the extra linkage coming through the bottom.

We began with the goal of building a recognizable replica of the B9, and had hopes for animating it as best as we could. Not knowing anything about robotics, I have spent the last few years searching the web and trying to learn what I could. Stumbling upon this site was a real stroke of luck. I feel very positive that this will come out far better than I had imagined.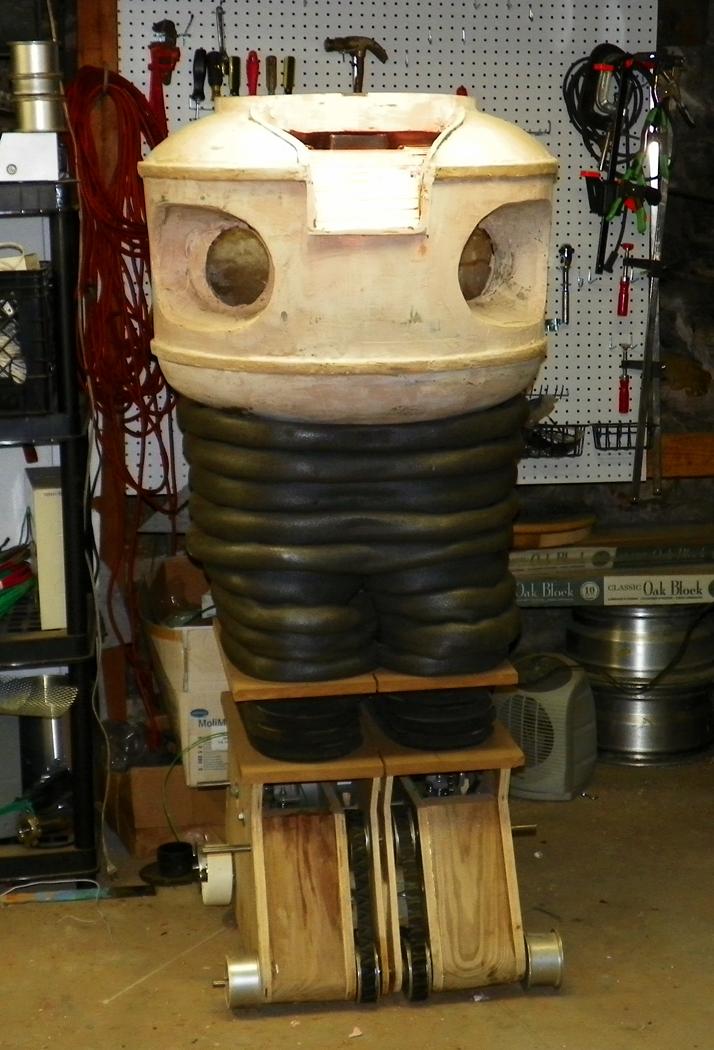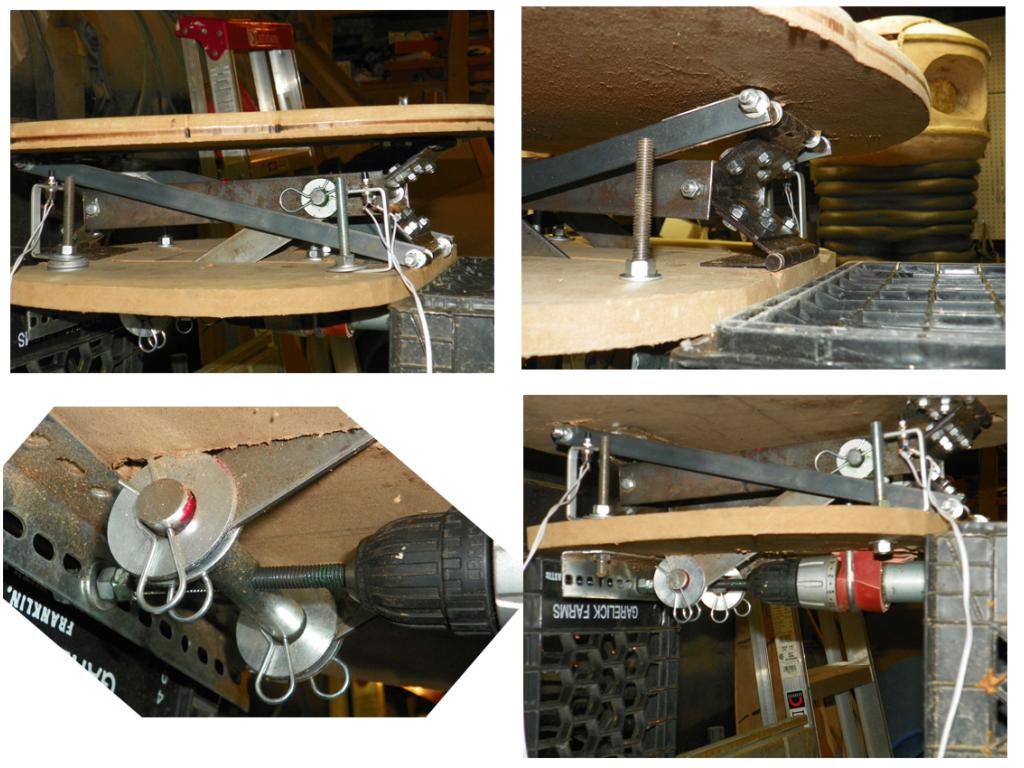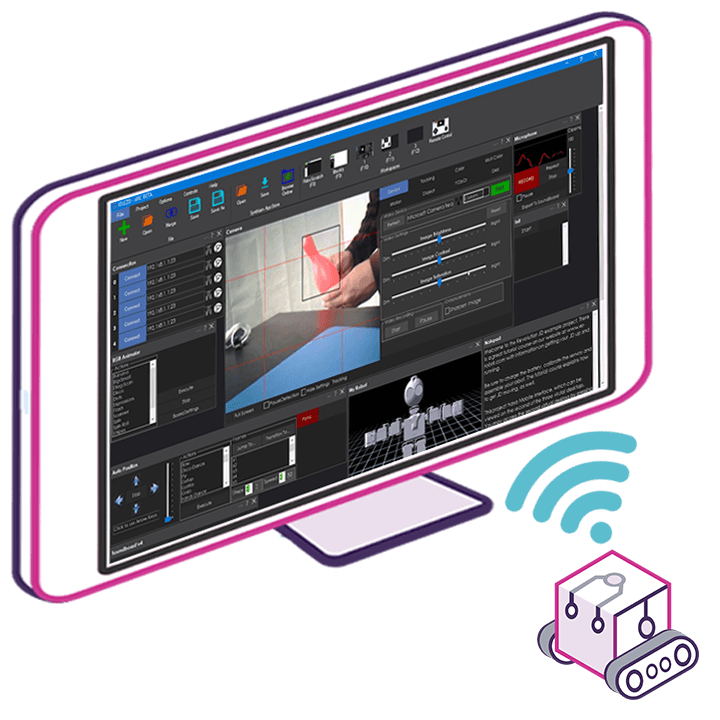 Upgrade to ARC Pro
Get access to the latest features and updates with ARC Early Access edition. You'll have everything that's needed to unleash your robot's potential!