#### update 02.11.15 ####
resolved by myself

How to programming ON/ OFF for the original EZB 3.0 2.4G Wireless Cam on EZB 4.0.

Step 1:

here ist DJ Sures video:

by the way! you don't need the usb-plug and push-button on camera. so you can remove this big parts from camera-board.

In this video DJ use the usb-plug for powering..
it's one way to do it.






Step 2:

I have fixed the scipt problem!

learning by doing


you can activate and deactivate the wireless cam now.

ON:


Code:
Set(D0, ON)


OFF:


Code:
Set(D0, on)
PWM(D0, 90)
sleep (5000)
set (D0, Off)


cheers
Smarty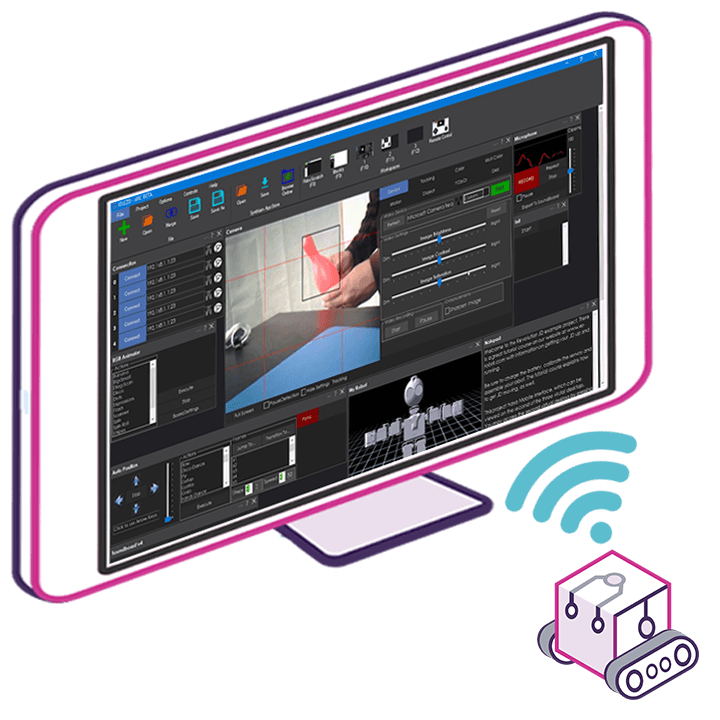 Upgrade to ARC Pro
Harnessing the power of ARC Pro, your robot can be more than just a simple automated machine.