Hey there, I had a brief correspondence with @CochranRobotics over at another thread and also just watched his new episode of his Technology Today show where @DJSures talks about the future of EZ-Robot which was great fun and also left me being exited about where he will take us during the next years!
One thing that crossed my mind is whether or not it is a good thing to have a full blown Windows 10 running inside of your robot...I guess we are all on the same side when it comes to building an autonomous robot, it should not rely on your laptop or desktop device being turned on! But then again I can see myself fiddling with windows and all the crap that runs in the background as it is meant to handle all those tasks a full on OS has to handle. Which involves updates, software version, driver issues and all those things we love.
I would not mind to spend some money buying a Latte Panda, and I would love to get my hands on that EZ-B V5 that @DJSures was showing in the show...but would it not also be a good idea to have an option to export your project to an Windows Core Device out from ARC? I am by no means a coder and I don't know if this is possible, but I figure there should be a way to build your project on your laptop, desktop or whatever your favorite device is when designing a robot and then once everything is working, to export the code to your board of choice. Kind of like running the ARC Mobile on your Smartphone of choice...
Running Windows IOT could be interesting, as your robot would not be encumbered by an OS that is oversized for it's tasks and would run straight on the code that it would need to keep the robot running...
I might be totally wrong here, but I just wanted to throw this idea to the forum to see how wrong I might have been!
Skip to comments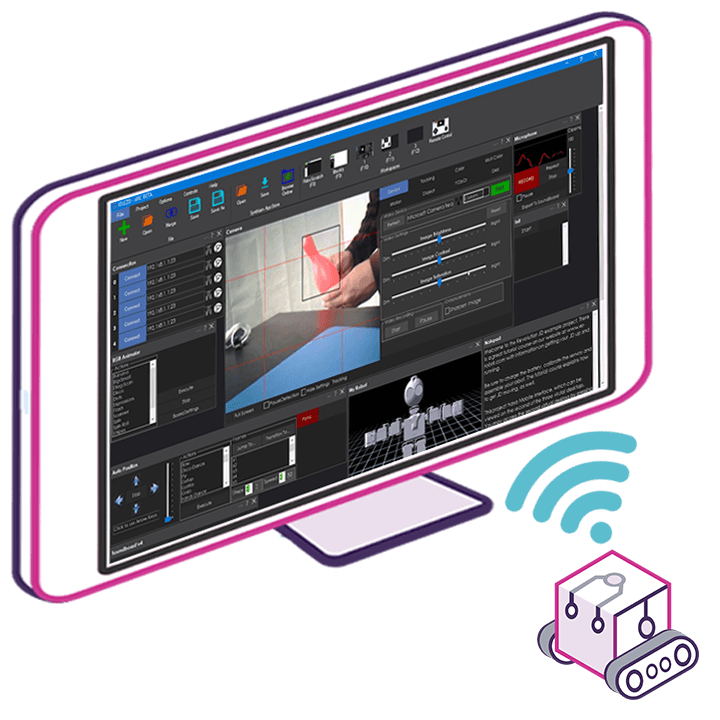 Upgrade to ARC Pro
Don't limit your robot's potential – subscribe to ARC Pro and transform it into a dynamic, intelligent machine.