Hello,
I am sure a simple question, but I can't seem to find the answer. The EZB-4 info states:
"Each port has 3 pins, which are Gnd, VCC and Signal. The Gnd and VCC are for powering the device connected to the port. The Signal pin is connected to the EZ-B Microchip for reading or writing data from Digital or ADC. The Gnd and VCC pins are not connected to the Microchip, they are used only for powering the peripheral connected to the EZ-B v4.
For example, a servo has a 3 wire plug that connects to one of the EZ-B Digital Ports. The wires of a servo connector are Gnd, VCC and Signal. The Gnd and VCC provide power to the servo's motor and circuit. The Signal wire carries the information to tell the servo what position to move."
OK, got that. But which pins are which. I believe ground is black, Then is VCC white or red? Thanks. I'm guessing white.
Skip to comments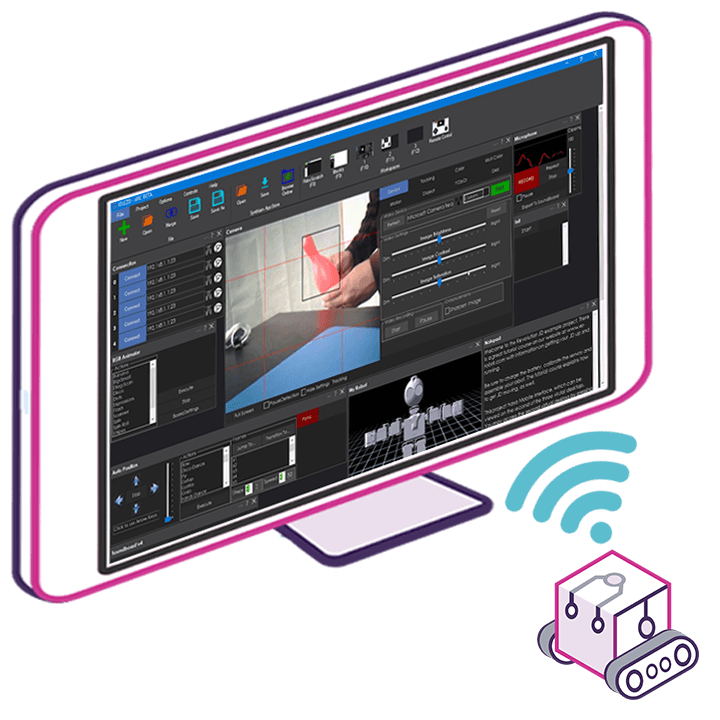 Upgrade to ARC Pro
Stay on the cutting edge of robotics with ARC Pro, guaranteeing that your robot is always ahead of the game.