Asked — Edited

Resolved by
Rich
!
I ran across a neat project online that uses a web camera as a button for application. The functionality is nothing too wild as the code takes the camera values and if the image detection meets a threshold of darkness (like you block the camera with your hand) that registers as a button press and you make the app do what you want from there, like open or close a window or play music or whatever.

I thought, why can't ARC do this? I created a custom multicolor named "Dark" and set it the darkest shade of blue with a narrow scope. The result is most of the time it will only detect my multicolor "Dark" if the camera is blocked with my hand. Sometimes it see that color flash by looking around the room.

Has anyone else done this? Is there a better way to achieve this in EZ-Builder?

Below is my script to trigger a sound file from a sound board when the custom multicolor is detected incase anyone would like to see it as an example.


Code:

$CameraObjectColor = ""

:Start
IF ($CameraObjectColor = "Dark")
    ControlCommand("Bender Sounds and Noises", Track_22)
ENDIF 

$CameraObjectColor = ""
sleep(5000)

goto(start)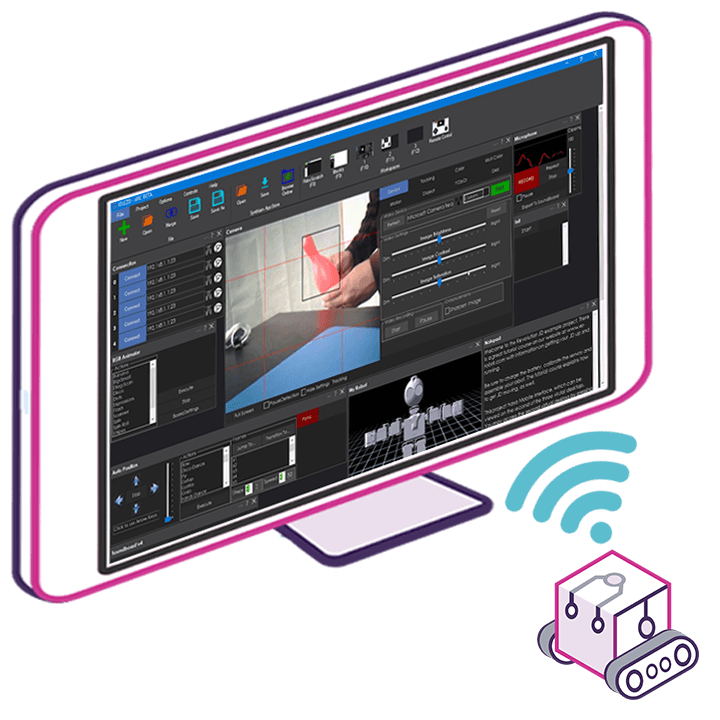 Upgrade to ARC Pro
ARC Early Access will give you immediate updates and new features needed to unleash your robot's potential!