CochranRobotics
USA




Asked — Edited
This has been brought up before is some threads, but has come up again recently. I promised that I would make a post about this so, here it goes...
There have been some posts where people have asked to be able to use Dragon Naturally Speaking (DNS) with EZ-Builder. To do this, there would have to be a separate application installed which would handle this unless there is a change to ARC itself to allow this to happen. To build an application outside of ARC to allow this would require some programming and a $2000.00 investment in the DNS developer software. To use this new tool, you would have to launch a separate application on your computer to handle speech recognition, which would pass the spoken text back to a variable in EZ-Builder. You would have to develop scripts in ARC to handle what to do with this spoken text. Another application would also need to be written that would allow the user to train DNS.
The idea of crowd funding has been brought up a few times in the past, but always in other threads that not everyone might have seen. I would like to suggest crowd funding of this idea again. It would be great if we could crowd fund the purchase of DNS Developer for EZ-Robot to add the ability to choose either DNS or Windows Speech Recognition engine directly within EZ-Builder. If that is not possible and there were enough people willing to crowd fund the purchase of DNS Developer, I would be willing to develop the 3rd party apps that could be used to handle what was described above.
This is to see how much interest there is in doing this. Please post if you would be interested in donating to this project or to donating to see if we can get this feature added directly into EZ-Builder.
One important thing to remember here. This path would only enable DNS for the applications above. It would not enable it on every application outside of these. In other words, you wouldn't have all of DNS on your machine, but only for use with EZ-Builder.
Skip to comments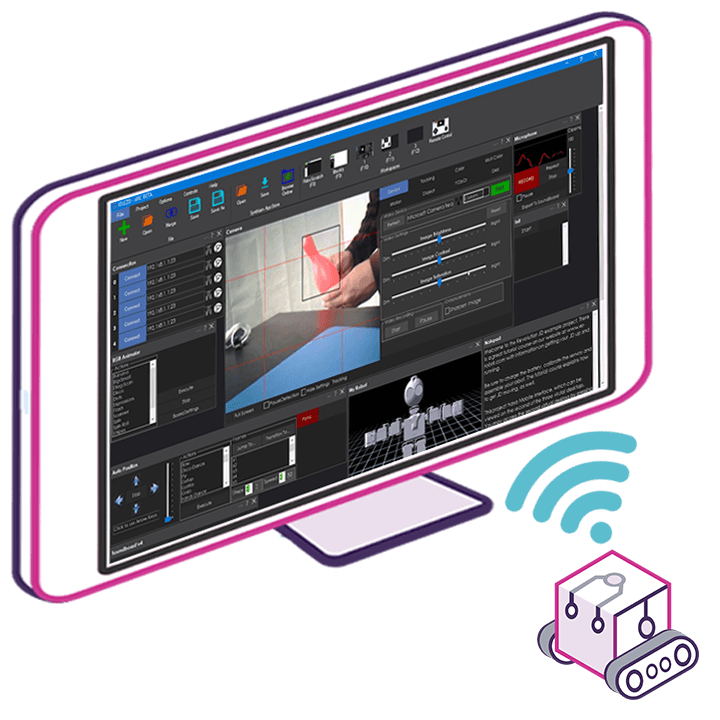 Upgrade to ARC Pro
ARC Pro is more than a tool; it's a creative playground for robot enthusiasts, where you can turn your wildest ideas into reality.