So, here's the deal. My project will place, say, 25 robo heads in a (college, university, or high school) computer lab with 25 PCs, one head at each PC work station. In that environment, it will not be feasible to schedule battery recharge on a daily basis. So I am looking for a direct connect scheme from the EZ-B to the PC or to a 110 AC outlet, that will replace the LiPo battery pack.
The first idea would be to consider a USB connection between the PC and the EZ-B, with a DC-DC boost converter, boosting the USB supplied 5V to 7.5V. However, while the EZ-B required voltage of 7.5 volts can be met, the real question is whether the USB/converter combination can supply required amperage. In another thread, Steve G described the variation in USB ports available on typical PCs, USB 1.0, 2.0 and 3.0, and how each supplies different current ranging from 5V at 500mah to 5V at 900mah. In another thread (now I can't find it) one of our community members reminds us that we are working with a moving target: as we design products based on currently available technology, we need to understand that such technology will likely change between now and the completion of the development project. So it looks like I would need to investigate the amperage generated by typical DC-DC boost converters, as a function of supplied amperage by the USB port, to see if required amperage (500mA?) is available. Do I have this right?
The second idea is to require an additional 110 AC outlet at each workstation for the robo head and its EZ-B. Then a straightforward AC/DC conversion (with the required amperage) would solve the problem. However, it's not clear that, with all that's going on at a typical PC workstation in a lab, that another AC outlet would be available there. But if such an outlet is available, isn't this a straightforward solution?
Thanks for any light you can shed on this design issue.
Skip to comments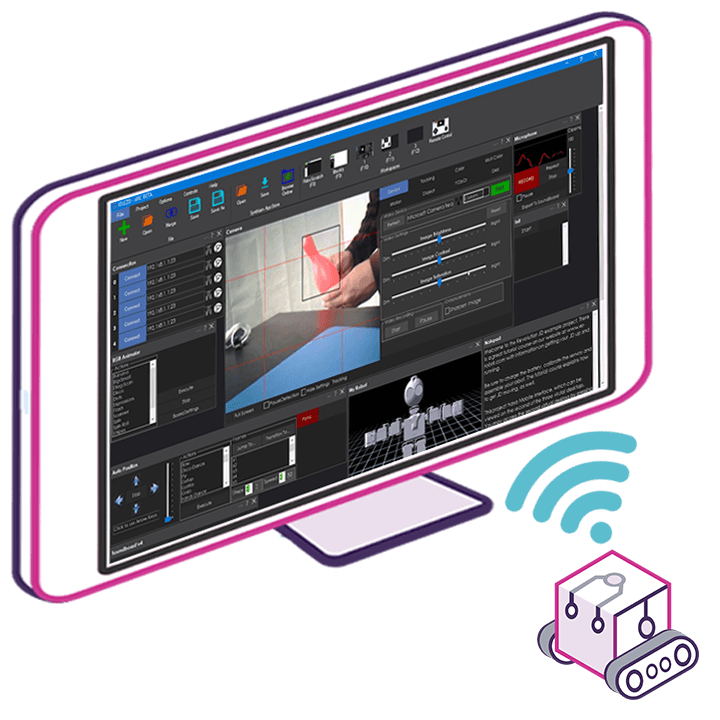 Upgrade to ARC Pro
Experience early access to the latest features and updates. You'll have everything that is needed to unleash your robot's potential.