Asked — Edited

Resolved by
Rich
!
We've discussed the very handy TIP102 electronic switch circuit that is controlled by a digital port on EZB hare many times. I have built a few and am currently useing them in my B9 Robot.

I'm having odd issues with one of them. It's the one that turns the power on and off to my main high power Seiko servo that moves my B9's 5 pound or more bubble up and down.

Here's how I have it set up: I have the homemade switch connected to one of EZB's digital ports and set to turn on in EZB's INT Script. It then supplies 12vdc power to the servo "AFTER" the INT Script sends the first servo postion and Serov Speed. If I dont turn on the power after I send the first command the servo will jump (it's documented at the Servo's web site to do it this way also). I have the switch stay in the "On" postion till the robot is powered off.

Here's the problem: After sending commands over a period of time the switch will turn it's self off. The Digital Control I have installid in EZ Builder will appear to be in the active postion but the actual switch is off. I assume something is happening to the switch to cause it to open the circuit and stop the electrical connection. I've noticed it has happened at no certian events and seems ramdon. The only thing that seems constant is that I notice the servo is not working after several servo postion commands are sent somewhat quickly, one after the other and from different scripts.

I did notice one other thing; Once in a while I'll see the servo Power Switch's Digital Control in EZ Builder will be in the "Off" postion for no reasioin and this also shuts down the servo. I dont know if the two are related. I still have to search through all my servo Movment scripts to see if I have a command to turn it off but I dont think I do.

Any thoughts on what may be happening? Any input as always is welcomed!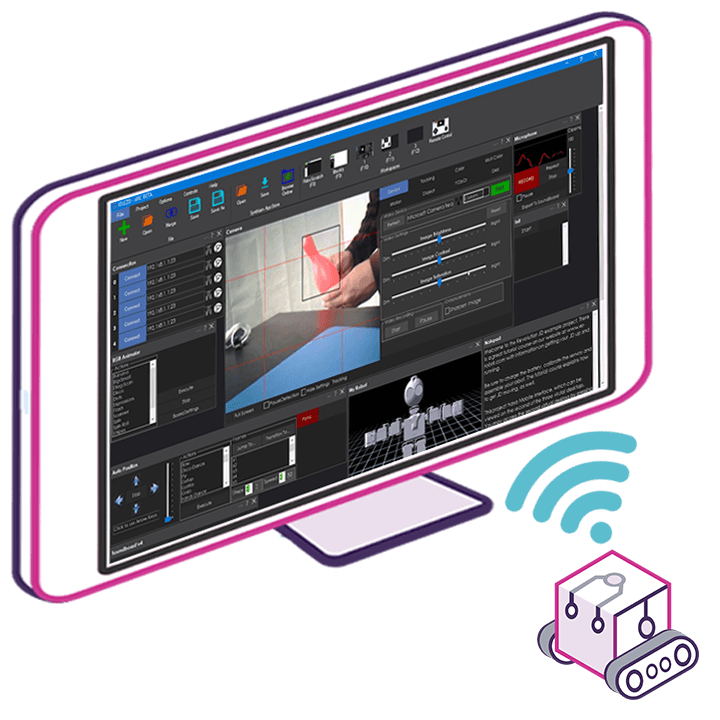 Upgrade to ARC Pro
Harnessing the power of ARC Pro, your robot can be more than just a simple automated machine.
Based on your post activity, we found some content that may be interesting to you. Explore these other tutorials and community conversations.