CochranRobotics
USA




Asked — Edited
I have a thought but wanted to get the communities input before I invest the time, energy and money to make this happen
I am thinking about setting up a video podcast that focuses on EZ-Robot stuff. The thought is to produce a weekly show that would cover things asked in the community, network related things, ARC things, plugin things. I would do a live show and record while doing the live show, and then edit the parts that need to be edited to post the podcasts. Guests would be able to skype in to the show to discuss things that they are working on such as plugins or whatever.
I would setup a mumble server that would allow the community to participate like a call-in to ask questions or participate in the conversation from time to time. I would also setup an IRC chatroom to allow people to discuss things during the show which would possibly become part of the show. Again, Skype could be used to provide specific guests access to show off what they are working on.
There is a lot of equipment that would be needed to make this happen and I would make sure that the broadcast quality is HD but also stream through a few different outlets like twitch and youtube. I would also possibly include an RTSP, RTMP, HLS, Iphone and Radio stream. The setup would be based off of some of the more successful podcasts out there and could be nice not only for the community but also for educators.
Anyway, please let me know your thoughts. I don't know if or when this would happen as I am just in the thought stage right now, trying to decide if this is something that I would like to do or not. I do think it would be beneficial to some and could also provide the teaching outlet that I have been trying to scratch.
Skip to comments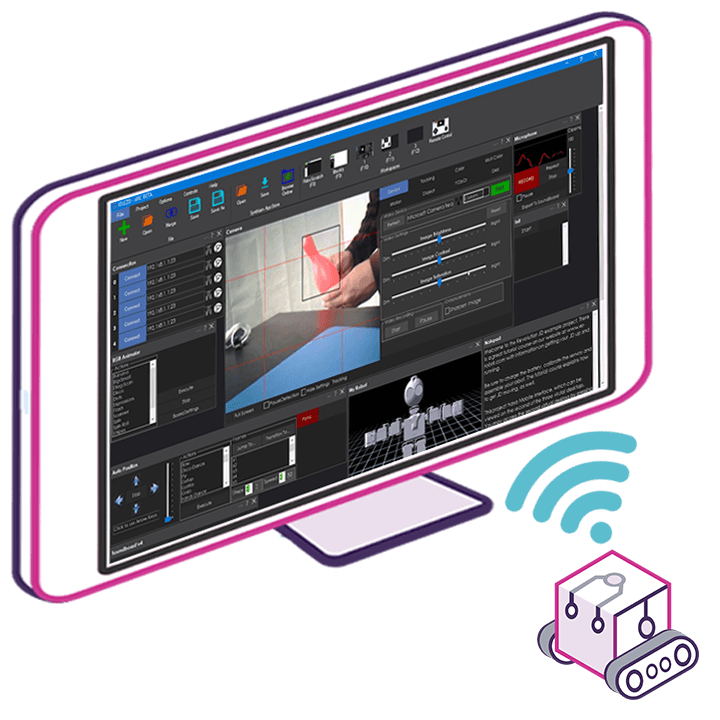 Upgrade to ARC Pro
Your robot can be more than a simple automated machine with the power of ARC Pro!