Hi guys,

After seening all those wonderful robots that are created with Ez-robot, I have decided to try my hands on it.

The robot I hope to create is a Telepresence hugs and bunnies home security camera robot. I have a spare android phone lying around hence decided that will be the brain of the robot and will mount this phone to the robot running ez-mobile.

The plan is to use ez-mobile to execute the scripts to control the robot, such as face tracking and moving the servos. I wanted the robot to be interactive, hence will be developing a seperate app that contains an interactive face, basically 2 eye balls and a tiny mouth.

The problem I just could not figure out is how to get my andriod app to interact with the ez-mobile since ez-b v4 will only accept one connection to it's port 23. I read ez-bulider has the script mode server for this purpose, but could not find any indication that ez-mobile has this as well.

Am I going in the wrong track in this design? Any advice will be appreciated?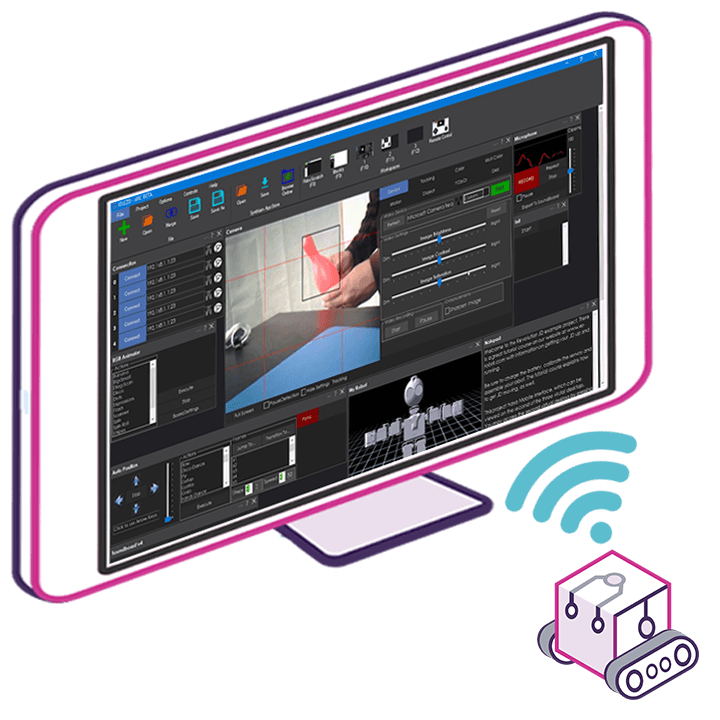 Upgrade to ARC Pro
Synthiam ARC Pro is a cool new tool that will help unleash your creativity with programming robots in just seconds!