I have been building robots for a long time, PIC, Basic stamp, Arduino and even the Evolution Robotics ER1. And Always wanted to build a good robot that i could drive across my house and interact with my wife and kid while I'm on businesstrips.
So my suggestion to DJ is like this. Maybe some kind of webserver inside of EZ-builder. Then you or your friends connect to the ARC and command the robot via webGUI. Much like the Rovio or spykee robots. But you get all the EZB goodies. And speech and visionrecognition would continue to work.
Then i really could scrap me Spykee for parts because it Always hits something and falls over when Im not at home(lack of intelligence and videolag).
Skip to comments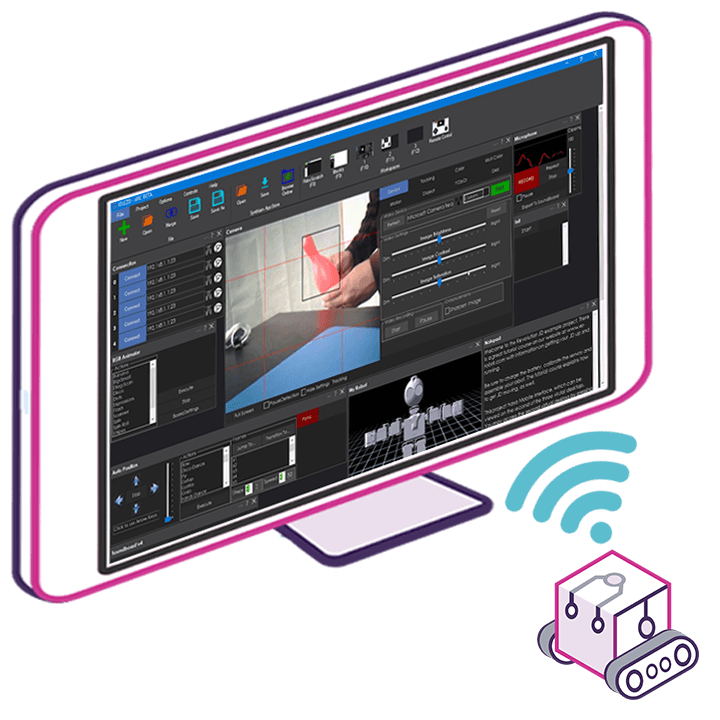 Upgrade to ARC Pro
Stay on the cutting edge of robotics with ARC Pro, guaranteeing that your robot is always ahead of the game.