Confused. I searched the forum, is the TCP designed to handle simple commands? So Node.JS is not running on the EZ-B4's web server correct...it appears you run it on your server/client and it connects to EZ-B4.

I have a robotic head that I want to call from my Mac where I have CMU-Sphinx and FreeTTS, and Program AB to create a chatbot that uses voice. It's a college project...so I know there's probably a control that does all that ;-) .

All I really need to do is a simple way to call commands from the Java program to move 8 different servos and to perhaps allow eye tracking. Is that possible? The documentation doesn't seem to have anything on this, though perhaps I just couldn't find it.

I suppose I could go java ---- node.js --- ez-b4 but that seems a waste. Can't I just make calls directly from java via TCP?

Thanks.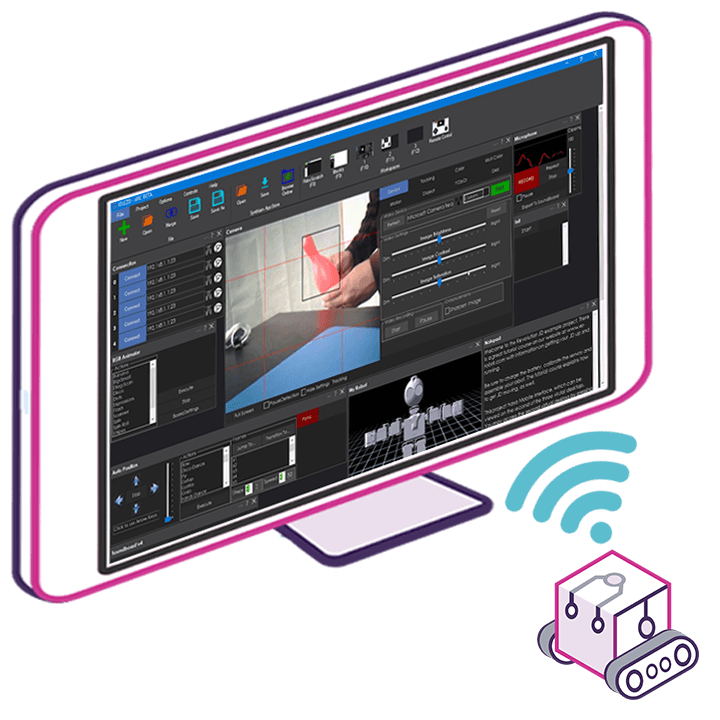 Upgrade to ARC Pro
Your robot can be more than a simple automated machine with the power of ARC Pro!