Sorry to rant but I got to get this off my chest and I don't Facebook so, where we go.

My local cable company is experiencing issues, the networks are all raising their fees to be so high that only the major corporate broadcast companies can afford them. Therefore squeezing out all of the independent providers. We lost NBC a few months ago to a %400 price increase and poised to loose all Viacom networks. (I may be mistaken but I think Viacom is now part of NBC/Universal World Group. Oops correction, it appears Viacom owns NBC/Universal as of late 2012.) That of course is to set up a system where, though legally not a monopoly, they will have one hand that is always washing the other. Eg. Network A, (who no doubt has some money tied up into Broadcaster B), sells rights to Broadcaster B. So in essence they pay themselves to carry their own signal. This is a push by corporate media in an attempt to be in total control of broadcasting.

It appears they are trying to set the prices so high that the only players that will be left are, AT&T, Comcast, Time/Warner, Direct TV and the Dish Network.

And although history is filled with examples, stories, books and movies that illustrate the negative implications that this would have on society, they still insist on attempting this. Maybe those guys should take a brake from counting their money and watch a little of their programming to see just what happens when there are too few people involved in any large organization. Maybe a little Keanu a-la Johnny Nemonic would be a good starting look at a world with too few businesses.

In the end I guess it doesn't matter. They got their money either way so why should they care?

Sorry to rant but to be honest the reason I'm with my cable company is because 1: They offer the best internet in my area. Others have made the claim but no one has matched their level of service in my area. I get a much better signal and WAY better service from them as opposed to AT&T or Direct TV. (I've had TV through both and internet from AT&T. Very let down with both.) 2: Customer Service. At least in my area, if you have AT&T issues, you may as well get out your tool belt and start figuring it out yourself because it will be days before they get to you and you have to be there the whole day in order to not miss them and get put in the back of the queue. In fairness this was all over 5 years ago and I've refused to use AT&T anything as much as possible since so, maybe things are better. But, I doubt it.

It just sucks that I'm probably going to loose my reliable local company and end up with an (IMHO) inferior corporate provider for just as much if not more money. To my local I'm 1 in 500,000. To AT&T, Time and Comcast, I'd be 1 in 5,000,000. To my company I'm a valued customer and worth their time. To the big boys, I'm chump change and, in the past, have been tossed in a jar just like all of other chumps. Now that they have even more customers than they did then, I don't see that trend swinging toward my favor.

Once again, sorry to rant. -"Snatch your brain back zombies." -Jbone.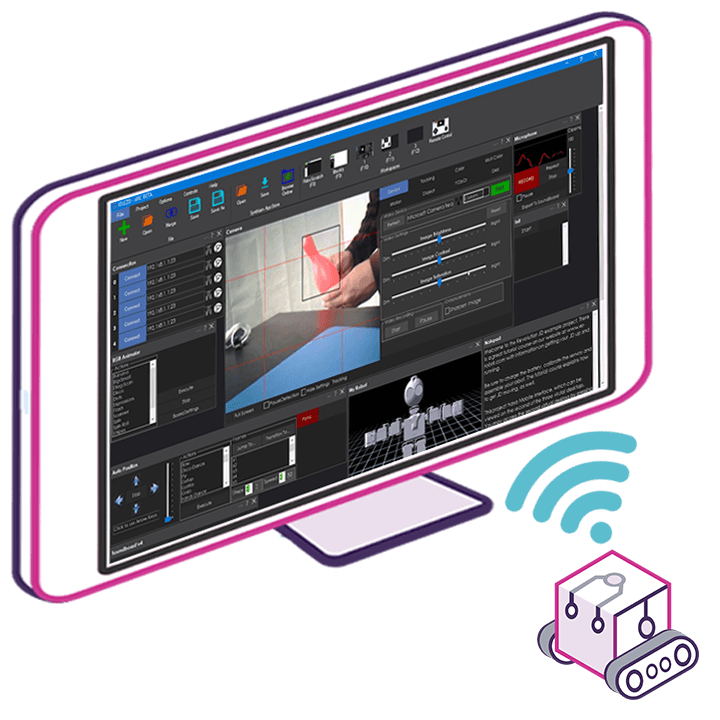 Upgrade to ARC Pro
Harnessing the power of ARC Pro, your robot can be more than just a simple automated machine.