Hello,

So I have been taking a look at JD the Example Project from ARC Revolution and I am still confused about some things. First I would really love to see a video of JD the robot moving. I think that would help clear up some of my confusion. A video tutorial about building JD would be great too. I am sure that is all to come.

First is in the Example Project there is no Movement Panel to make the bi-pedal robot walk forward, why is this? Was it not programmed to walk around in the example?

Second is I dont understand how the servos are mounted and move around in the servo Brackets. Where does the round rotating shaft stick out from? I don't understand JD's arms, what are the servos at the end of the arm supposed to do? Are you supposed to add something to his arms to complete the robot?

Third is that since it uses heavy duty servos, does JD's body have room for an alternative power supply?

Fourth, what are the EZ-bits? What are the standards dimensions for these? I am still confused on how this is supposed to work....

Again I would love to see a video tutorials on EZ-Bits and on JD the robot! Thanks for the great update so far DJ! I can't wait to make JD and other robots.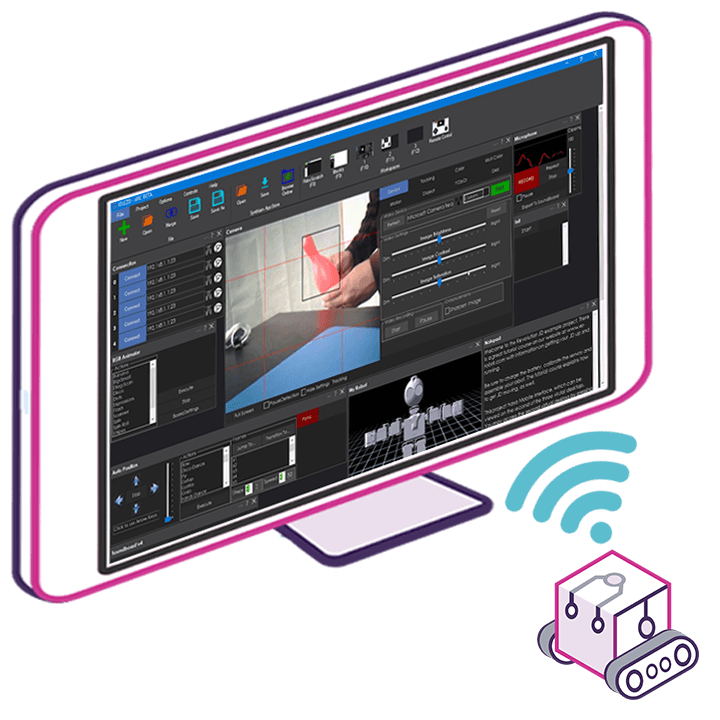 Upgrade to ARC Pro
Harnessing the power of ARC Pro, your robot can be more than just a simple automated machine.