Hello all, and good evening. Before buying one of your Revolution robots, I have a few questions.

1. Do the actual instructions for the robot belong on the computer or the robot? e.g. Is the code being run on the computer, then transferred over using bluetooth, or do you upload the code to the robot and is then executed locally?

2. I consider myself more inclined to use C++. I know that there is some sort of an API, but is there documentation? Adding to that, can I choose not to use the ARC if preferred?

I came into the robot market, seeking sort of a "blank canvas", where I'm just looking for the necessary hardware/kit, and a API to use with it. Because this is one of my first robots, and I'm looking towards this as more of a learning experience than trying to create a fully-functioning end product.

For example, even if you do have a personality generator built in, I'd rather create my own decision trees, even if just to learn and be able to say I did it myself. I'm the type of guy who wants to understand how almost everything in my own creation/build works. If I don't, how can I even call it my own?

Do you think the Revolution robots(specifically JD) are right for me, or should I explore other options?


Thanks for your time, and sorry for the (kinda)long post.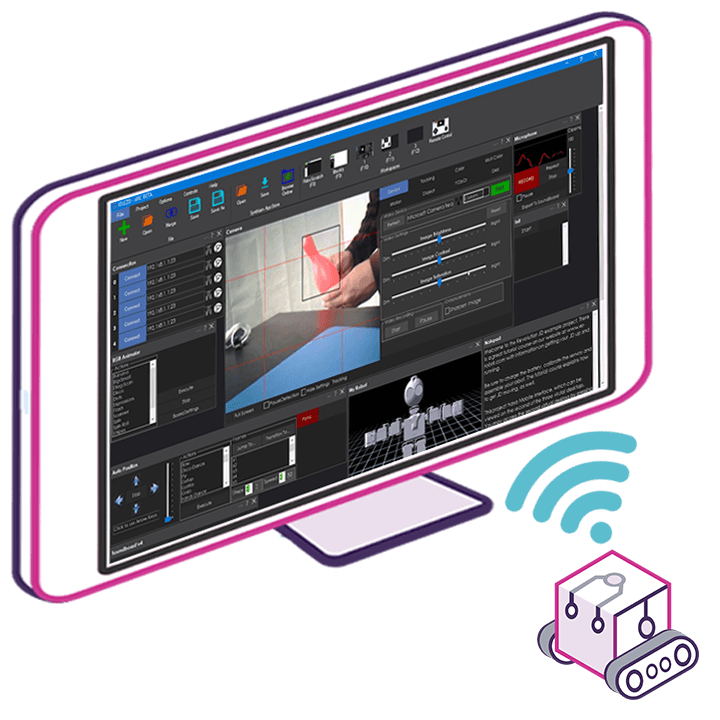 Upgrade to ARC Pro
Synthiam ARC Pro is a cool new tool that will help unleash your creativity with programming robots in just seconds!