Tuesday, 19 March 2013
Good Morning EZ-SDK-C# Coders !
Microsoft Visual Studio 2012's Solution Explorer References reporting that Roomba Tutorial-19 has NO EZ-B ?
What am I doing wrong ?
I found these links on the EZ-Forum by D.J. Sures:
By Right-Clicking and Opening Tutorial 19 - Roomba.csproj in EZ-SDK/C# Download, Roomba loaded into Visual Studio.

    C:\Documents and Settings\Valued Customer\Desktop\EZ-SDK\EZ-B SDK Windows\EZ-SDK\C#\Tutorial 19 - Roomba.

By the time you get to Video 4, you can see the Custom Roomba  Movement Panel open, and learn where some of Visual Studio's Controls are located !

Visual Studio 2012 trial software and language packs Links :
http://www.microsoft.com/visualstudio/eng/downloads
Tutorial 1: Create a Picture Viewer in C# - Video 1 http://msdn.microsoft.com/en-us/vstudio/gg278409
Robot-Doc, Thanks For The Lead To Microsoft® Visual C#® 2012 (Step by Step) by John Sharp.
Has ANYONE Considered running a Microsoft Visual Studio 2012 Class ON LINE, via VNC, TeamViewer, or Skype ?
Not for Free, but say $20 Per Hour Per Student ?
DougPope@cox.net, 602-246-1246(H)
Skip to comments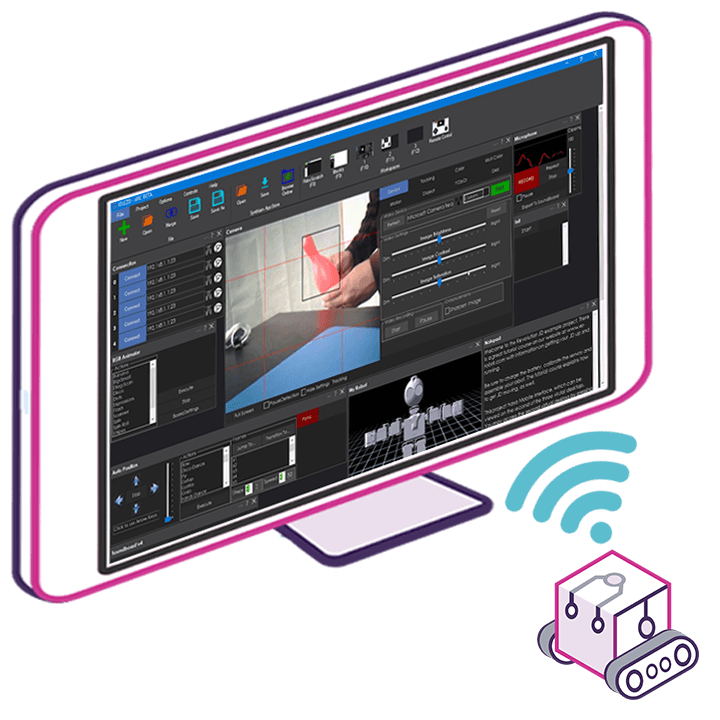 Upgrade to ARC Pro
With ARC Pro, your robot is not just a machine; it's your creative partner in the journey of technological exploration.