Some of use don't want our robots loud enough to.get a noise complaint from the nieghbors if you stay up too late playing :). There are a few things you can do , first is excellelent lubrication. Greasing servo grease with lithium grease or graphite can reduce noise , using digital ball bearing versions are more quiet. Take this in mind when shopping. Some gear boxes are clam shell meaning the bottom is completely sealed. Much like cars you can add gear oil (or mineral oil which has no scent) about 1/3 full. This is call splash lubrication and not only gives a old gearbox new life and more power but the small amount of oil in the bottom will absorb much gear whine and grinding sounds. Lastly and maybe most important in sound deadening material. These are available in adhesive sheets that can be cut to fit and spray which applies thinner with each coat however spray is ideal for crevices of omnibots torso and gearbox. Spray 2 to 3 thin coats on outside of gearbox but avoid gears themselves. Coat outsides of servos 2 to 3 coats and use rubber servo gromitts. The gromits prevent vibration from spreading to your robots body which acts like a megaphone! Also coat inside of torso and any other interior walls that have a motor or servo inside. Grease all joints , wheel bearings , arm joints ext where parts may rub. Lastly if you can't fill a gearbox with a lol bit of oil the load up the gears all over and their axles with fresh lithium grease. When remounting the gearbox use rubber washers and on axles for wheels grease the inside and place a washer in each side of the wheel, that will create a dust block for your newly lubricated bearings. Sound comes out of any orfice so you can cut up tin cans , if you get lucky, a large tuna can to create a wheel well for each wheel. There must be a small hole for the gear to stick out but otherwise you can seal it up with epoxy resin and put a couple coats of sound deadening spray on it. If you do these things not only will your bot run better , with more power , with less noise.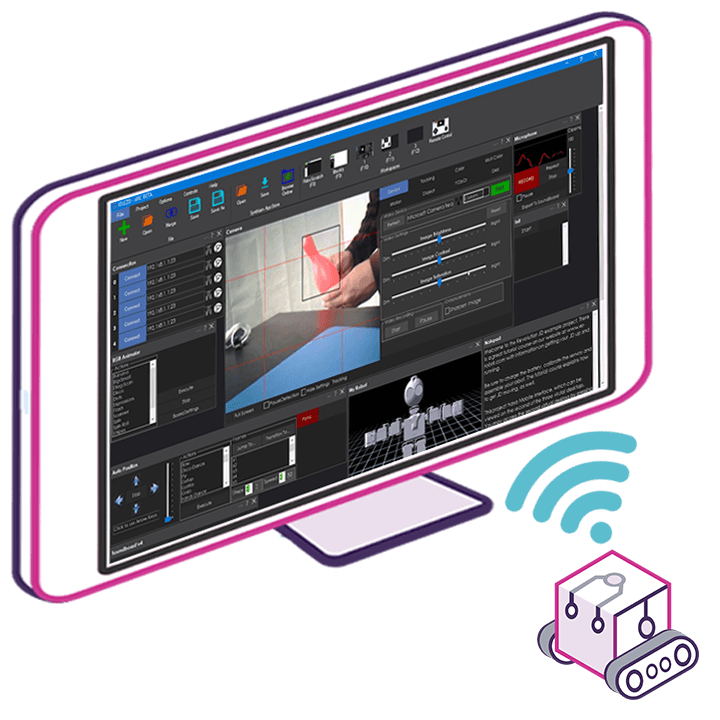 Upgrade to ARC Pro
Unleash your creativity with the power of easy robot programming using Synthiam ARC Pro
Based on your post activity, we found some content that may be interesting to you. Explore these other tutorials and community conversations.