Hi there.

So, I have 2 drive motors running through a L298 H-bridge. I have set these up with a "H-bridge with speed control" Movement Panel and all is working well, but here's where I need a little guidance.

At the moment the motors are controlled via joystick 1. I have the variable speed box checked and the sensitivity set right down to the lowest option in the joystick 1 config menu. Problem is it is still quite sensitive so I need to reduce the maximum motor speed by at least half when the joystick is fully pressed. Is this achievable, and if so how do I go about doing this? I'm guessing there is some scripting involved somewhere. I have had a look through the script menu but I don't know what I need to use. I will also need a reduced maximum speed for these motors for when for when things go autonomous when I get round to setting that up.

Many thanks,

Steve.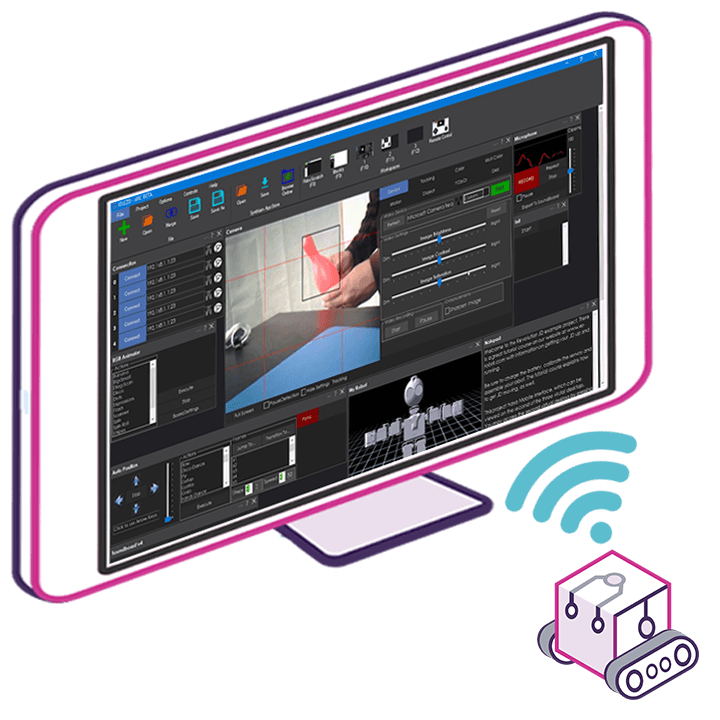 Upgrade to ARC Pro
Your robot can be more than a simple automated machine with the power of ARC Pro!