I was about to post a few tips on starting to build and use the Six robot in one of the threads (since I just put one together) when I realized the servo Profile step was missing from the lesson steps. Looking around, the only references to it I found had to do with JD and a couple having to do with loading one from mobile apps. In the lesson steps for the Six, it goes right into making it move from making the connection.

It seems to me there should be a step in there for setting up the profile before jumping into making it move. There is one for JD and setting up it's profile, but that's it. There is not even a note referring to the JD setup in the Six sequence of steps. Given that there will probably be a boatload of Six's put together this Christmas morning (especially since Brookstone has such a terrific sale on them right now) I thought it might be prudent to put that step into the Six lessons. Something like the one for JD (http://www.ez-robot.com/Tutorials/Lesson/33), but specific to the Six.

I'm submitting this thread before I post what I was going to say in the other thread to be sure I haven't missed anything and look like an idiot (once again).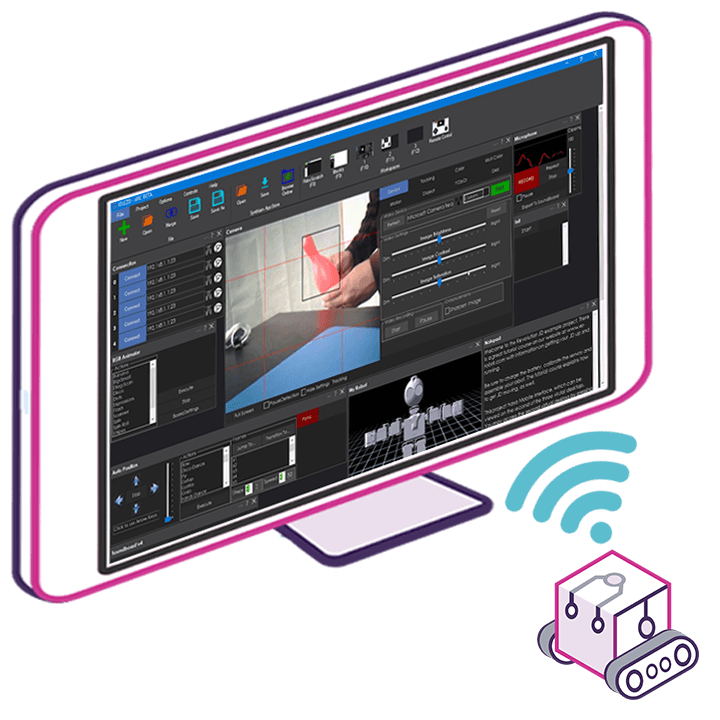 Upgrade to ARC Pro
Unleash your creativity with the power of easy robot programming using Synthiam ARC Pro