In my introduction post I mentioned I was using TouchOSC to map back the LED on/off state to my control via an Ipod. The reason I am using that is because it was a easy way to have different types of indicators for feedback from sensors. Here is a screenshot of the interface i made for my current robot.
This made me think it would be nice to have a module that you can add different elements to indicate for example LED on/off, speed, gas levels etc that comes from the sensors. For example the object that indicates speed could be a bar that fills with red the higher the speed goes.
If this currently exists please kindly point it out otherwise this may make a useful module.
Just a thought.
Skip to comments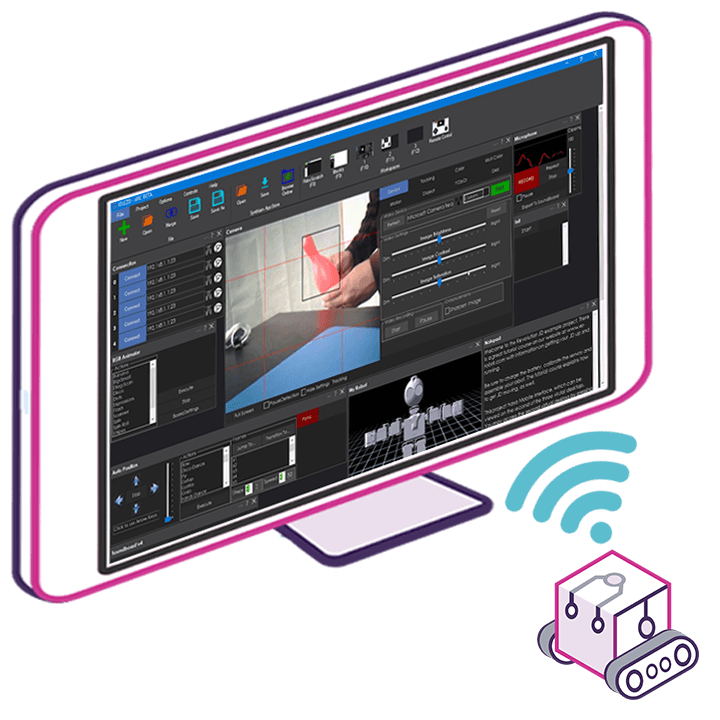 Upgrade to ARC Pro
Elevate your robot's capabilities to the next level with Synthiam ARC Pro, unlocking a world of possibilities in robot programming.