Hi,
I have written a script using the camera for face tracking, which used to work ok. But now, at the begining of the script I have the following error message : "ControlCommand" is not supported for this control (Camera). When i click OK, the script continues, but face tracking is not activated.
I think that the ControlCommand sentence is ok, so i don't unserstand the issue.
Here is a screen copy with the script and the error: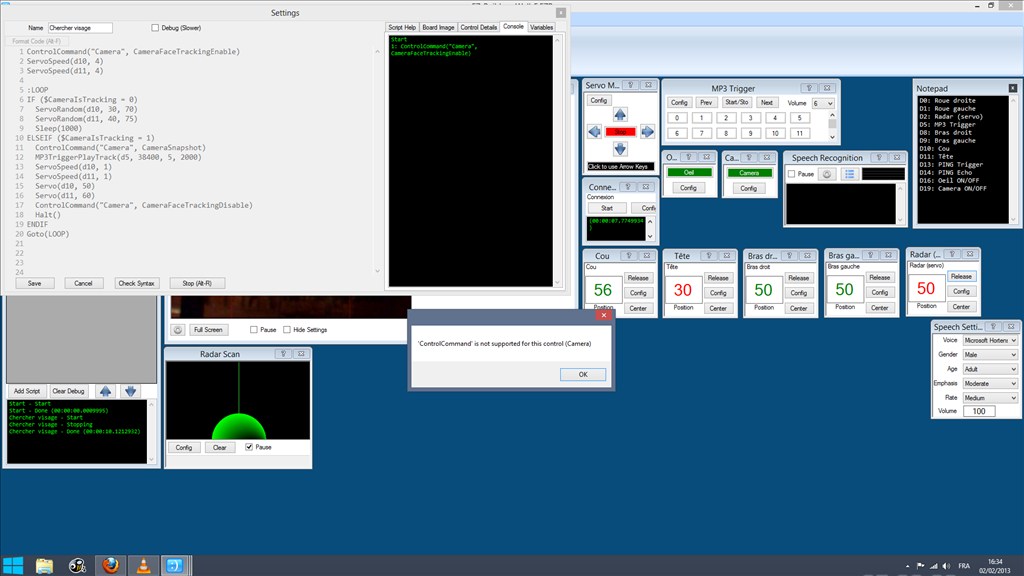 Edit: copy of the script :
ControlCommand("Camera", CameraFaceTrackingEnable) ServoSpeed(d10, 4) ServoSpeed(d11, 4)
:LOOP IF ($CameraIsTracking = 0) ServoRandom(d10, 30, 70) ServoRandom(d11, 40, 75) Sleep(1000) ELSEIF ($CameraIsTracking = 1) ControlCommand("Camera", CameraSnapshot) MP3TriggerPlayTrack(d5, 38400, 5, 2000) ServoSpeed(d10, 1) ServoSpeed(d11, 1) Servo(d10, 50) Servo(d11, 60) ControlCommand("Camera", CameraFaceTrackingDisable) Halt() ENDIF Goto(LOOP)
Skip to comments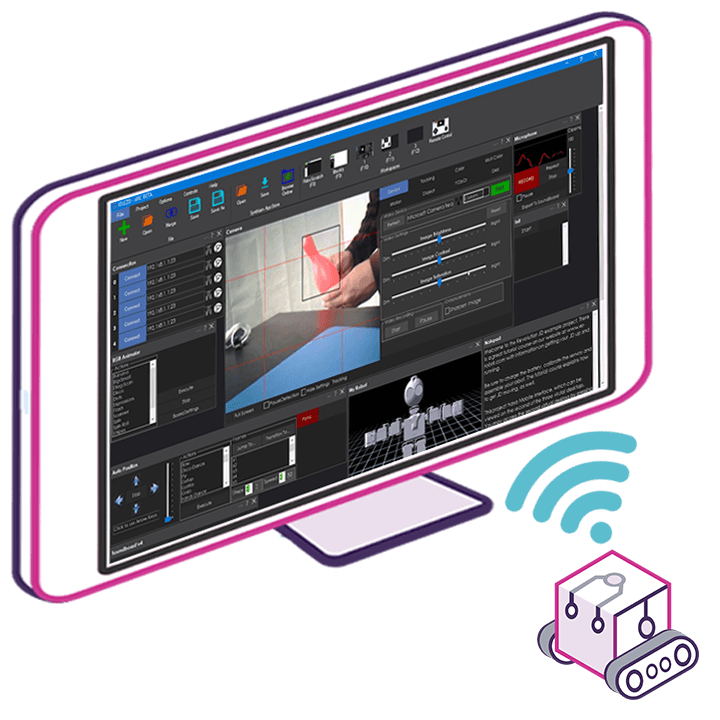 Upgrade to ARC Pro
ARC Pro will give you immediate updates and new features needed to unleash your robot's potential!