I am having a little bit of trouble with this script. Everything works until I get to the "if" statement at the left and right sensor. So what it is supposed to do is not allow movement if tracks are disabled which upon startup they are. Once track motors are enabled and the command robot turn left is given the head is to turn left and down, again which it does. But then it never gets to the send serial commands. There is something missing, endif, elseif, end repeat? BTW I troubleshot by commenting out lines of code until figuring out where the problem began. I appreciate the help. Also how do I use code tags on this website?



Code:

if($movement = "false")
print("movement prohibited")
SayEzb("my track motors are disabled")
Else 
print("moving")

ControlCommand("Script Manager ", ScriptStart, "Head_Left")
ControlCommand("Script Manager ", ScriptStart, "Head Down")
sleep(500)

if ($leftsensor <60)And ($rightsensor <60)
sleep(500)
SendSerial(D0,38400,1)
SendSerial(D0,38400,255)
Sleep(5000)
SendSerial(D0,38400,0)
ElseIf 
SendSerial(D0,38400,0) 
SayEZB("i have detected something in my path") 
EndIf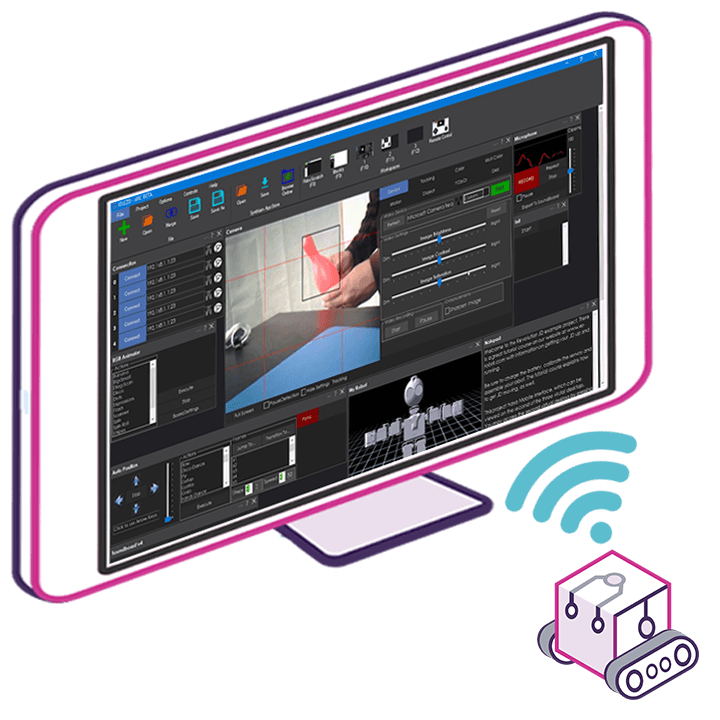 Upgrade to ARC Pro
Get access to the latest features and updates with ARC Early Access edition. You'll have everything that's needed to unleash your robot's potential!