There seems to be a few significant bugs in the RoboScratch plug in for v2016.01.31.00

1. Let's say the script is larger than the workspace on the screen. It requires some scrolling to the right and downwards. If you save and reload it, the scroll bars aren't there. Therefore you cannot edit any of the commands outside of the current view because you can't scroll around to see it. Switching to source code view displays all of the code.
2. If you Start the program when some of the program is not visible on screen as in (1), RoboScratch only executes what is on screen. Starting the program in source code view will execute the entire program.
3. If you happen to add some elements, the scroll bars appear again but when you scroll (especially to the right or to the left) the rendering of the lines is messed up. If you try to run it in the workspace mode with the line rendering screwed up, the software gives you some execution errors and it only executes the blocks that are visible on screen. Again, running it in source code view seems is fine. No errors.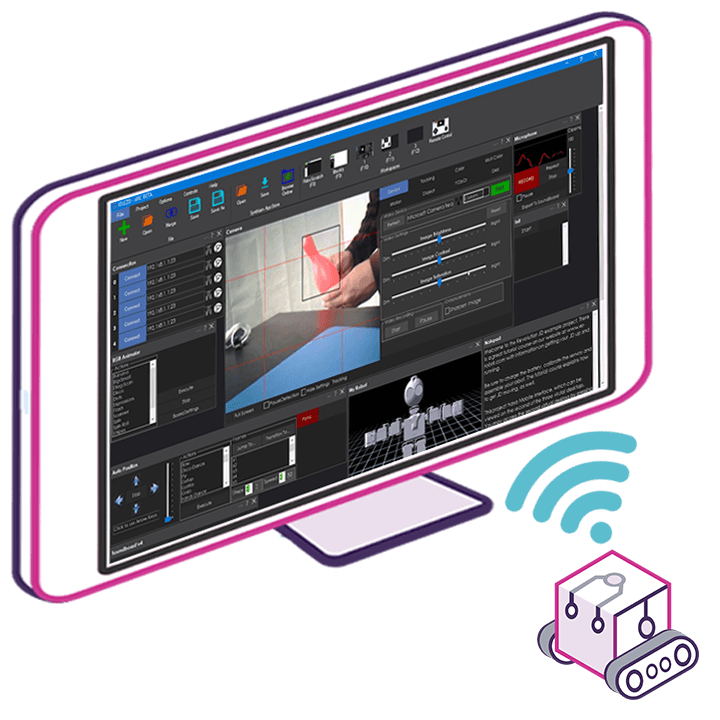 Upgrade to ARC Pro
Your robot can be more than a simple automated machine with the power of ARC Pro!