As you know, I was planning to put a mimo monitor on Sunshine's chest. I just got it in yesterday. I installed the drivers on the desktop and it looked good.
I installed the drivers on the netbook that I was going to use with the EZB. It is an Acer ONE netbook.
When I installed the drivers on it, I set it up for Landscape to start out with. That worked fine. Next I simply went in and changed Landscape to portrait. That is when HOURS of Frustration happened. the top part of the monitor shows exactly correct,but the whole bottom half of it is Smeared where you cannot read it. It took me SOOOooo long to get back where it was in the Landscape mode because I could not see the screen.
Anyone have ANY ideas what I can do. I have reinstalled drivers, updated and rebooted.
Thanks,
Desperate!
P.S. It took me hours and hours, but I figured it out. I had to place the netbook in a special configuration and also the mimo monitor and I had to lower the resolution. But , all is well now.
Skip to comments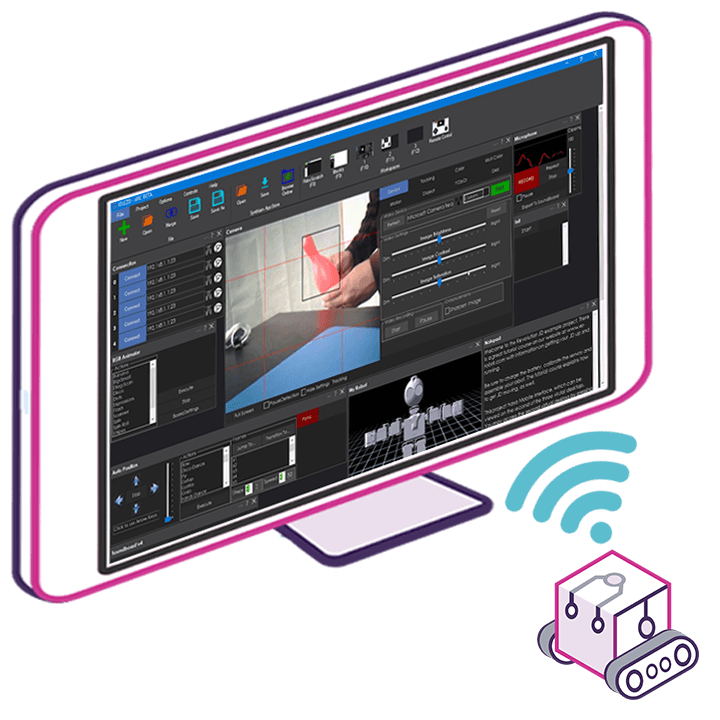 Upgrade to ARC Pro
With ARC Pro, your robot is not just a machine; it's your creative partner in the journey of technological exploration.