Here are some pictures of his head and neck areas. Still a lot of painting and finishing to be done.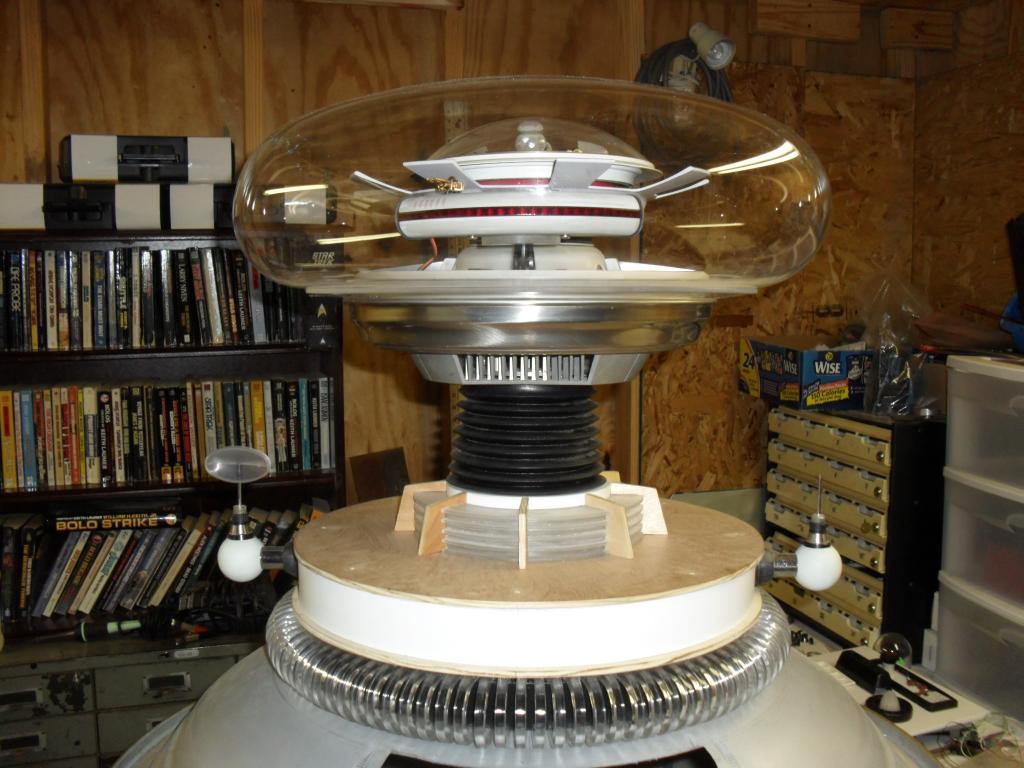 Similar in appearance to the Lost in Space Robot B9 but definitely one of a kind.

Close up of the collar, radar section, neck boot, and one ear spinner.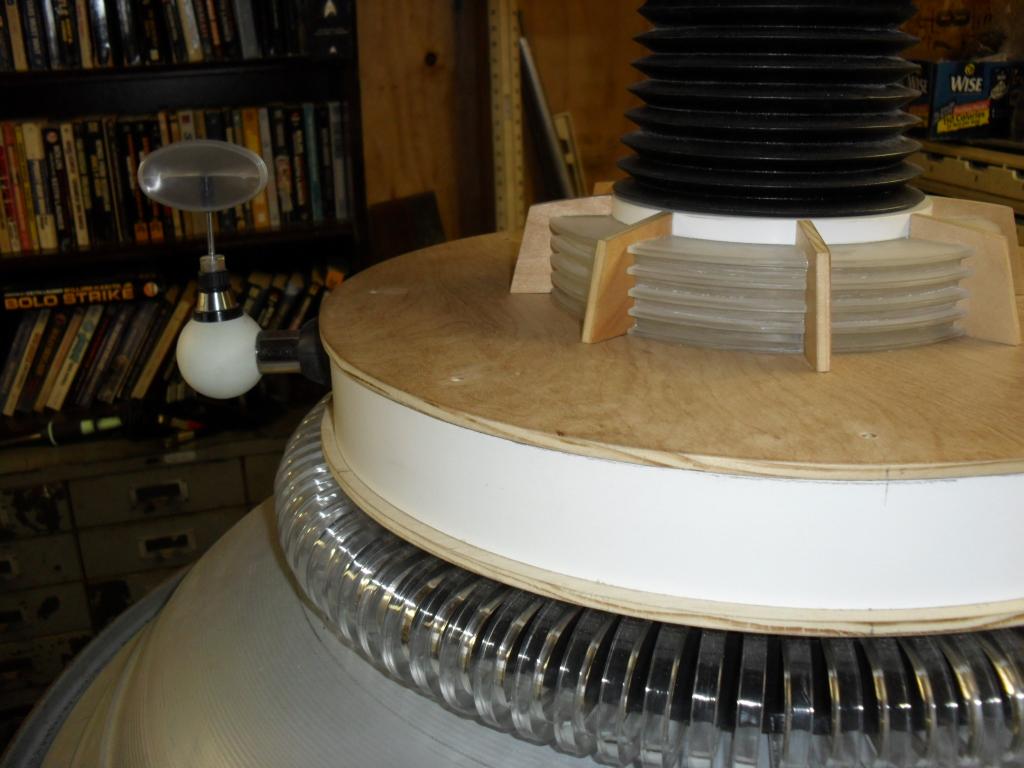 24 L.E.D. eye think Battle Star Galactica Cylon eye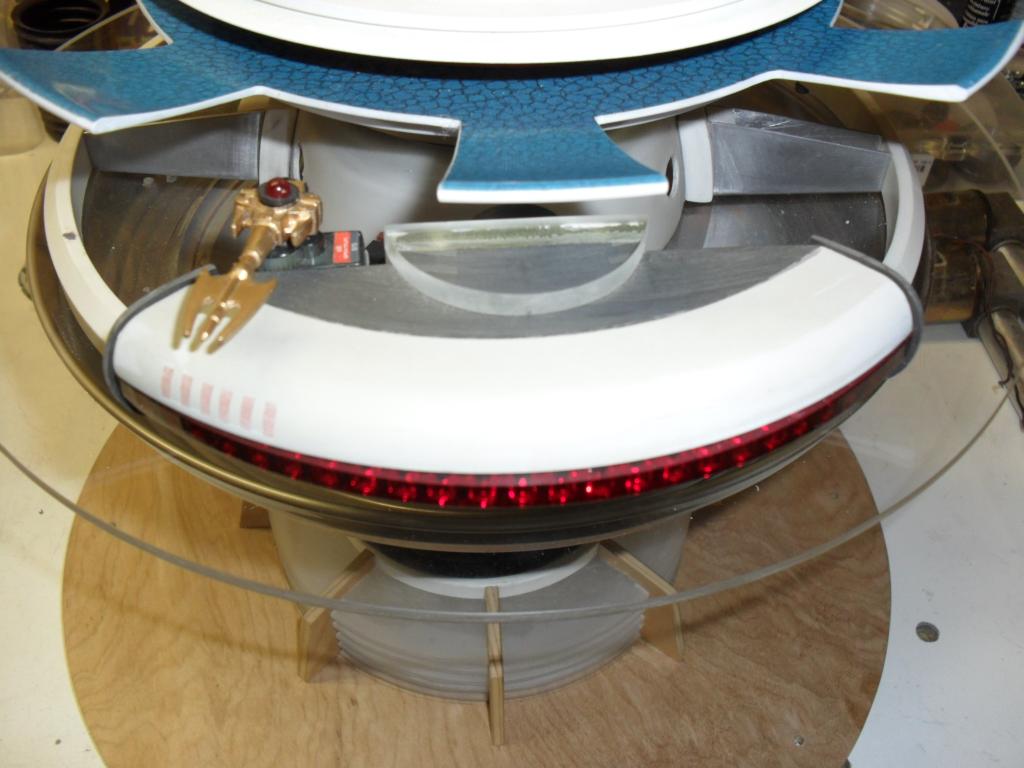 The Brain Area with Rotating Crown
Not finished yet. Crown will be sent out to be chromed. Brain lobes and temple lobes have multiple LED's mounted inside that modulate with different colors. An inner Plexiglass dome (not shown) will cover the brain area. All this assembly rotates with the crown via homemade slip rings that send power to the brain area.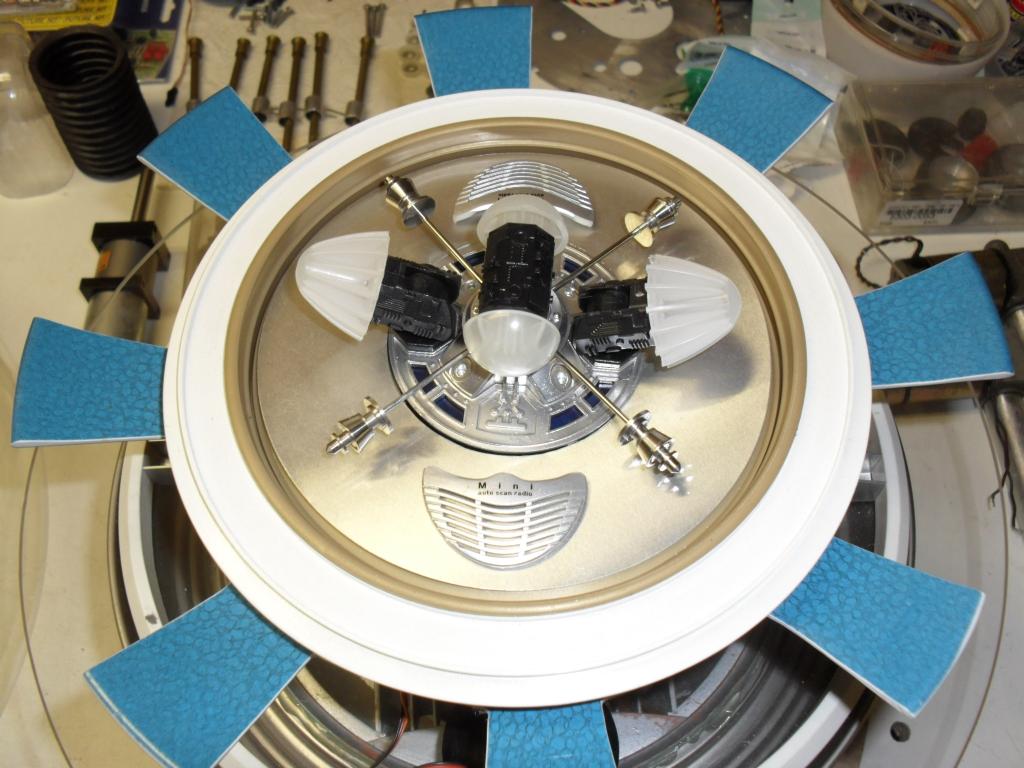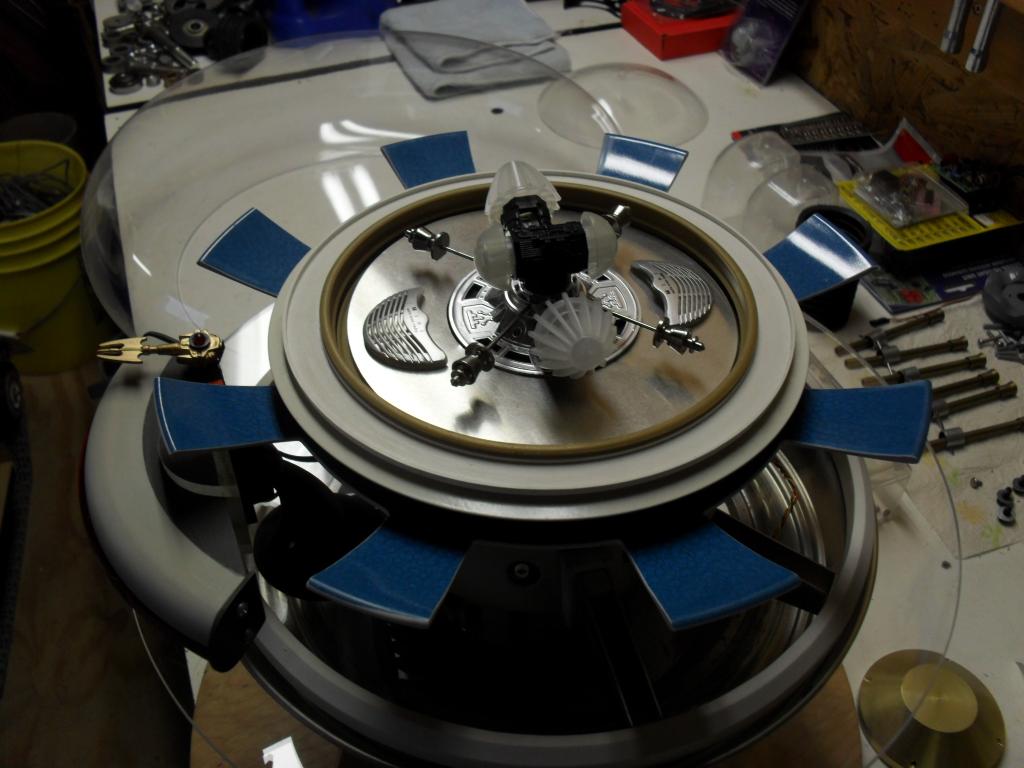 Sensor rods (in name only) and power flow ramps.
Each rod moves up and down via a hidden motor driven cam. This motor also turns the crown. Each brass rod will have a round red bulb on the end of it. The funnel shapes on the end of each brass rod were made from rifle bullet shells.

Each of the five power flow ramps will have a blue 20 L.E.D. bar graph that strobes inward toward the brain stem. The brain stem is made up of 5 Plexiglass discs that light up in sequence from bottom to top (using 50 blue L.E.D.'s. Ten for each disc). This lighting effect will give it the appearance of power flowing into the brain stem.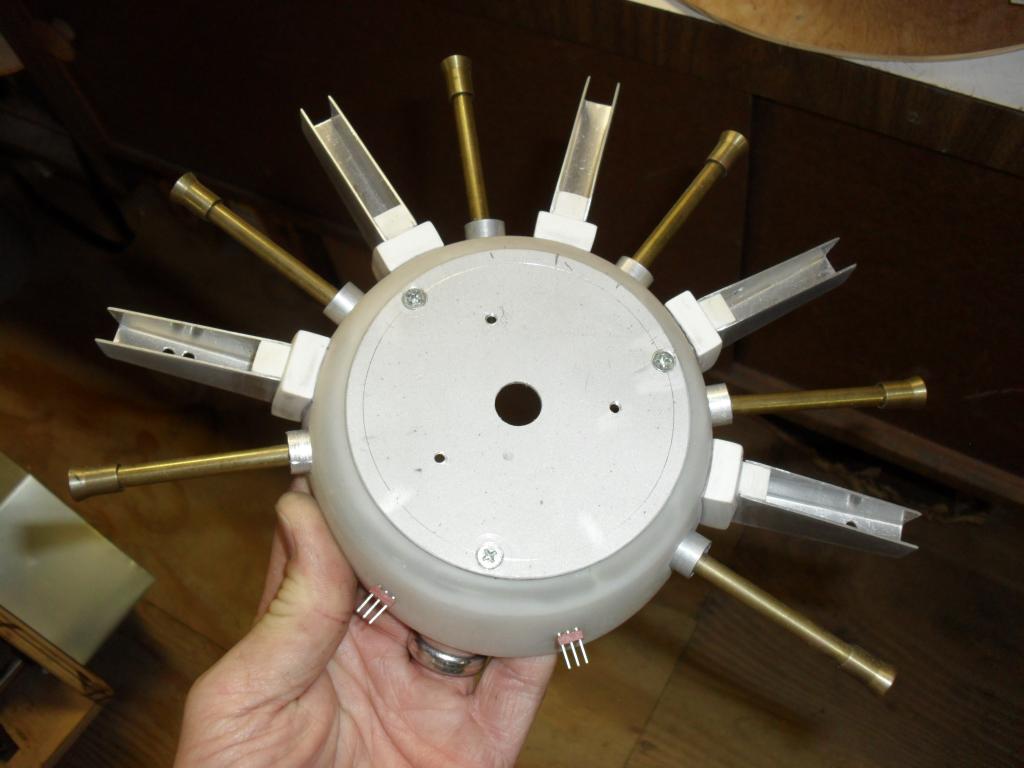 Voice Box Area
This area houses the slip rings and the eight voice light L.E.D.'s that blink in time with his voice.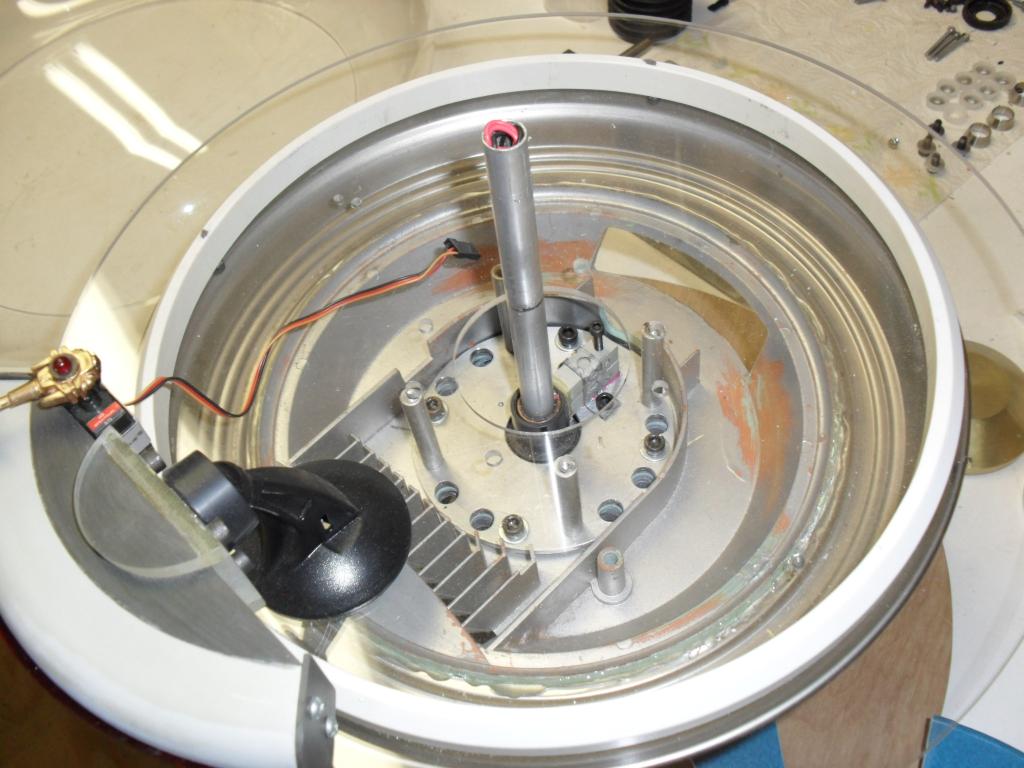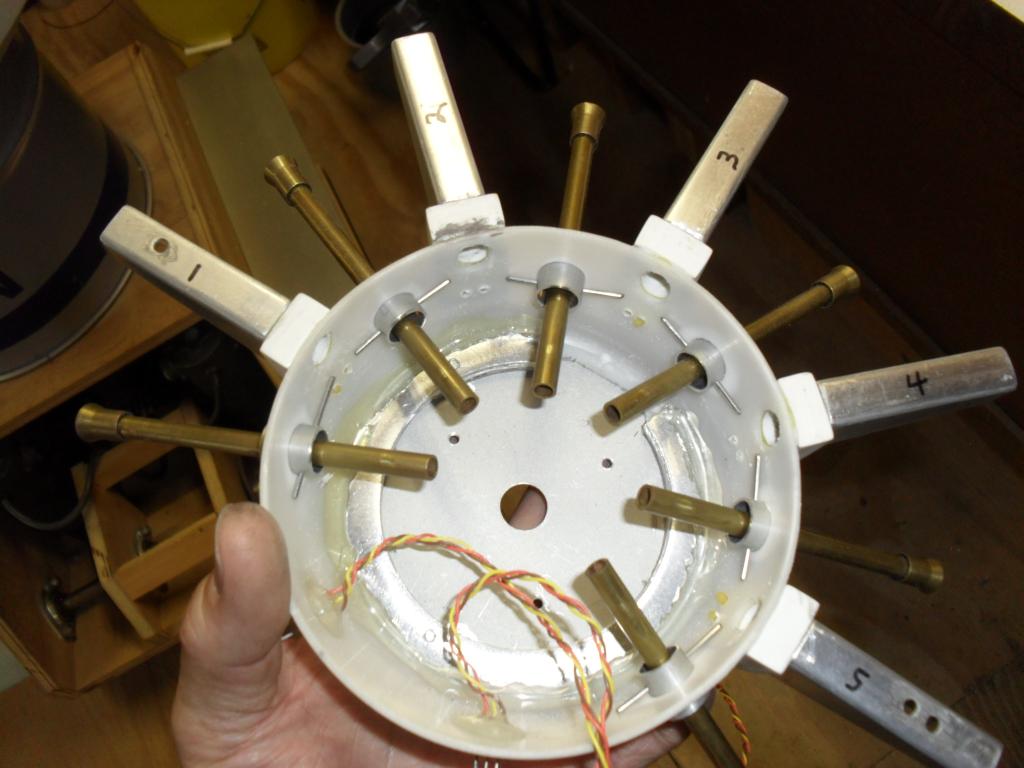 Inside the Radar Section
It's called the radar section because that was what it was called on the B9 Robot from the Lost in Space TV show. (No real radar...I wish ha ha...) Lots of room for circuits in here.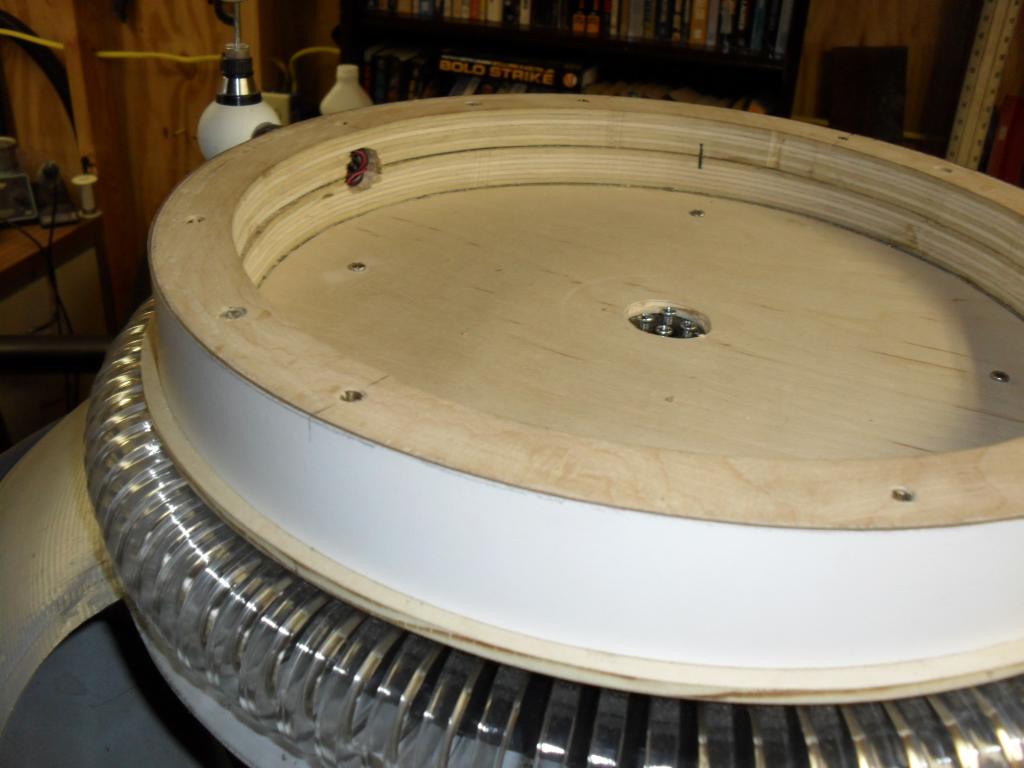 More close ups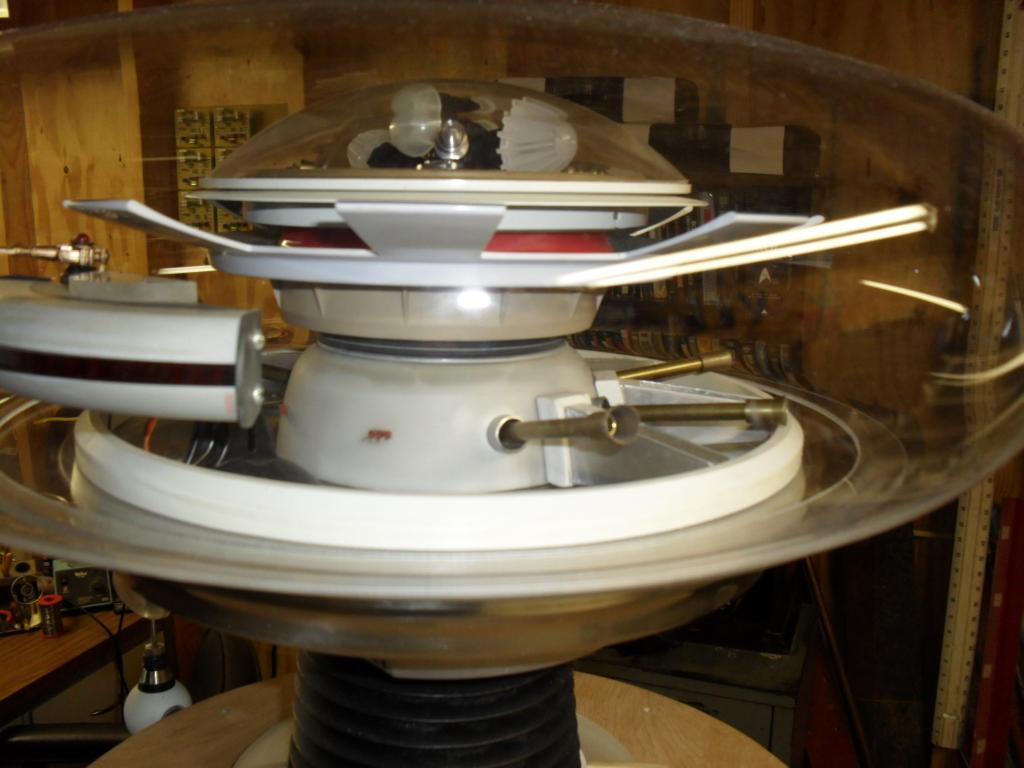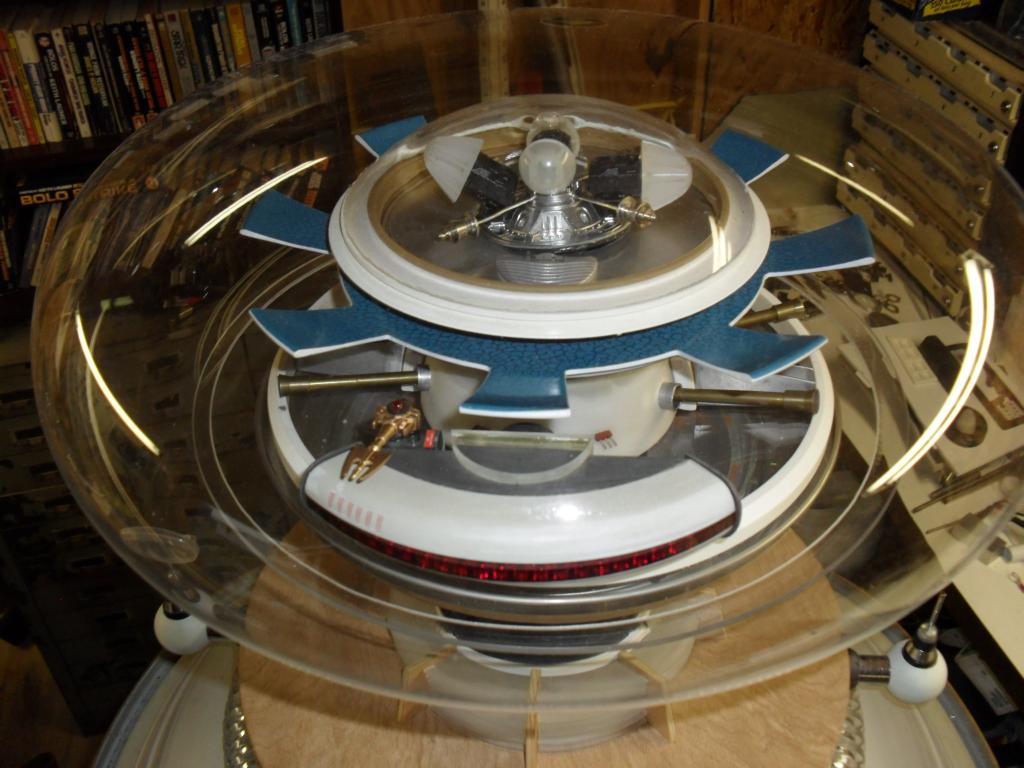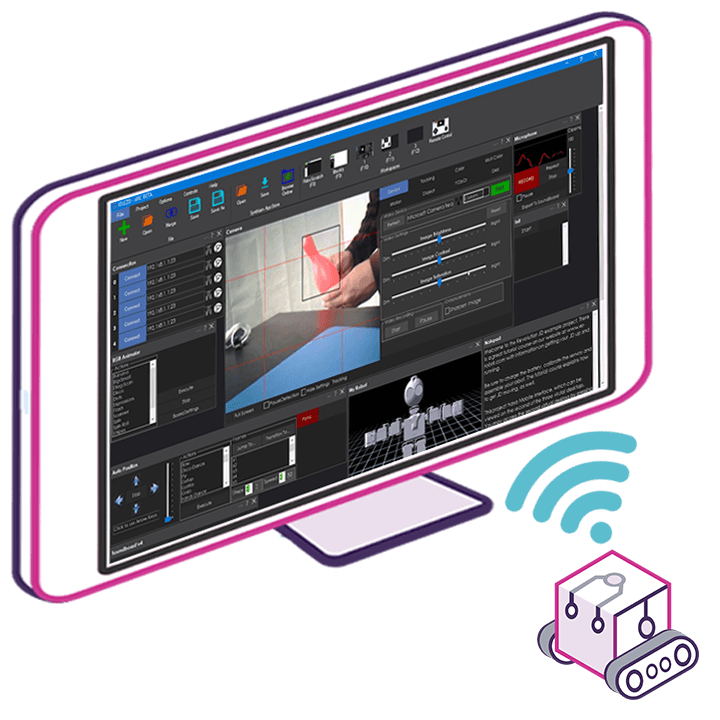 Upgrade to ARC Pro
Get access to the latest features and updates with ARC Early Access edition. You'll have everything that's needed to unleash your robot's potential!