Has anyone had this issue? When I play back three recording of six servos the EZB will randomly disconnect from WIFI to my router. The EZB does not brown out or reboot. It simply disconnects. There are also other scripts running at the same time moving other servos and sound file playback on the robot. 

There's my setup and what I did:
* I have three servos in each arm in my robot for a total of 6.
* I'm using EZ Robot's HDD servos.
* One servo moves a wrist, Second one opens and closes a claw and the third rotates the claw about 180 back and forth.
* I used the servo Pad to move them and used the servo Recorder to record them. 
* I now have three recordings. One recording is of left arm moving the wrist and rotating the claw, second recording is the same but of the right arm, third is of both claws (right and left) opening and closing. 
* The servos in the recordings are moving very fast. 
* The recordings are playing back at the speed of 1.0 (normal speed)

Here's how I solved the issue. The EZB does not disconnect anymore:
* I reduced the playback speed to 0.6. 
*I haven't tested raising the playback speed yet to see at what point I'll start getting disconnects again. It's a random problem and I don't want to spend hours finding that line. I'm ok with the speed of 0.6 for now but would like a more frantic look. 

My Question:
Why am I getting WIFI disconnects at full playback speed? Am I flooding the WIFI digital pipeline?
---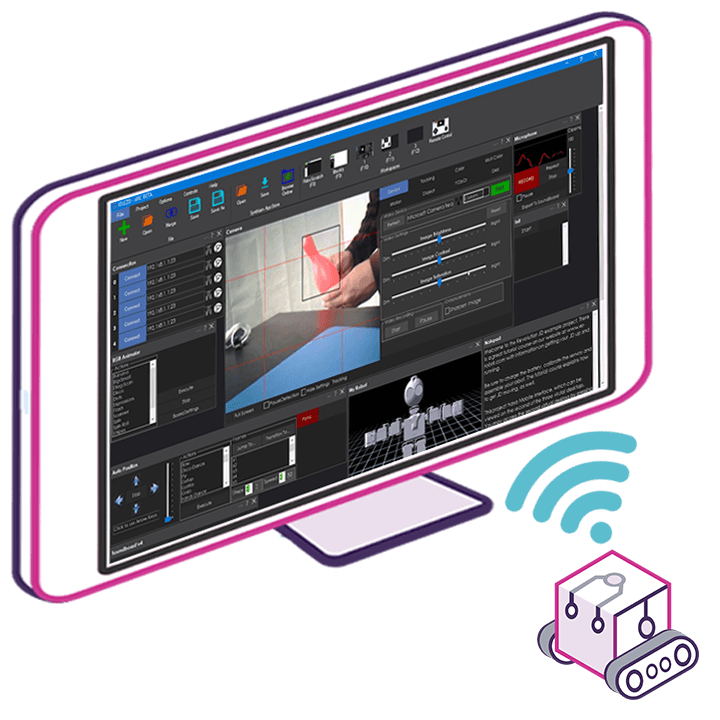 Upgrade to ARC Pro
Your robot can be more than a simple automated machine with the power of ARC Pro!