Steve G
United Kingdom

Asked — Edited
Hi guys.
I need some advice with the Pandorabots control.
My problem is when I try to "talk" to my bot using the text input field (still training speech rec at the moment which is why I'm using the text input), the first one or two inputs are recognised and my bot responds as it should very quickly. But when I try to further speak to my bot some more using text, ARC seems to freeze for a while (cursor is non responsive & previous input is still displayed in text input field even when I type in something new). This will last for about 20 to 40 seconds then EZ builder unfreezes and starts working until the next text input where it will fteeze again.
I have tried restarting ARC and my EZ-B4 but the same thing happens. I thought it my be something to do with the Pandorabots server as I know it can be a bit flakey at the best of times, but when I opened my Pandorabot via my desktop, it responded almost instantly, and besides, this wouldn't cause a non responsive cursor.
Any help or knowledge to why this is happening? confused
Thanks in advance.
Skip to comments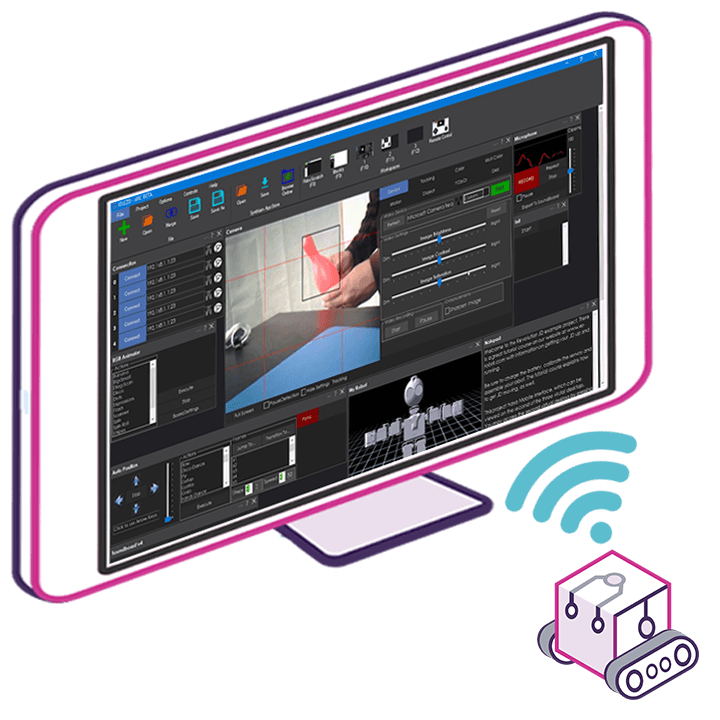 Upgrade to ARC Pro
ARC Pro will give you immediate updates and new features needed to unleash your robot's potential!